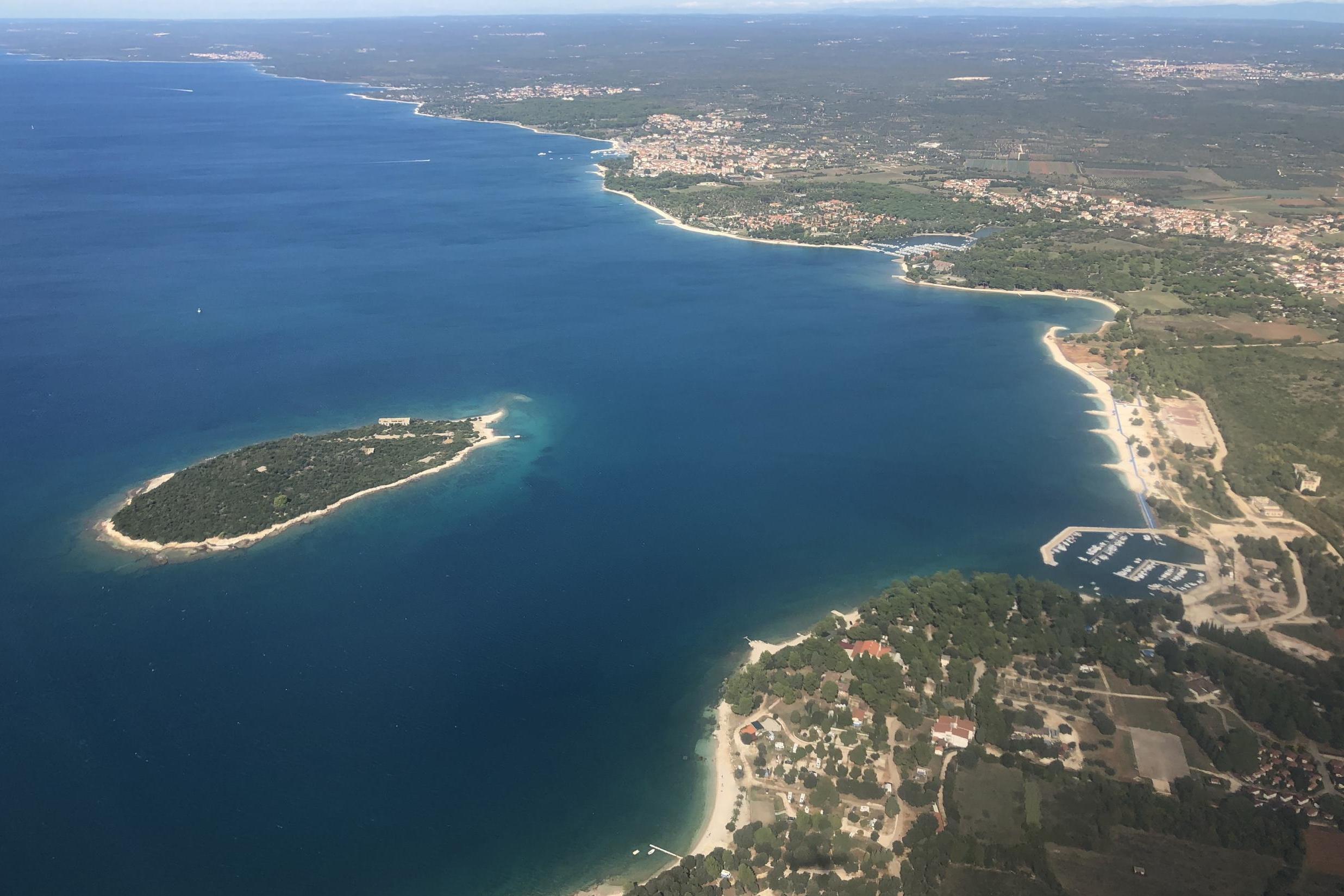 After Croatia saw the highest number of new coronavirus cases since the pandemic began, the Balkan nation may be next to join the UK's "no-go" list.
With 219 new cases in the 24 hours to Wednesday afternoon, the infection rate is four times higher than in the UK.
Ministers are expected to announce changes to the list of nations from which travellers need not self-isolation later today – a week after France, Malta and the Netherlands were stripped of quarantine exemption.
These are the key questions and answers.
What criteria do the government use to decide which countries are exempt?
It is not entirely clear, but the basic principle appears to be that if a country has a coronavirus infection rate significantly higher than the UK, as well as an upward trend, then it is likely to be struck off the quarantine-exempt list.
According to data from the European Centre for Disease Prevention and Control, coronavirus cases in Croatia have more than doubled in the past 10 days. The latest statistics reported by the Croatian Institute of Public Health, shows a surge largely in the Zagreb and Split areas.
Since the UK government does not distinguish between different regions in a country, the increase in infections looks likely to result in the Foreign Office warning against travel and the Department for Transport re-imposing self-isolation for UK travellers returning from Croatia.
What do the Croatians say?
Kristjan Stanicic, general director of the Croatian National Tourist Board, said: "The whole of tourism industry in Croatia is behaving responsibly and adhering to the prescribed epidemiological measures."
He said the five million foreign tourists who have visited Croatian destinations so far this year "confirm the fact that Croatia is perceived as a safe tourist destination".
Tomaslav Fain, a bar and restaurant owner in Zadar, told BBC Breakfast: "We are a very safe country. I'm sure Croatia cannot be on the list.
"On the beach it's one person on each 10 metres. We're not a crowded destination.
"Until now we have had a good season. First Italy put us on the red list, then Austria, now we are talking about Slovenia and the UK."
The latest prevention measures in Croatia include closing nightclubs at midnight.
What happens if Croatia is removed from the quarantine-exempt list?
The estimated 20,000 British holidaymakers will face an uncomfortable choice between racing to get home, at great cost financially and in terms of stress, or staying on and completing the holiday – but with the prospect of two weeks in the closest most of us will come to house arrest.
At present, this is purely speculative. Until and unless there is any change, people should do no more than consider their options. If last week's announcement is repeated, travellers will have 30 hours to be back in Britain or face two weeks in self-isolation.
It is not merely a matter of leaving Croatia, for example across the northern border to Slovenia.
What are the travel options?
Even though the Foreign Office might deem a country to be "unacceptably high risk," there have been no airlifts organised in the past few months – and everyone is assumed to continue their holidays as planned.
The flight options from Croatia are looking challenging. On Fridays there are no direct flights from Split, Pula, Zadar or Dubrovnik to the UK – though there are plenty on Saturday and Sunday. The only flight from Croatia to the UK all day on Friday appears to be from Zagreb to Heathrow for £500 one way.
Some British travellers in the north of the country, particularly the Istrian peninsula, can aim for Trieste or Venice in Italy.
Where else could be placed on the "no-go" list?
The Czech Republic, Denmark, Iceland and Switzerland have relatively high rates of coronavirus infection – though they currently have far fewer British tourists than Croatia.
Turning to holidaymakers who have yet to go – what are their rights?
The standard advice for anyone booked on a proper package has always been: as soon as the Foreign Office warns against travel to a particular nation, all holiday companies cancel future departures and offer the choice between a full refund or an alternative holiday. That principle has been ignored by some online travel agents who say that they believe it is safe to go, and are declining refunds.
It will take a legal case to decide who's right.
If you have booked a DIY holiday, then if the airline cancels your flight you can claim a full refund. If the departure goes ahead, though, the best you can hope for is a voucher – and some airlines aren't offering that.
Accommodation providers might offer deferrals or even refunds, but if the hotel or villa is still available then the fact that you don't want to take it up isn't their problem.
Travel insurance taken out prior to the coronavirus crisis may help, but it will depend on the precise cover.
Are some countries imposing similar restrictions on British travellers?
Starting on Saturday (22 August), travellers from the UK to Norway will need to quarantine for two weeks due to what the Norwegian authorities call "high transmission" of coronavirus. Finland, which has the lowest rates of any large European country, already bans all but its own citizens and residents.
Whatever happen to the threat by the French of reciprocal quarantine?
France is in no great hurry to reciprocate – the same happened in June, when the UK first imposed quarantine on France. Self-isolation was strictly voluntary.
What is all this chopping and changing doing to travellers' confidence?
It's extremely costly emotionally for the traveller, and financially for the travel industry and, just when airlines, holiday companies and travel agents think things can't get any worse – they do.