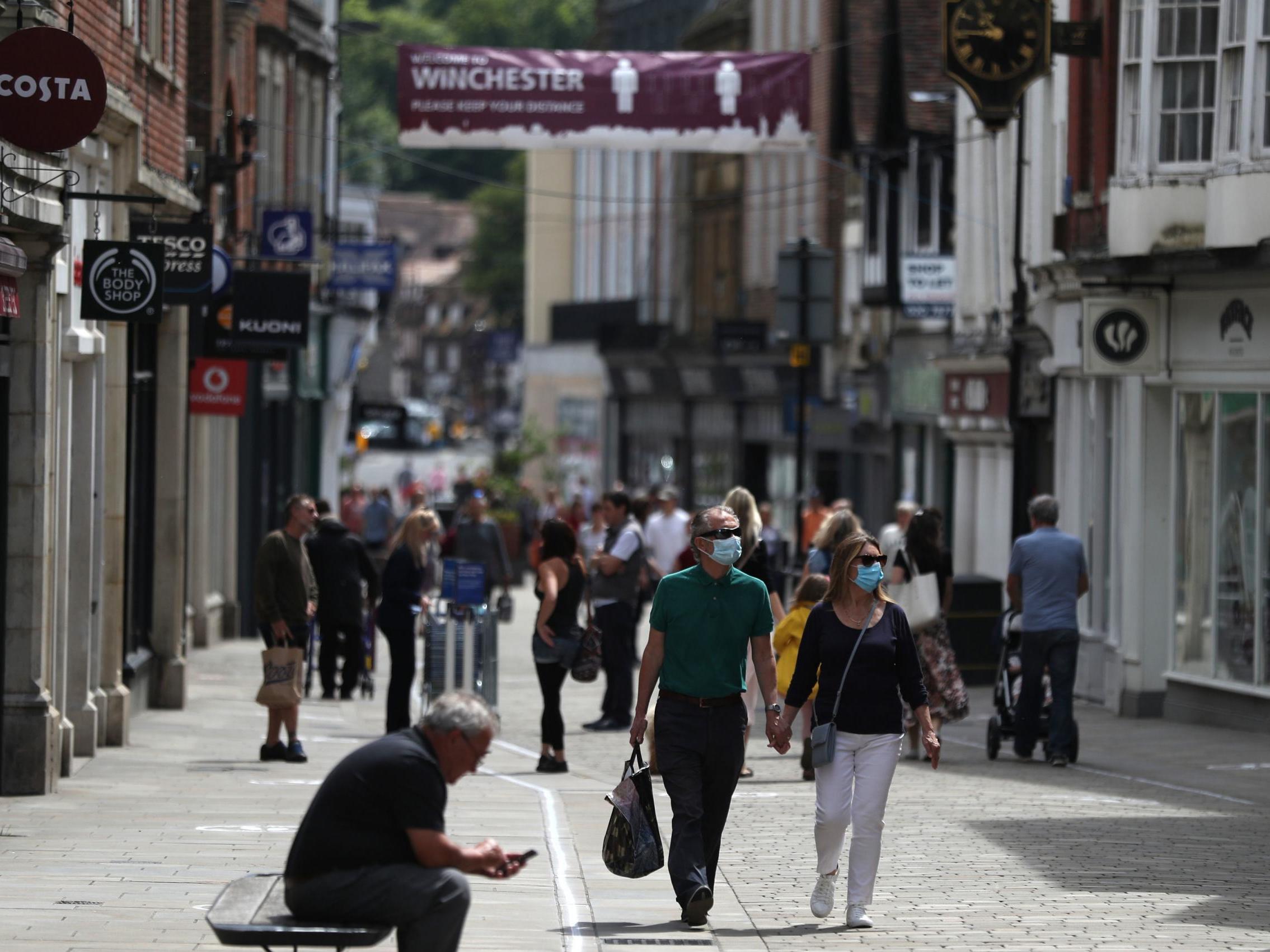 The UK plunged into its deepest recession on record in the first half of the year as the coronavirus lockdown saw the economy contract by more than a fifth between April and June.
The economy shrank by 20.4 per cent in the second quarter of the year, more than any other G7 nation, taking the UK into its first recession since the 2008-2009 financial crisis.
The dramatic fall in output came after a 2.2 per cent drop in the first three months of the year.
A recession is defined as two successive quarters of decline in GDP. The US and eurozone have both already been confirmed as being in recession.
There were signs of a recovery beginning, as monthly gross domestic product (GDP) rose by 8.7 per cent in June but is 17.2 per cent below February 2020 levels, the Office for National Statistics said.
Survey results showed that businesses are increasing output as demand has risen following the easing of social distancing and lockdown measures.
Manufacturing, construction and services all experienced widespread growth in June as businesses were allowed to resume trading.
However, some services sectors continue to be severely affected as many businesses remain closed, the ONS said.
Jonathan Athow, deputy national statistician at the ONS, said: "The recession brought on by the coronavirus pandemic has led to the biggest fall in quarterly GDP on record.
"The economy began to bounce back in June with shops reopening, factories beginning to ramp up production and housebuilding continuing to recover.
"Despite this, GDP in June still remains a sixth below its level in February, before the virus struck.
"Overall, productivity saw its largest-ever fall in the second quarter. Hospitality was worst hit, with productivity in that industry falling by three-quarters in recent months."
Official data showed this week that around 730,000 UK workers have been removed from the payrolls of British companies since March when the coronavirus lockdown began.
The Bank of England forecast last week that the economy will shrink by 9.5 per cent in 2020 after a rebound in the second half of the year as restrictions ease and activity gears up again.
It upgraded its forecast after energy usage and travel data suggested a faster pick-up than had been predicted. The Bank previously predicted a 14 per cent contraction.