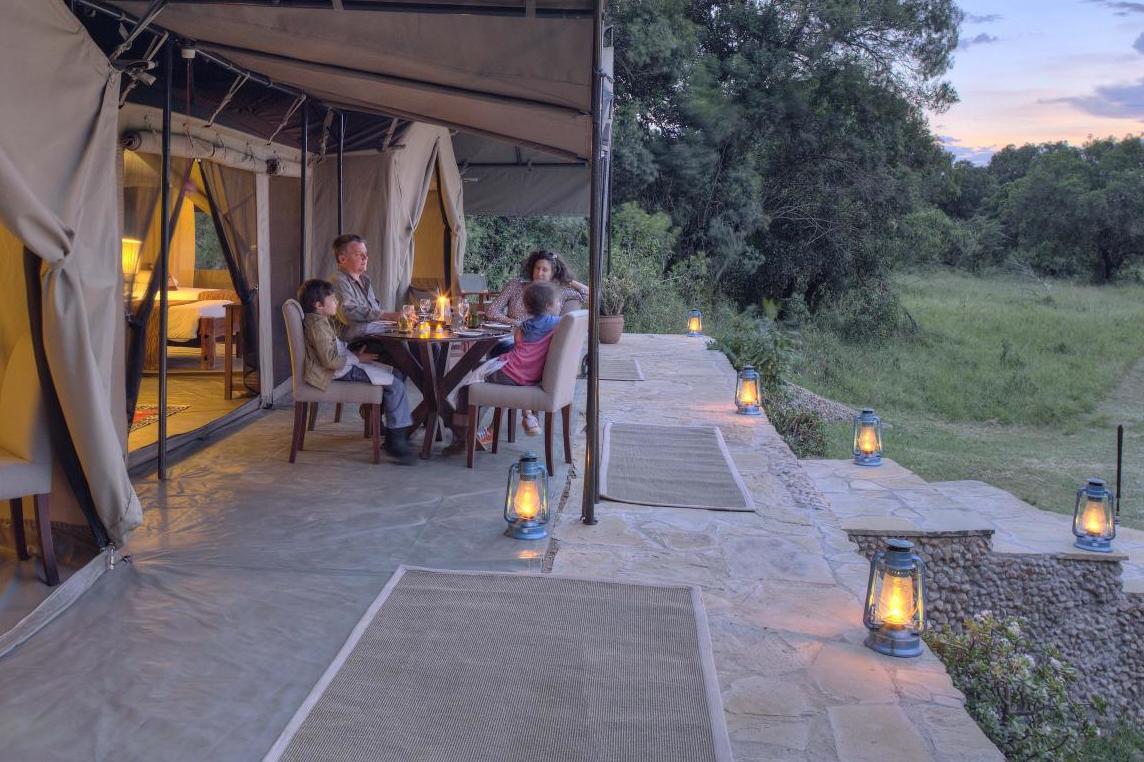 The travel industry has reacted with fury to the transport secretary's warning that travel businesses should not be "hanging on to money" owned to customers.
At the Downing Street daily briefing, Grant Shapps responded to a question from a member of the public, Charlotte from Coventry, about refunds following the cancellation of holidays
She asked: "What's the government doing to ensure that people can get their money back?"
Mr Shapps explained the legal position under the Package Travel Regulations: while travel firms can offer a voucher, customers can insist on a refund.
"Ultimately they have to offer the money back if that is what you prefer," he said.
"It's very important travel companies do treat their customers properly, and I'll be doing everything I can to encourage them to make sure they pay back or offer a voucher if that's what the individual customer wants.
"We can't have a situation where they're just hanging on to money."
Paul Goldstein, co-owner of Kicheche Safari Camps in Kenya, said: "For the transport secretary to accuse impoverished tour operators of hanging onto clients' money is an insult to an already beleaguered industry.
"Many clients have been very loyal in letting operators keep deposits for the future and this has supported their cash flow.
"But right now financially the whole industry is teetering with many job losses. It is a disgrace from a government making their policies up as they go along."
The editor of the trade journal TTG, Sophie Griffiths, said: "No good travel business wants to be holding on to customers' monies, but many travel agents and operators are themselves trying to get money back from their own suppliers, in order that they can refund customers.
"Where firms are holding on to customers' money for ridiculous amounts of time, this should of course be called out and challenged.
"But it would be more helpful if ministers such as Shapps actually committed their time to understanding the dire situation facing the travel industry so that the sector can receive the support it so desperately needs, so that customers can start being refunded more promptly."
A spokesperson for Abta, the travel association, said: "Members should refund customers as soon as they are able to and without undue delay.
"Companies will have varying timings they are working to to process refunds for any number of reasons including fewer working staff or having not yet received money back from hotels, airlines and other suppliers affected by the crisis.
"However, if your travel provider has said they will offer a cash refund, they should let you know how long this will take."
Travel businesses are unable to send holidaymakers abroad as long as the Foreign Office advice against non-essential overseas trips. In addition, the government's new quarantine policy means bookings for the summer have dried up.
Mr Goldstein said: "Having worked in this industry for 35 years I cannot remember being so angry."
When Priti Patel announced the 14-day self-isolation rules, the home secretary said: "These measures are backed by the science, supported by the public, and essential to save lives
"We know they will present difficulties for the tourism industry, but that's why we have an unprecedented package of support, the most comprehensive in the world, for both employees and businesses."