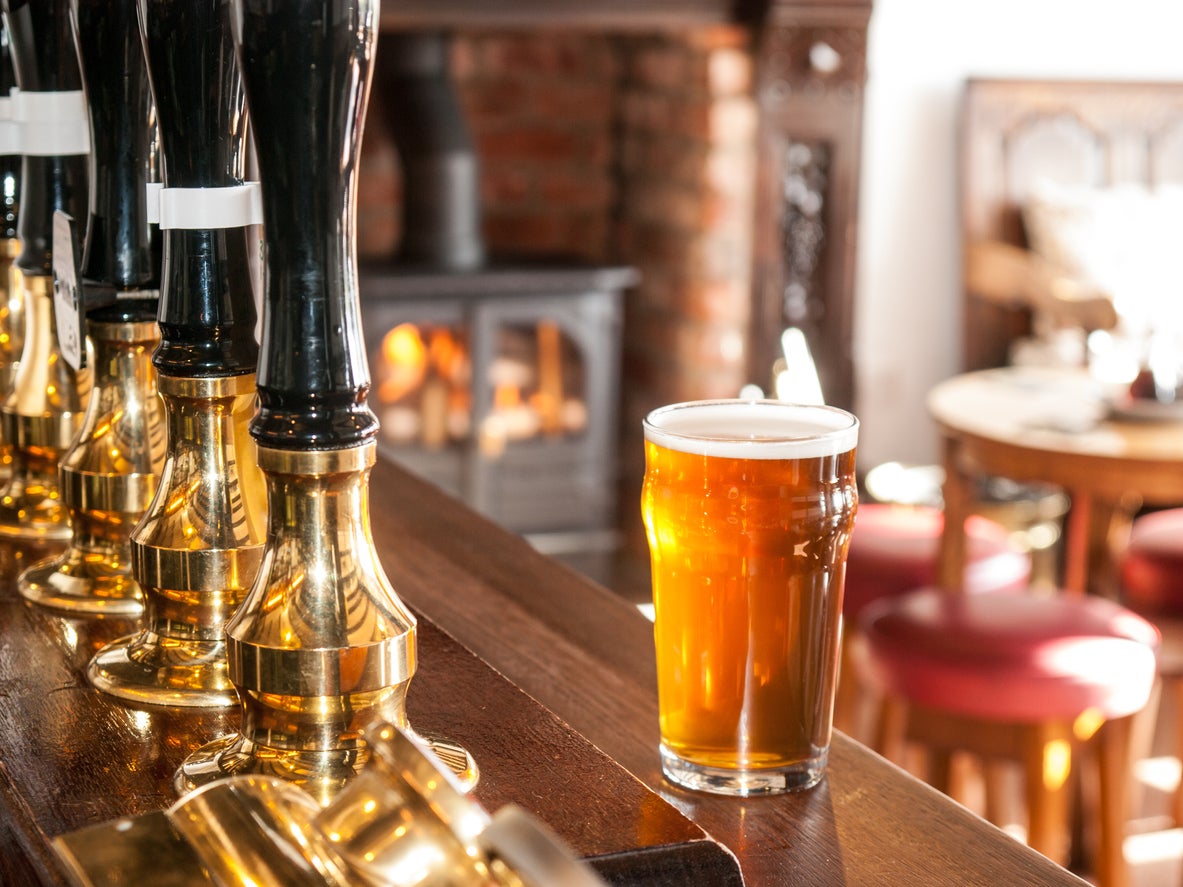 Thousands of pubs may not be able to reopen next month when the government lifts restrictions, because they are unable to pay their rent.
Trade body UK Hospitality has written to ministers urging the government to step in to offer direct financial support to save the nation's pubs, which have not been open since mid-March but have been racking up rent bills in the meantime.
Many pubs face not being able to pay their next quarterly rent instalment, which is due on 24 June.
UK Hospitality's chief executive, Kate Nicholls, wrote: "A shadow hangs over the sector in terms of the rent burden that has accumulated since closure – and the fact that rents are now so far out of kilter with the situation that the sector finds itself in for the foreseeable future, with social distancing restrictions and low consumer confidence.
"This is brought into sharp focus by the impending quarterly rent date of 24 June."
Ms Nicholls added: "As things stand, when 24 June comes around, many businesses will not be able to pay. We have lost an entire quarter's revenues to Covid-19 and the prospects for trading from July to September look severely limited."
Failure to break the impasse between pubs and their landlords will lead to "significant" job losses in the hospitality industry, which supports more than 3 million jobs, Ms Nicholls warned.
Pubs will also have to deal with social distancing rules that require people to keep two metres apart.
One in four pubs do not have enough space to reopen and comply with the rule, while 82 per cent of those that could reopen would have to operate at less than half capacity, according to the British Innkeepers' Association.
Leading sociologist Robert Dingwall warned on Wednesday that the two-metre rule does not take into account the "economic devastation" and deaths caused by the restriction.
Professor Dingwall, a member of one of the sub-groups feeding into the government's scientific advisory group for emergencies (Sage), said that even if the distance was cut to one metre, there would still be a "safety margin" as it was "very rare" for virus particles to travel that far.
A study published in The Lancet found physical distancing of two metres lowers the risk of catching coronavirus from an infected person to 3 per cent, compared to 13 per cent at one metre.
Prof Dingwall told BBC Radio 4's Today programme it was a "problematic" study because it did not look at the economic consequences of enforcing a two-metre rule.
"I think it's a question of relative risk. Even the problematic Lancet study that was published last week was really saying you're moving from a tiny risk at two metres to a very small risk at one metre.
"You have to set that against all the other harms that are being done by the, the economic devastation that is wreaked by the two-metre rule, the deaths that will be attributable to the lockdown itself, and to the social and economic disruption that is causing."
Prof Dingwall, a member of the new and emerging respiratory virus threats advisory group (Nervtag), added: "The work on transmission in naturally occurring environments suggests that it's very rare for particles to travel much more than half a metre.
"So you have that, you have that safety margin which is built in. And actually, as you get closer to people, you do begin to invade on personal space.
"With the exception of some very specific environments, like the London Tube at rush hour, you don't let people get back close to you, unless they are members of your household, children, romantic partners, people with whom you have a very close relationship."
Alok Sharma, the business secretary, was repeatedly questioned about the two-metre rule at the Downing Street press conference on Tuesday.
"When it is safe to do so, we will see whether you can move to a shorter distance, but ultimately we keep all of these things under review," he said.
"We are taking a cautious view on this. I completely understand why, for economic reasons, businesses will want to have a look at this two-metre rule."
During Prime Minister's Questions on Wednesday, Boris Johnson was urged to open pub beer gardens by one of his own MPs, but said the government was "sticking to our plan" to open outdoor hospitality no earlier than 4 July.
Tory Peter Aldous said allowing zoos to reopen from 15 June was "very good news as it provides them with a realistic chance of survival".
He said: "Would the prime minister give full consideration to allowing beer gardens to also reopen from 15 June as the feedback which I'm receiving is that many pubs are now facing the unpalatable and unwanted prospect of having to make staff redundant."
Mr Johnson responded, saying that it was "very important that people understand the continuing risks that this country faces", adding: "We want to reopen hospitality as quickly as we possibly can.
"The House will remember that according to the road map, we were going to open outdoor hospitality no earlier than 4 July. That is still the plan, we are sticking to our plan. So guidance is now being developed for such hospitality."
Additional reporting by PA news agency