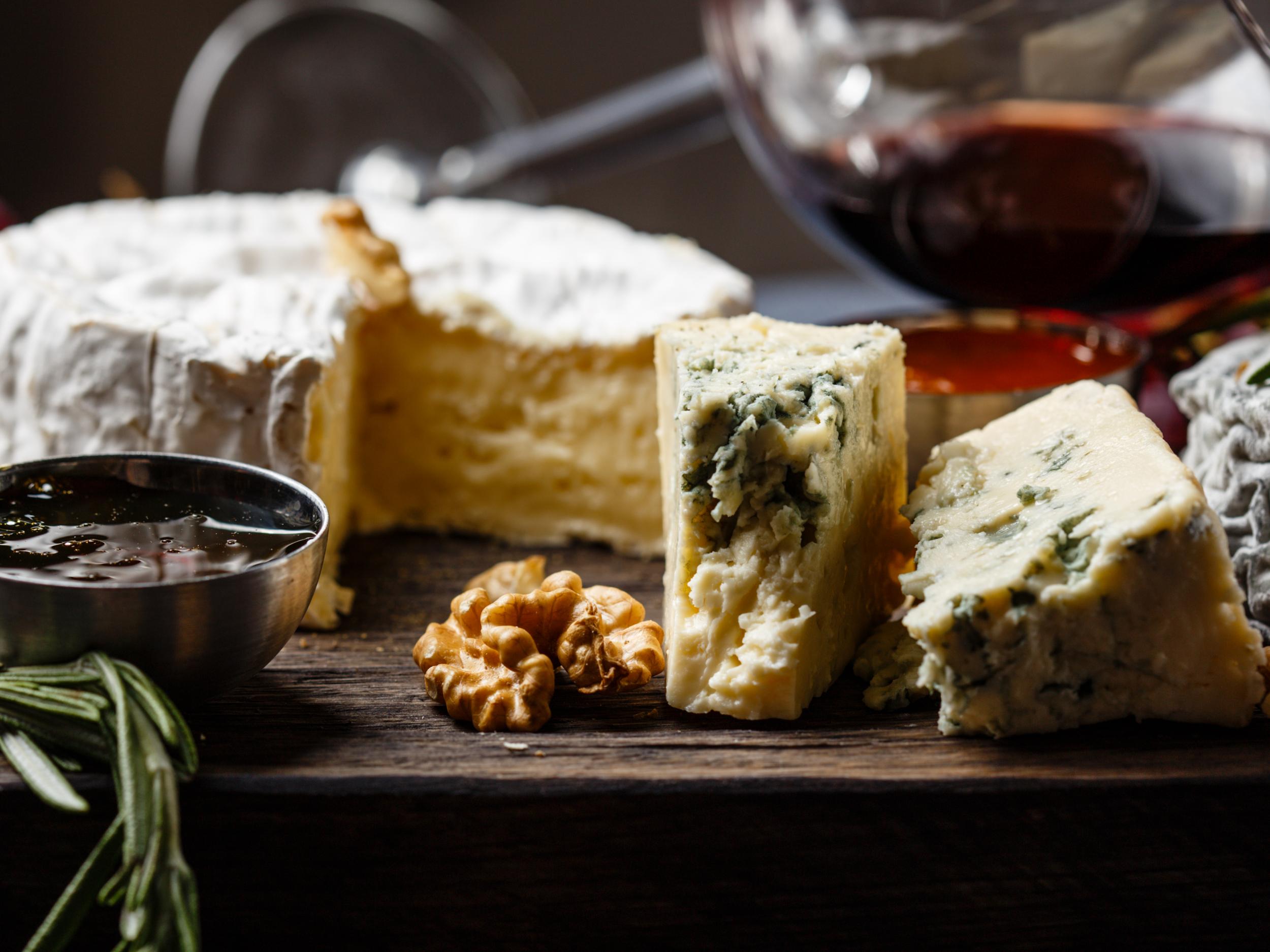 Cheesemakers are urging shoppers to buy British cheeses like stilton as the coronavirus lockdown caused sales to plunge by 30 per cent, putting the future of some businesses in doubt.
Closing the hospitality and events industries, farmers markets and exports has led to plummeting demand for Stilton, the first British cheese to be awarded protected designation of origin status (PDO).
PDO is reserved for foods that have a particular regional heritage, and means Stilton has the same status as Champagne, Gorgonzola and a host of other culinary specialities.
Cheese can only be labelled as Stilton if it is made to a certain method in Leicestershire, Nottinghamshire and Derbyshire.
The drop in sales is also having an impact on 70 British dairy farms – some of which go back five generations – that supply the country's Stilton cheesemakers.
The Stilton Cheese Makers' Association is concerned that the current situation will discourage the next generation of cheesemakers and that some producers could go out of business as the food service industry remains locked down.
They are also exploring alternative methods such as mail order where this is feasible, to get Stilton to their customers.
In April, dairy farmers warned that they were being forced to throw away millions of gallons of milk because of a lack of demand from restaurants and catering companies.
Robin Skailes, chairman of the SCMA and director of Cropwell Bishop Creamery, said on Monday: "Like many British food producers, Stilton sales have been affected by the Covid-19 pandemic.
"We hope that the British public will support us by buying Stilton instead of imported blue cheeses which, in turn, will support British dairy farmers."
He argued that British blue cheese was "as versatile as blue cheese made in France or Italy".
The SCMA said: "Stilton has a creamy texture and savoury flavour, which ensures it can be easily paired with a range of food and drink. Its subtle umami note creates inspiring dishes when it is used as an ingredient in your favourite recipe."
The plea comes as the coronavirus crisis increasingly highlights the fragility of long food supply chains which have been upended by further checks or lockdowns at borders while farmers in some regions have struggled to find enough workers to plant and pick their crops.
UK farmers are looking for up to 80,000 fruit-pickers after most of those who normally do the job were unable to travel from Eastern Europe.