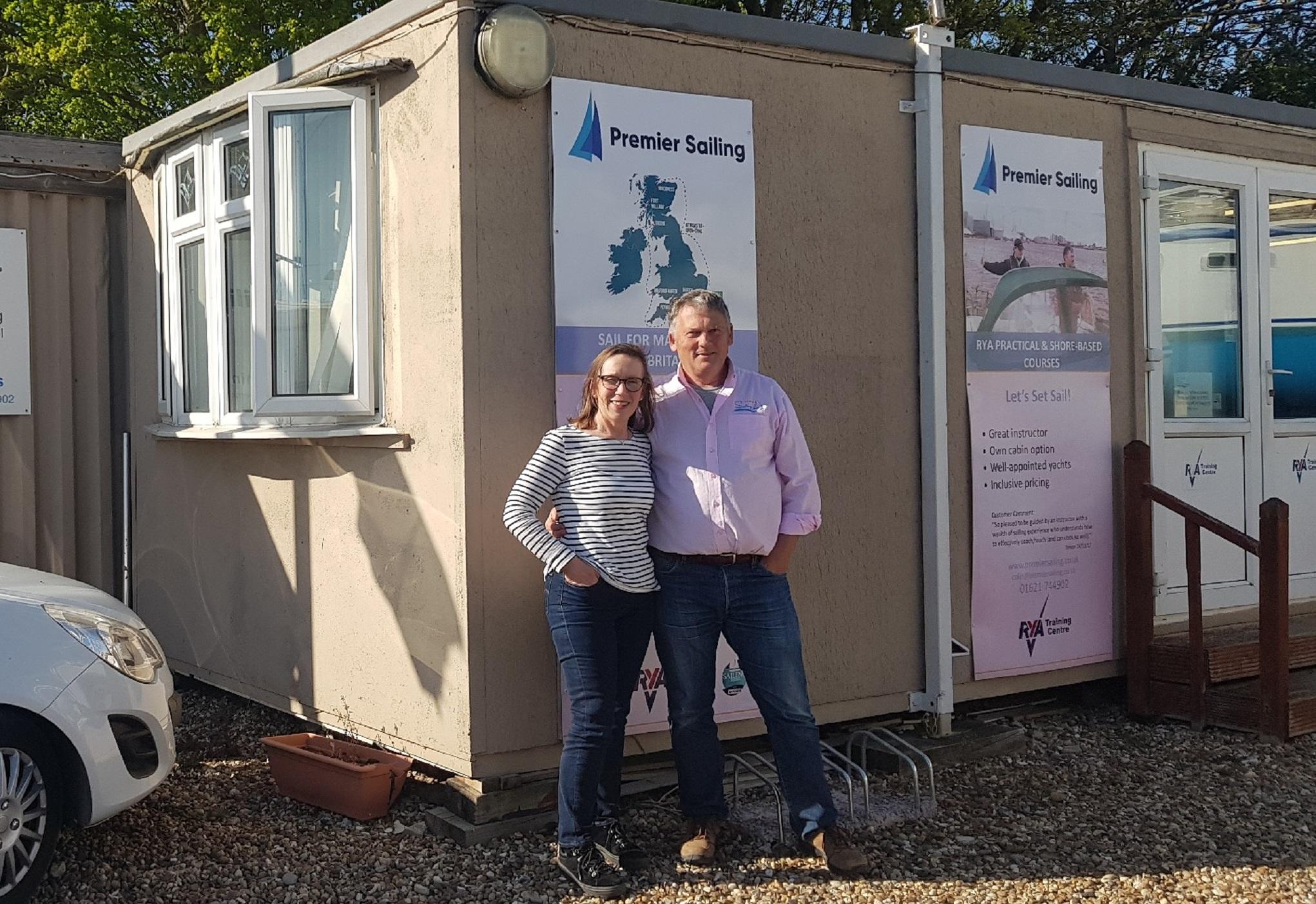 Hundreds of thousands of small businesses previously unable to access an emergency coronavirus government grant scheme could benefit from a new pot of money unveiled by the Government on Saturday.
Two weeks ago The Independent highlighted a major flaw in the £12bn Small Business Grant Fund scheme which meant small firms who did not claim business rates relief – because they paid rates via their landlord, or because they rented shared office space – were unable to get the often badly-needed financial support.
Colin Stracey, who runs a sailing school in Essex called Premier Sailing, rents a small office space in a marina but the company's business rates are all handled by the landlord.
In apparent recognition of the injustice of that situation, the Government has now topped up the fund by £617m​.
The Government said in a press release that it would ask local authorities in England to prioritise giving money to business in shared spaces, market traders and bed and breakfast operators.
However, it added that local authorities would be given some discretion on which businesses to fund "based on local economic need".
The initial scheme, which is being administered by local authorities, was initially only available to small firms which directly claim small business rate relief or reduced rates, available to companies with a rateable value of below £15,000.
The retail estate adviser Altus estimates there are 1.16 million micro businesses in the UK with between 1 to 9 employees.
But there are only around 720,000 properties liable for business rates relief or reduced rates.
That meant almost half a million small firms were excluded from the scheme.
Robert Hayton, head of UK business rates at the real estate adviser Altus Group, welcomed the additional pot of money.
"The Government had to act decisively and quickly to help with the liquidity of small business and the business rates system offered a simple mechanism for that," he said.
"However, that simplicity created some anomalies leaving certain types of business behind which this additional grant funding will now address."
Mr Stracey of Premier Sailing also said he hoped the scheme would benefit his own business.
"We are encouraged by this announcement and hopeful that this grant will be available to us. It would help pay the mooring fees for the three vessels that are sitting idle, the office rent and support staffing costs as we fall outside of all existing schemes," he said.
Yet one small business owner, Kevin Cunliffe of Smart Fleet Media in Warrington, which pays business rates via its rent, still expressed doubt he would be covered by the new money given the size of the new pot.
"It works out at around £1.8m per local authority. As we are not one of the categories of company mentioned I'd be surprised if we get anything," he said.
Adam Marshall of the British Chambers of Commerce welcomed the reform of the scheme but warned many small companies were fast running out of cash.
"Clarity and speed are of the essence. Many of the companies that have been unable to use existing support schemes are already on borrowed time – and will need these grants paid out swiftly if they are to survive," he said.
As of 27 April local authorities had distributed around £7.5bn out of the initial £12bn grants pot to small firms, benefiting 614,000 businesses.