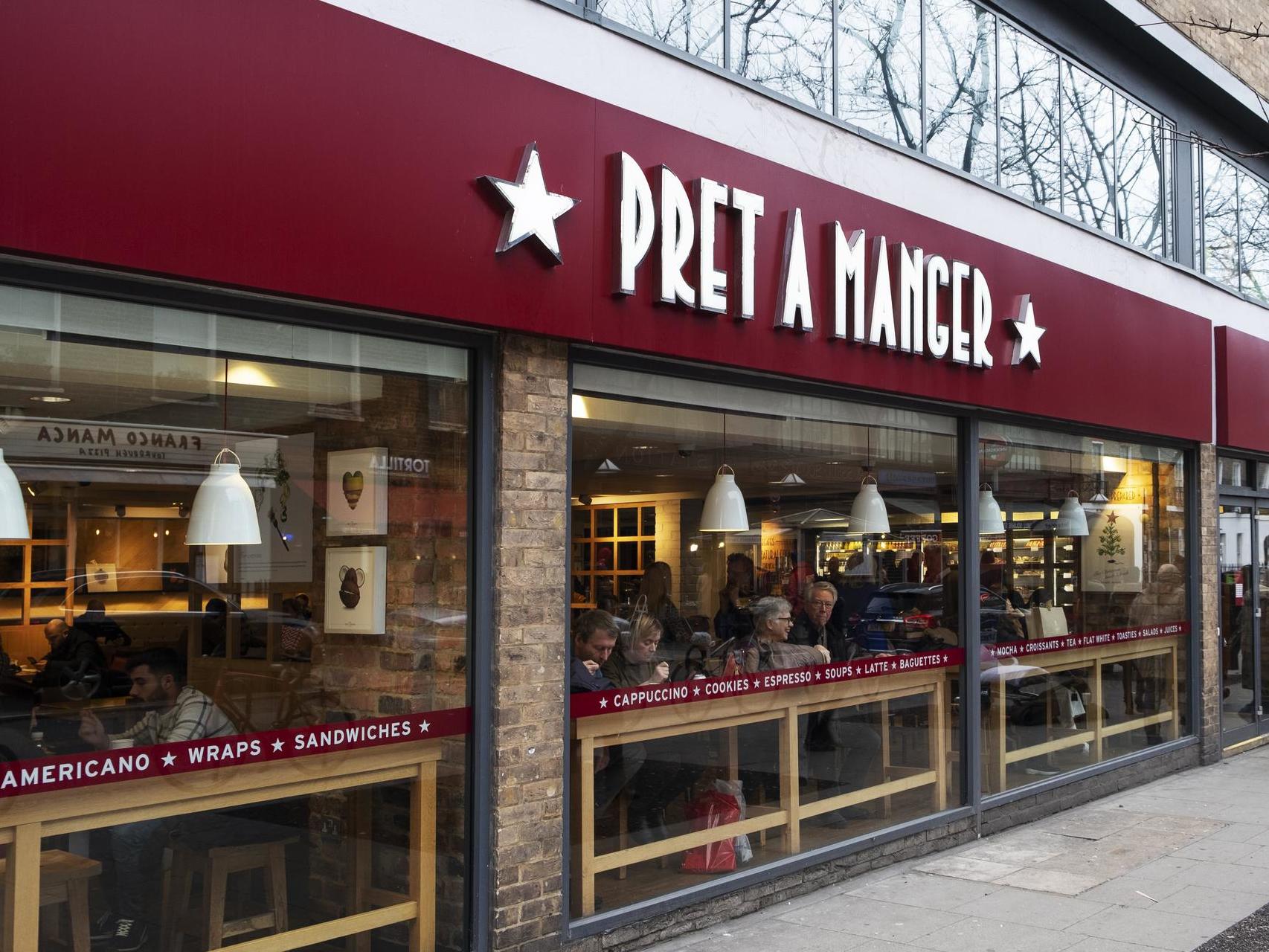 Pret a Manger has said it will close 30 stores across the UK as a result of declining sales, putting around 1,000 jobs at risk.
The coffee chain, which has taken a huge financial hit due to the coronavirus pandemic, said it was also planning to "reduce headcount" across many of its remaining 380 shops.
The "difficult decision" reflected "lower footfall, rental costs and new safety measures", the company said.
Pano Christou, Pret's chief executive, said: "When the coronavirus crisis hit, we said that our priority was to protect our people, our customers, and of course Pret. We confirmed it was our intention to do everything we could to save jobs."
"Although we were able to do that through the lockdown, thanks in particular to the government's vital support, we cannot defy gravity and continue with the business model we had before the pandemic. That is why we have adapted our business and found new ways to reach our customers."
More than 300 Pret shops have reopened following the easing of lockdown measures, but the company said sales were down 74 per cent on the previous year.
Pret added a consultation with workers affected by the measures would begin this week, and that it would provide support to help employees who lose their jobs find new ones.
"It's a sad day for the whole Pret family, and I'm devastated that we will be losing so many employees. But we must make these changes to adapt to the new retail environment," Mr Christou said.
"Our goal now is to bring Pret to more people, through different channels and in new ways, enabling us to grow once more in the medium term."