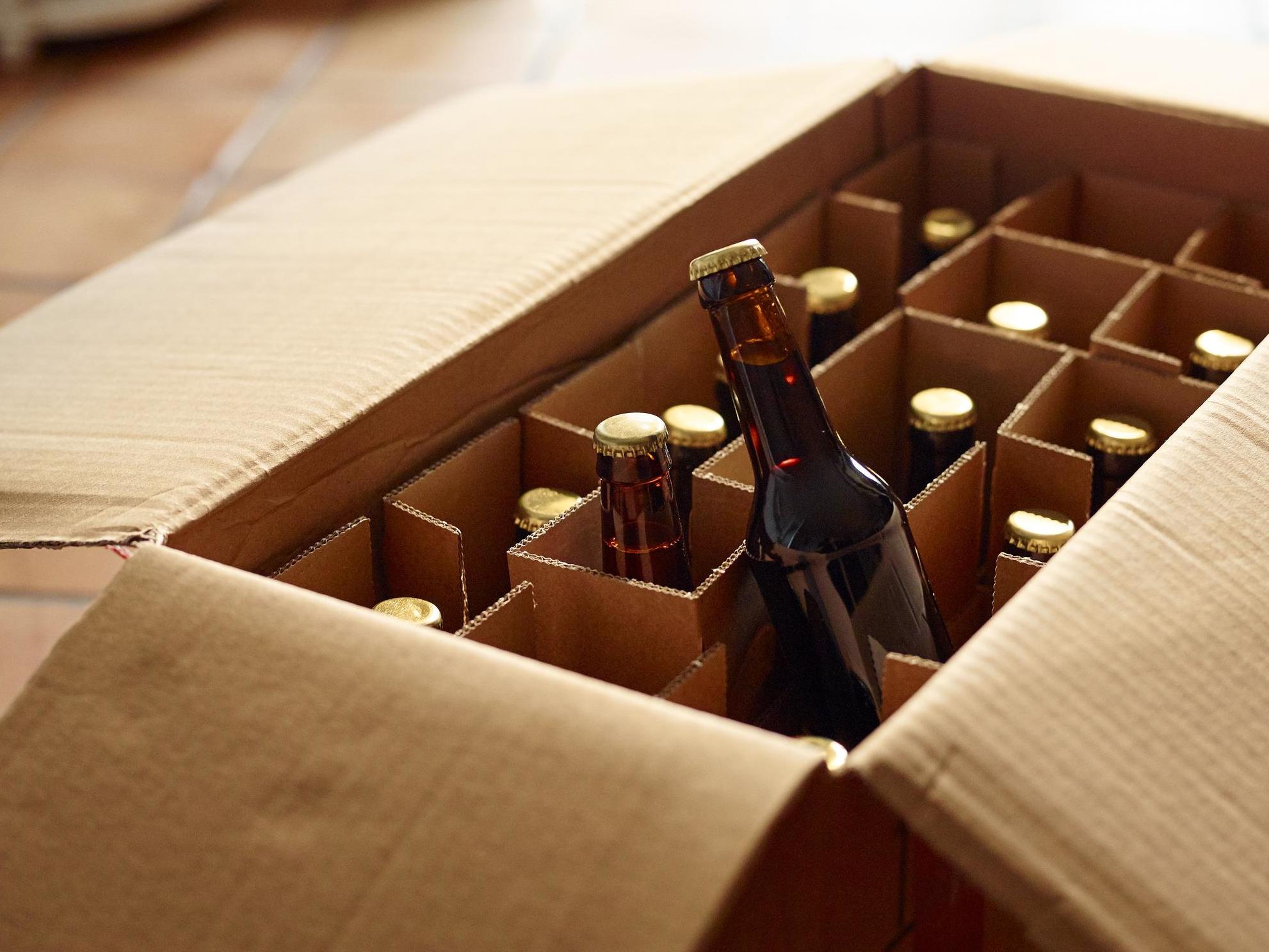 Google saw a 500 per cent increase in people searching for local beer delivery during lockdown, the search engine's UK managing director has said.
However, a decline in demand after lockdown measures lifted has led to a call from online beer and alcohol retailers, as well as small breweries, for more government support.
Speaking to ITV's Good Morning Britain on Tuesday, Google's UK chief Ronan Harris said there had also been a 1,300 per cent increase in searches for local produce, including the terms "local farm box" and "local meat delivery" over the past few months.
"As we were forced into lockdown and limiting our movements, people were returning to their local businesses and wanting to find out were they open, were they delivering, were they doing click and collect, and what was available," he said.
The higher number of searches translated into significant jumps in sales for online alcohol retailers. In April, beer and wine supplier Rebellious Goods reported a 1,000 per cent increase in sales and its online business saw the average spend increase to £60 from £20.
Craft Metropolis, an online craft beer shop based in southeast London, told The Independent it saw Google searches for beer delivery rocket in March and April and perform especially well in May and June.
Oliver Meade, founder of Craft Metropolis, said: "UK-wide online delivery for us was up 300 to 400 per cent compared to the same month in previous years, and local deliveries in SE20 London where we are based, and London in general, was almost unmanageable with the resources we had at the time."
But with pubs and restaurants reopening, combined with the fact the UK has entered a recession, consumer demand for beer deliveries have now returned to "normal", he added.
Mr Meade said the lower levels of demand are worrying and alcohol-only businesses are looking to the government for more support.
"We are now faced with our worst month since January, both in-store and online," he said. "There's been a huge increase in breweries and distributors who have product at source or at lower price points creating business-to-customer platforms.
"This is great for beer and for customers but puts the squeeze on small outlets like us and especially ones with high street stores.
"Wet-led businesses without food have been left out to dry while many other sectors are receiving government support such as the eat out to help out scheme – yet the alcohol-only market is being left without thought," he added.
Also facing difficulties are small independent breweries who are facing a proposed tax hike under the small breweries' relief tax system. According to the Society of Independent Brewers (SIBA), changes to the system could mean more than 150 local craft breweries paying higher taxes compared to larger breweries, who would pay the same amount of tax or less.
A petition to stop the government from raising taxes for smaller breweries garnered 23,476 signatures.
James Calder, chief executive of SIBA, said in a statement: "Independent breweries have been left high and dry by the government during coronavirus, so to hit them now with a proposed tax rise will be devastating.
"During lockdown, small brewers have seen beer sales drop by, on average, 80 per cent, and just as they are taking their first steps back into normality the news of a proposed tax hike has caused a huge rift in the industry.
"The fact that the government has signalled tax rises for small brewers but not telling us by how much is further adding to the uncertainty, worry and anger. We need the government to reverse the decision or publish the details of their proposals so we know who are the winners and losers, and by how much."