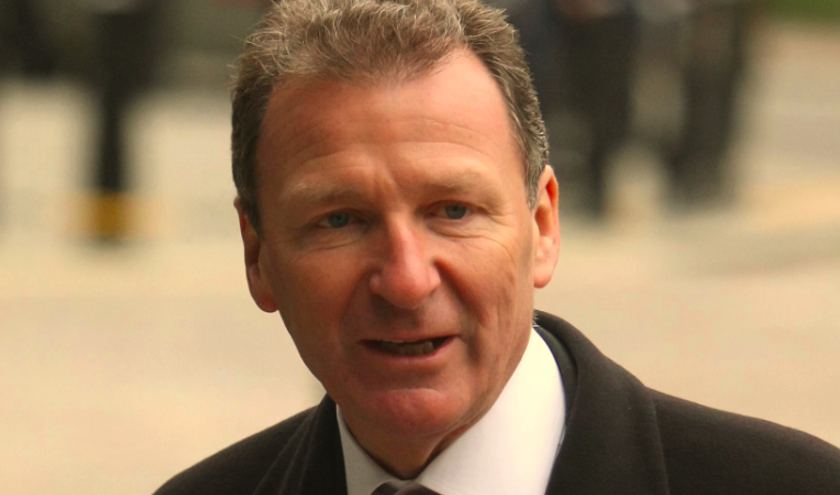 A former head of the civil service has warned that Boris Johnson's "levelling up" agenda is in danger of becoming a casualty of the coronavirus recession.
Speaking to Econ Films' CoronaNomics show Lord Gus O'Donnell said he feared the impact of the lockdown was undermining the Prime Minister's ambitions of reducing income and regional inequalities.
"Boris Johnson's government [had] the key phrase 'levelling up', I fear we risk actually doing the opposite because of the economic consequences of this," said Lord O'Donnell, who was Cabinet Secretary under three prime ministers between 2005 and 2011.
"We know the IFS [Institute for Fiscal Studies] work has shown that it's low income groups who are much more likely to be in a sector that's being laid off – two and a half times more likely. It's having a gender bias effect on women. There are all sorts of inequalities that are being amplified by this crisis."
Research from the Office for National Statistics showed last week that people from the most deprived parts of England are twice as likely to die from Covid-19 as those from the least deprived areas.
As Cabinet Secretary Lord O'Donnell was known in Whitehall by his initials "GOD", which observers said was also a testament to the depth of his influence in the functioning of government.
He was in post through 2007-09 when the UK played a key part in stewarding the global response to the financial crisis.
Lord O'Donnell, a trained economist himself, is now part of a group of economists based at the London School of Economics, who are urging the Government to adopt a new, rigorous, cost-benefit framework for deciding how and when to exit the lockdown, based on empirical evidence regarding people's "wellbeing".
The framework would out a value on the personal wellbeing provided by protected lives stemming from the lockdown, plus the personal suffering from unemployment, loss of income and worse mental health.
When the total social costs of the lockdown exceed the total social benefits the lockdown should end, the economists argue.
They also argue that this new cost-benefit framework should be used across future policymaking, for everything from decarbonization to investment in education.
The Government is expected to lay out details of how the economy's lockdown will be eased – sector by sector – later this week.
Most analysts expect the lockdown itself to have sent the UK into its deepest recession in modern history, with many also fearing that there will be no rapid recovery to pre-crisis levels of output later this year due to business bankruptcies and continued disruption to investment and consumer spending.
Despite his concern about the short-term outlook for the government tackling inequality, Lord O'Donnell sounded an optimistic note about the long-term social changes the crisis could bring about, such as car-free days in cities, which would improve people's quality of life due to lower pollution.
"We've suddenly had a natural experiment. People might have said 'what if there were no cars?' Now that people have seen this and that's influenced their behaviour and possibly the way they think," he said.
"Maybe this is a chance to start thinking about more radical behaviour change."
Watch the full CoronaNomics interview with Lord Gus O'Donnell here.