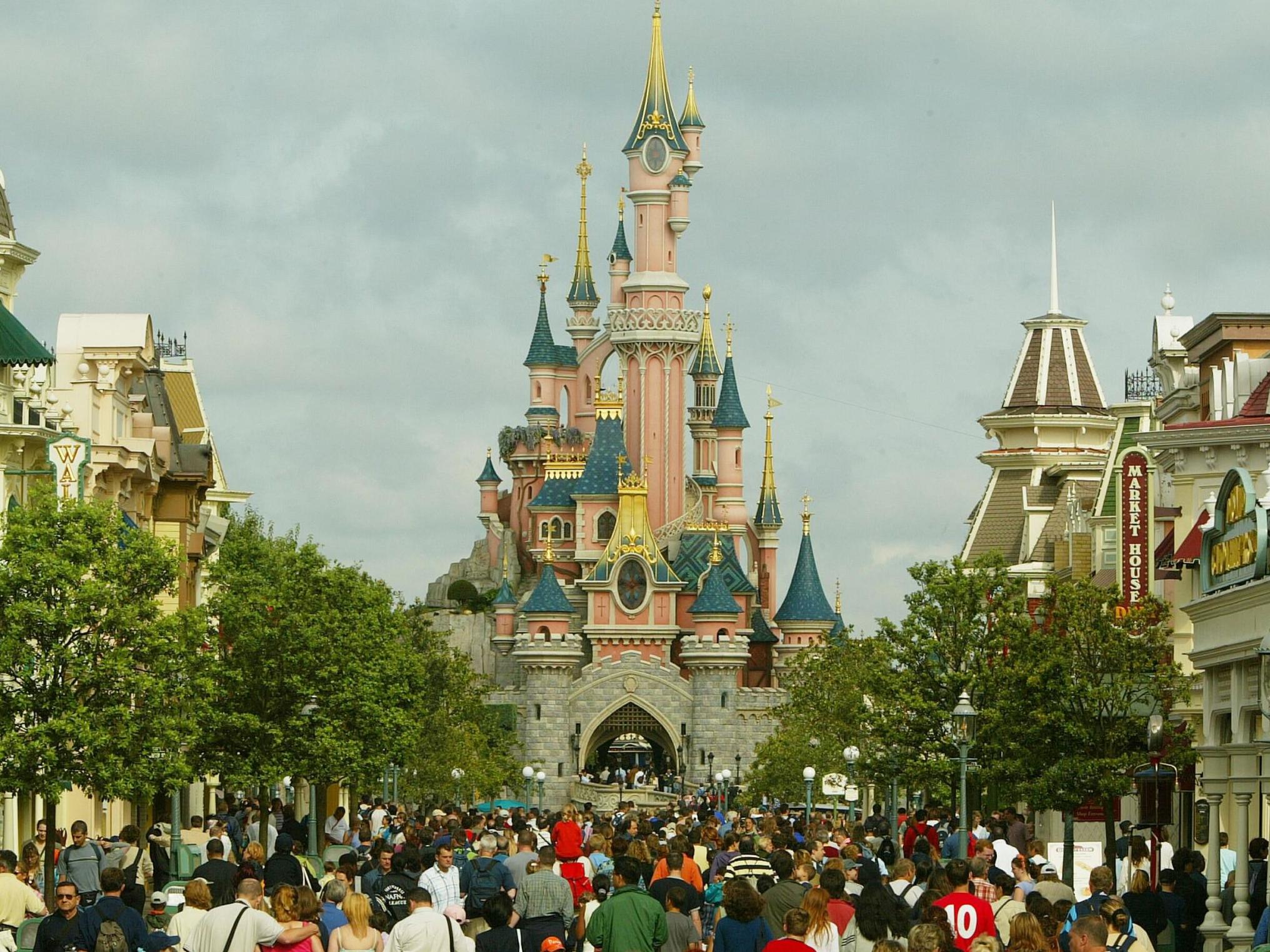 With a pandemic battering its businesses, The Walt Disney Company reported notably lower profit figures for its most recent quarter. More significantly, it offered few specifics on when many of its divisions might return to normal operations or how it would make up shortfalls in the interim.
As its theme parks began to be shuttered, movies could not be released and sports could be played, Disney saw total operating income drop 37 per cent to $2.4bn (£1.9bn) in the quarter ending 31 March. Parks and cruises had profit go from $1.5bn (£1.2bn) in the quarter last year to $639m (£514m) this year, with a loss of about $1bn in revenue.
Earnings-per-share, meanwhile, dropped to just 60 cents, a 63 per cent decline compared to the same quarter a year ago and lower than the 89 cents many forecasters expected.
Those reduced numbers were cushioned by the fact that much of the quarter played out before the crisis hit in the US, and many analysts and investors believe the worse is yet to come. The quarter, for instance, included only a few weeks of the park shutdowns in the US.
And team sports, on which Disney cable network ESPN heavily relies, were not suspended until about the same time. The company currently lacks a wide range of revenue streams for the new quarter, which runs through June; there is no timetable, for instance, on the reopening of US theme parks.
"Today's not the point," said Lloyd Greif, a veteran Los Angeles-based investment banker who closely follows Disney. "We haven't seen ugly yet. Third and fourth quarter is where the rubber will really hit the road."
Disney's executives had few answers for analysts on what they could do to stem the tide until the American entertainment economy can resume at anything close to full capacity. They pointed to few scattered revenue-drivers, such as high ratings for its ESPN documentary series The Last Dance and growing subscriptions for Disney Plus, as a way of keeping dollars flowing.
Instead, executives sought to paint a longer-term picture that relied on more general advantages like the trustworthiness of the Disney brand.
"As someone who's been around for a while and led the company through some really tough days … I have absolute confidence we'll get through this challenging period and recover successfully," Bob Iger, the company's executive chairman and until several months ago its chief executive, told analysts in a call.
He said he thought it "quite possible" Disney's properties will now resonate with consumers more than ever. "People find comfort and inspiration in our messages of hope and optimism," he said.
Mr Iger, the often-celebrated chief executive who stepped down shortly before the crisis erupted in the US to focus on content, has retaken more of a public role from successor Bob Chapek as he tries to right the company and his legacy.
On the call, Mr Chapek said he thought the cruise ship business, which has been at the epicentre of the coronavirus crisis, could also rebound in the long term. He said Disney's lines will be "much more resilient" than competitors and noted that "consumers trust our business to react in a responsible way to protect them".
For now, though, the numbers are bleak, and may get bleaker. Disney's film studio saw an operating income drop of about 8 per cent, to $466m (£375m), as the company was unable to release its much anticipated Mulan at the end of March. That film has been postponed until the end of July. The effect of other postponed spring releases, such as Marvel picture Black Widow, will be felt in the new quarter. The movie has been postponed from May to November.
There is no timetable for the playing of NBA and Major League Baseball games that drive viewership to ESPN.
The earnings figures preview a potentially dramatic fall for a company that just a few months ago had an iron grip on the entertainment industry. Disney closed 2019 with all five of the highest-grossing movies in the world and more than $20bn (£16bn) in revenue for the quarter ending 31 December, a 36 per cent increase from the previous year. Parks alone generated more than $7bn (£5.6bn) in revenue and $2bn (£1.6bn) in profit.
Disney was facing some challenges, including cord-cutting and a potential slowdown in theatrical revenue, before coronavirus hit. But the pandemic has slammed nearly all of its key divisions.
The cruise-ship and theme-park unit, which Mr Chapek oversaw until recently, accounted for nearly 40 per cent of Disney's overall revenue last year.
Though there is no timetable for the reopenings of US parks, Mr Chapek suggested that the company would go slowly, and also not reopen if executives were not confident visitors would follow.
"We would not reopen any park until we can make a positive contribution to overhead and operating-profit level," he said.
Mr Chapek did say that Shanghai Disneyland will open on Monday. He said contact tracing, social-distancing and "early detection systems" will be among the tools used to limit virus exposure. Masks will be given to staff and guests, he said.
The opening will serve as a test case for potential US reopenings in Florida and California, particularly on the issue of capacity. The Chinese government is mandating about 30 per cent capacity, or 24,000 of the roughly 80,000 people who visit the park daily. The first few weeks will see Disney cap the number at below even that, Mr Chapek said, as staffers work out the new protocols.
Disney has furloughed as many as 100,000 employees beginning in April. Executives have said they will accept cuts in their own compensation. Mr Chapek says he had no timetable on the furloughed employees return. The senior-executive salary cut will continue "until we see a substantive economic recovery".
Disney Plus has been a bright spot for the firm amid the pandemic, with 50 million global sign-ups as of early April. Still, the company does not expect profitability from the service for at least three years. The service is also affected by production shutdowns, limiting its ability to churn out new shows that will attract and retain subscribers.
Executives said that they still planned on opening Mulan in theaters at the end of July, and would have the benefit of what Mr Chapek called a "competitive movie" – Warner Bros's Tenet – opening the week before to see how consumers react. At that point, however, it would likely be too late to change release plans.
Disney chief financial officer Christine McCarthy declined to offer definitive comment on any shareholder dividend in 2020, saying only there was none planned at the moment and the company will address the matter again "in the next six months". The company has provided a dividend in recent years as its stock price has risen.
Disney's share price has dropped about 10 per cent since the US closures due to coronavirus became probable the second week of March. The stock dropped 2 per cent in after-hours trading Tuesday with the earnings news.
The Washington Post