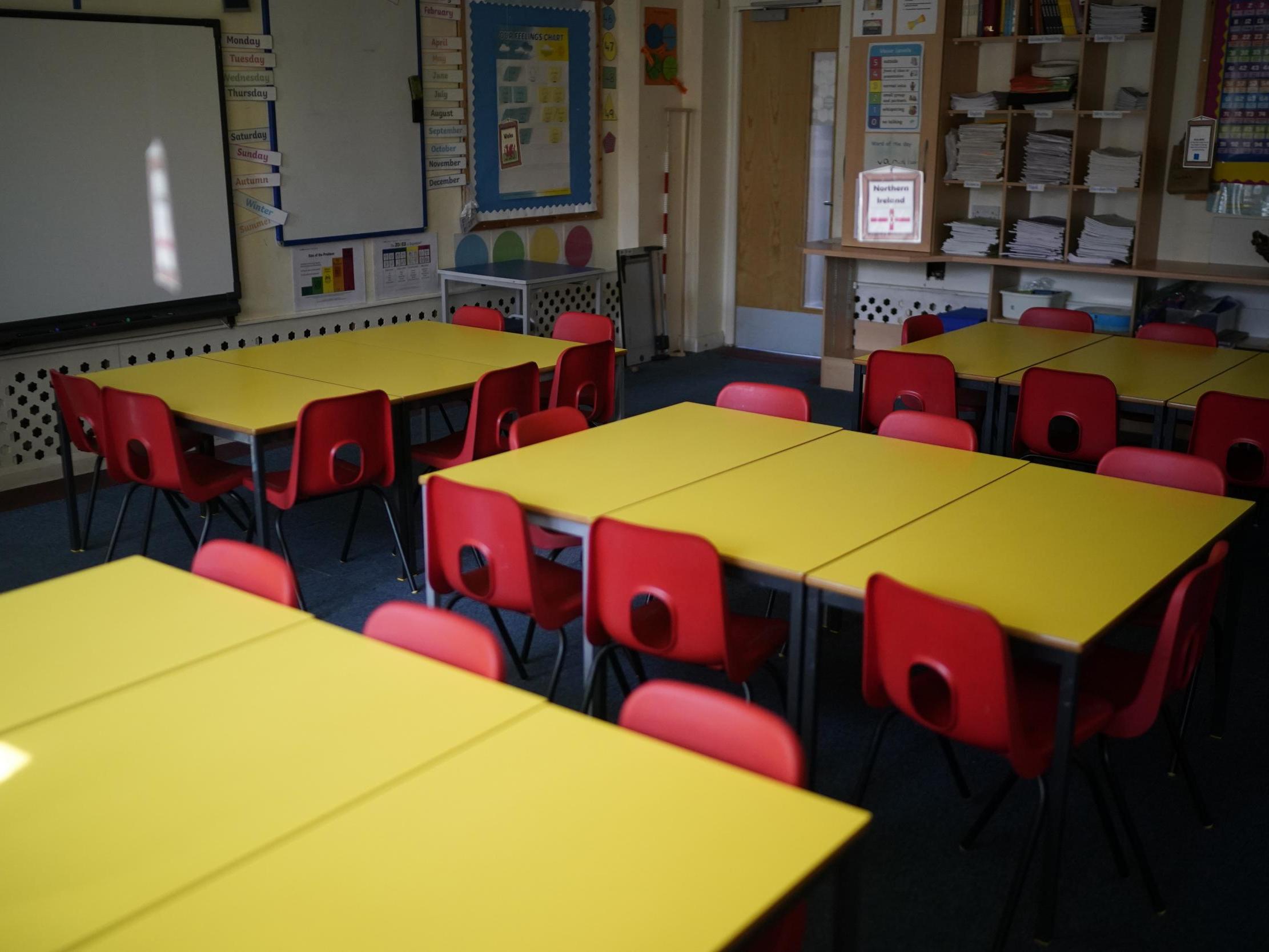 The national return to school is not going to plan.
Last month the government said primary school children who have been at home under lockdown should start returning to classrooms from 1 June and that the re-opening of secondary schools could commence from 15 June.
However, the re-opening up of primary schools has been much more patchy than expected, with only half of them opening their gates to some new pupils last week.
And now ministers are suggesting a return to full normality for education may not now come until after the summer holidays in September.
Many parents were compelled by the school closures to look after their children during the daytime when they would otherwise have been working.
Some have had to quit their jobs to do so. Others have had to reduce their hours. Many are juggling their formal work with childcare, putting great strain on families and harming their productivity.
The delayed re-opening of schools will be a blow to many of those households.
But if those parents can't work, or can't work at full capacity, even as some sectors of business are being allowed to re-open, it also threatens to be a blow to the wider economy. So how large could the damage of the prolonged school shutdown be?
How many workers are affected?
There are around eight million families with dependent children in the UK, according to the Office for National Statistics (ONS).
But not all these families will be affected equally by the school closures.
Some of those parents will have been looking after children full-time already before the lockdown and some will have older children who don't need as much direct supervision.
Samuel Tombs of the economic consultancy Pantheon estimates that the school closures will have created a major childcare problem for around 4 million families and that around 2.5 million workers—7.5 per cent of the UK workforce —will have had to take leave their jobs to look after young children.
How does this translate into economic harm?
If parents aren't able to work as much as they otherwise would have because they have to provide more childcare this will likely have hit their income.
This reduction in the workforce also negatively impacts the businesses that parents work for, or would otherwise have worked for.
At the height of the lockdown the impact of this will have been mitigated because many firms were not operating at full capacity, or perhaps at all.
But the damage will likely grow as the wider economy opens up but schools don't and many parents find themselves unable to return to work.
Schools also contribute to UK economic output themselves in the way the GDP figures are compiled (with every pupil in school counted as economic output).
The ONS estimates that wider education sector – which includes nurseries and universities as well as schools – contributes around 6 per cent to UK national output.
So school closures also have a direct negative impact on GDP.
Mr Tombs estimates that a combination of these two factors mean school closures probably reduced GDP by around 8 per cent in April and May.
The implication of a longer closure of schools is a longer drag on national output.
Mr Tombs estimates that if pupils are still only in school around half of the time in the autumn, GDP will be 4 per cent lower than otherwise – in cash terms that would represent damage of around £7bn a month.
Moreover, he warns that such a drag could extinguish hopes of a V-shaped recovery for the UK from the lockdown-induced recession.
Are there any longer-term impacts?
Experts are increasingly concerned about the negative impact of the school closures on the education of children, particularly those from more disadvantaged households who are less likely to be getting adequate schooling at home.
Professor Simon Burgess of the University of Bristol and Professor Anna Vignoles of the University of Cambridge note that younger children particularly benefit from formal schooling.
"The earlier years of a child's life are pivotal for their development, and investment during this time is particularly valuable, in terms of improving their cognitive and non-cognitive skills," they say.
The longer the school shutdown the greater the harm to their development. By September many children will have had no formal schooling for almost six months.
Experts also fear that older children will get worse exam results due to school closures, harming their prospects in the labour market in the future.
Modern economies increasingly rely on the "human capital" of their workforces to grow. This reflects a workforce's skills and capabilities acquired through education.
So, from that perspective, there is a clear danger that a longer school shutdown could inflict greater damage on the UK's long-term economic growth potential.