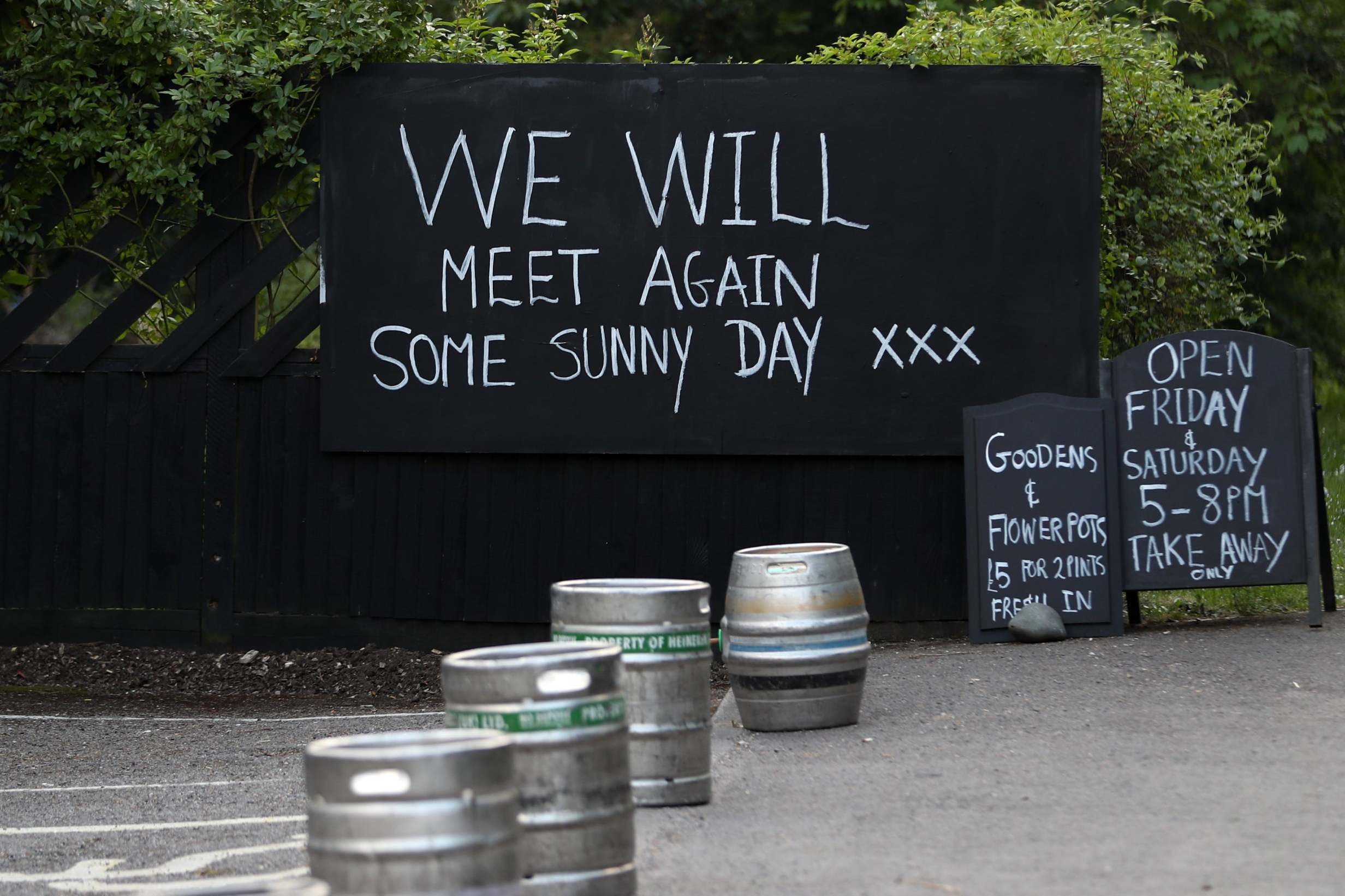 Businesses – the millions of businesses that make up the private sector of UK economy, the millions of business which employ tens of millions of British workers – hate uncertainty at the best of times.
And the coronavirus emergency has delivered the largest dose of uncertainty in the lifetimes of just about anybody who is today running a business.
How can you employ staff, rent premises, borrow money, make investments when you don't know how long you will have to burn through cash while no revenues come through the door?
How can you make any important decisions whatsoever when you simply don't know whether there will be any demand for your goods, your services, when you finally do re-open?
So does Boris Johnson's "first sketch of a road map for reopening society" help alleviate that lethal, all-encompassing, uncertainty for UK businesses?
Will it pull the British economy from what's likely to be its biggest slump in recorded history?
The key word Mr Johnson used was "sketch".
Construction and manufacturing  workers will, according to the Prime Minister, be "actively encouraged" to return to the building sites and factory floors in the coming days.
That's not nothing – those two sectors comprise around 16 per cent of the economy.
But will builders and factory workers be willing to return to work if there are concerns about safety, even with the "encouragement" of ministers?
The trade unions are clearly unhappy about protections for workers. Some employers' groups also sound rather wary. The industrial harmony that reigned when the Government unveiled the jobs furlough scheme in March seems to have dissipated.
The prospect of primary schools re-opening from next month may, at least, help the those who have been looking after children to return to work.
The "phased re-opening of shops", also possibly from June, could be an important moment for the UK economy, with retail sales accounting for around 20 per cent of GDP.
But, of course, this raises questions about what "phased" means exactly.
There are huge questions too about the Prime Minister's hope to re-open "at least some" of the hospitality industry and other public places from July. Which ones exactly? Pubs? Cafes? Restaurants?
While that remains unclear many businesses in this sector will be looking for the Chancellor, Rishi Sunak, to commit – without any further delay – to extend the job furlough scheme beyond June.
The Prime Minister did say that these companies will have to ensure distancing between customers when they do re-open.
That might help in some ways. A recent poll found that the majority of consumers would "feel uncomfortable" visiting premises like restaurants, pubs and gyms once restrictions are loosened.
Enforced distancing might mean patrons are more likely to show up.
But it will mean lower revenues in most cases as the number of covers inevitably falls. For some – think of the small café – it might prove physically impossible.
The Prime Minister's statement does provide a dim glow in the dark for firms. But it certainly does not turn on the light.
There's nowhere near enough clarity for most businesses to plan ahead.
One might argue that's inevitable given the dangers of a second wave of the pathogen and the sheer uncertainty about it's containment.
But for the economy – and those whose livelihoods depend on it operating normally – the disruption and the pain stretches on.