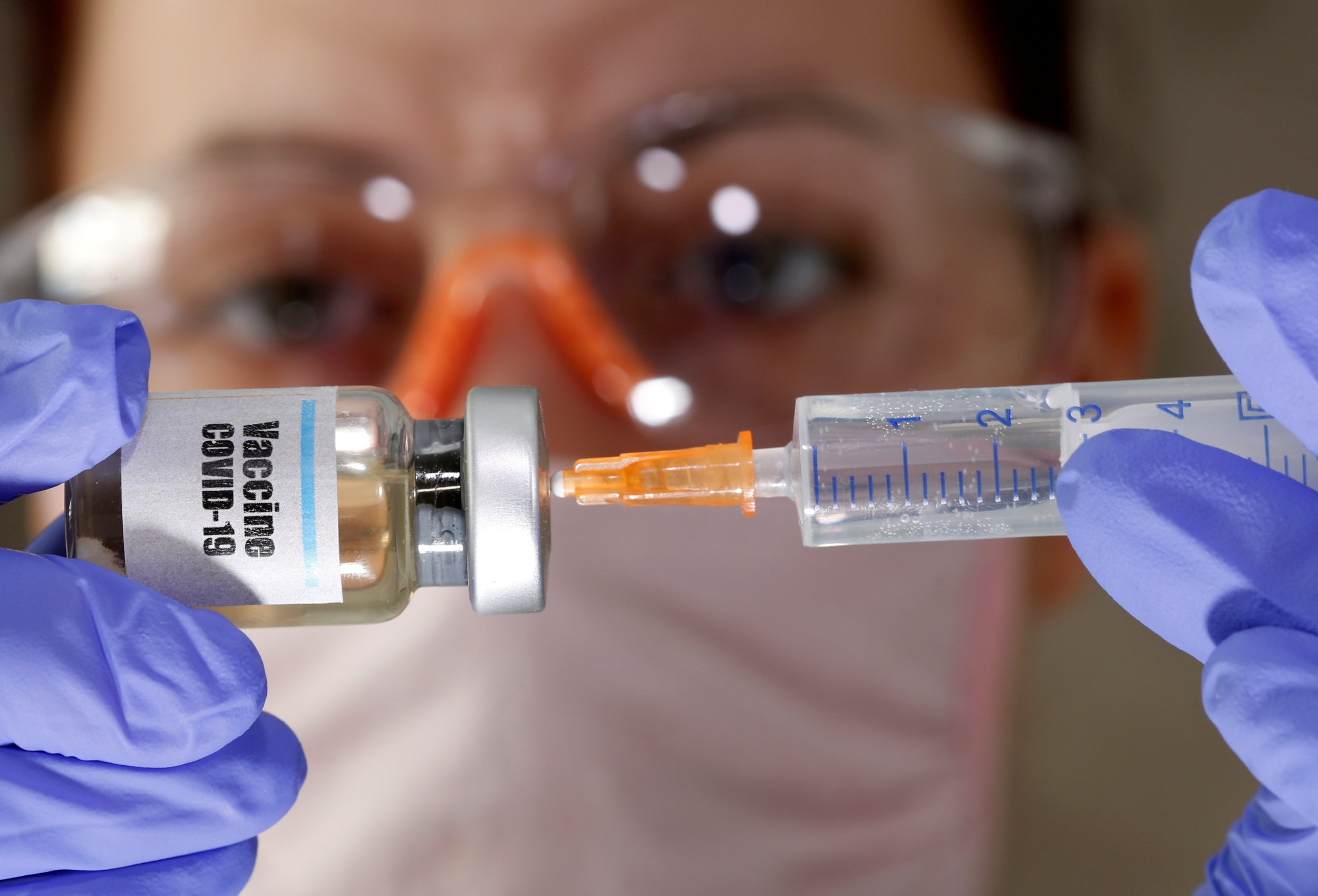 The capacity of Britain's economy will be reduced by 5 per cent until a coronavirus vaccine is found, according to a report.
Setting out the case for a £200bn stimulus package to help boost growth, the Resolution Foundation think tank forecasts that the UK economy will shrink by 9.3 per cent – the biggest annual hit in a century – while the UK's "new normal" economic capacity could be 5 per cent lower than its pre-pandemic point, suggesting a major and long-lasting economic hit.
Face-to-face retail, arts, leisure, travel and tourism, which together account for one-fifth of the UK economy, will remain affected until a vaccine is found, the report said.
A contraction in hard-hit sectors like hospitality is likely to spill over into other areas such as media, which rely on advertising from businesses which will be suffering for some time to come.
The foundation called on the government to announce a £200bn recovery plan to help mitigate this damage, warning that the chancellor will have to do most of the work to support the economy because the Bank of England has little room for manoeuvre with interest rates already at historic lows.
Rishi Sunak is due to announce new measures on Wednesday after Boris Johnson's claims of ushering in a "new deal" last week were widely criticised for lacking the ambition required to lift Britain out of an economic crisis.
Now the government must unveil a "quick, bold and targeted" policy response to stave off persistently high unemployment and a larger permanent hit to the economy, the report said.
That would include a £17bn-a-year job support package, including extending the job retention scheme for hard-hit sectors; a new scheme to subsidise the wages of workers returning to work in those sectors; and job guarantees for young people, the Resolution Foundation wrote.
The report also recommended a £30bn "high street voucher" scheme worth £500 per adult and £250 per child, to be spent in hard-hit sectors of the economy, such as face-to-face retail, hospitality and leisure.
To ensure that firms which have borrowed money to help them through the crisis are not crippled by debt, the report calls for a cap on repayments, at 5 per cent of turnover, to encourage investment in growth.
The prime minister's £5bn of capital investment should be increased to £14bn this financial year, the foundation said.
Other countries are also planning stimulus measures, and this level of spending would be in line with the scale of response currently being considered in the US, where measures that would amount to up to 15 per cent of GDP have been proposed.
James Smith, research director at the Resolution Foundation, said: "The Covid-induced economic crisis is like no other crisis we've seen. And with interest rates already at record lows, the chancellor will need to take the lead in delivering an ambitious policy response to secure Britain's economic recovery.
"The measures the chancellor announces in his mini-Budget tomorrow need to be big enough to reflect the size of the crisis we face, targeted at the sectors that need the most support, and flexible enough to cope with the uncertainties that lie ahead.
"A £200bn fiscal stimulus should therefore focus on protecting jobs and supporting spending in hard-hit sectors of the economy, and reflect the fact that low-income households have found it far hardest to cope.
"Having passed his daunting first test of protecting firms and households from the sharpest ever economic shock, the chancellor now faces the far tougher challenge of securing the recovery. The jobs and living standards of millions depend on getting this recovery plan right."