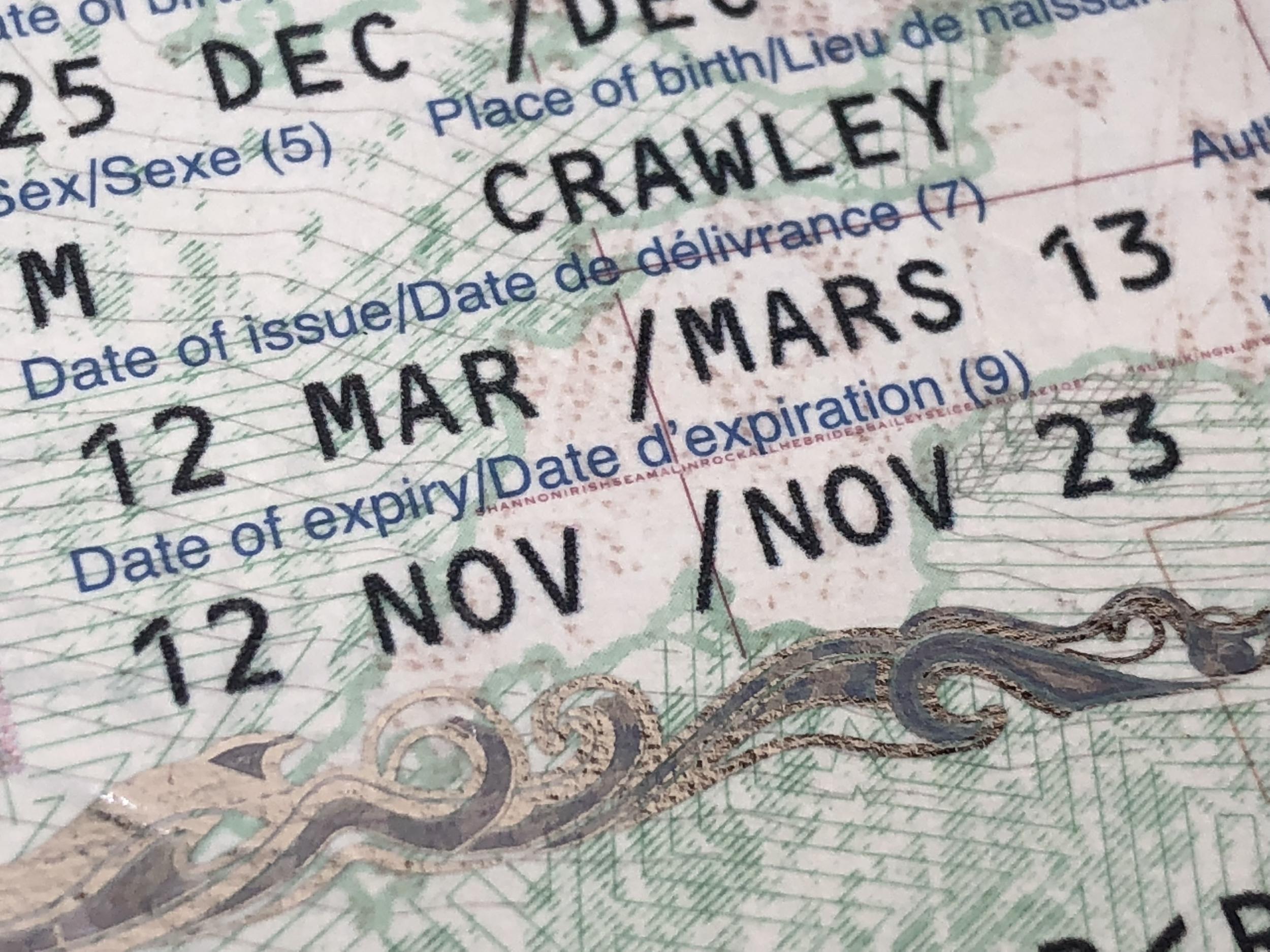 British travellers face the worst possible outcome once the Brexit transition period ends, the government has confirmed.
Promises that the European Health Insurance Card (Ehic) scheme would continue have been dashed, meaning travellers to the EU will face sharply increased travel insurance premiums.
UK visitors to the European Union are being urged to check their passport expiry dates.
Motorists are told they "may" require an international driving permit, as well as complying with additional insurance.
Pet owners who intend to take their dog or cat abroad from the start of 2021 must begin preparations by 1 September this year. And free mobile-phone roaming may end.
The government has launched an information campaign that reveals previous assurances have been abandoned.
Since the EU referendum in 2016, the government has said repeatedly that it wished to agree reciprocal health-care terms to replace the Ehic.
But that plan has been abandoned. Instead, British travellers will be expected to meet the full cost of their treatment in EU countries, as well as Iceland, Liechtenstein, Norway and Switzerland.
This will increase the cost of travel insurance – especially for older travellers and those with pre-existing medical conditions.
The government says: "It's particularly important you get travel insurance with the right cover if you have a pre-existing medical condition.
"This is because the Ehic scheme covers pre-existing conditions, while many travel insurance policies do not."
Many such people currently choose not to insure for visits to Europe, knowing that they will qualify for free or very inexpensive health care.
At present British passports are valid for travel anywhere in the EU up to and including the date of expiry.
But from 1 January 2021, they will need both to have at least six months of validity remaining and to have been issued no more than nine years and six months remaining.
A rush to renew will add to the large backlog of passport applications has build up during the coronavirus crisis.
The government is not clear about motoring rules. It says: "You may need extra documents from 1 January 2021.
"You might need an international driving permit (IDP) to drive in some countries.
"If you're taking your own vehicle, you might also need a 'green card' or valid proof of insurance and a GB sticker."
Pet owners face rules so complex that the BBC's assistant political editor, Norman Smith, said: "Speaking as a dog owner it looks to me frankly such a faff, you are just not going to bother."
On the Today programme, he explained: "You are going to have to take your pet to the vet to get a rabies vaccination. You'll then have to return a month later to get a blood test, send that blood test to an EU laboratory.
"Their vet will then send back the 'OK'. You'll then have to wait another three months before you can go.
"I'm just thinking: pets of Great Britain, you can say farewell to the Dordogne."
Mobile phone charges may soar because users will no longer be protected by the EU's "roam like at home" rules.