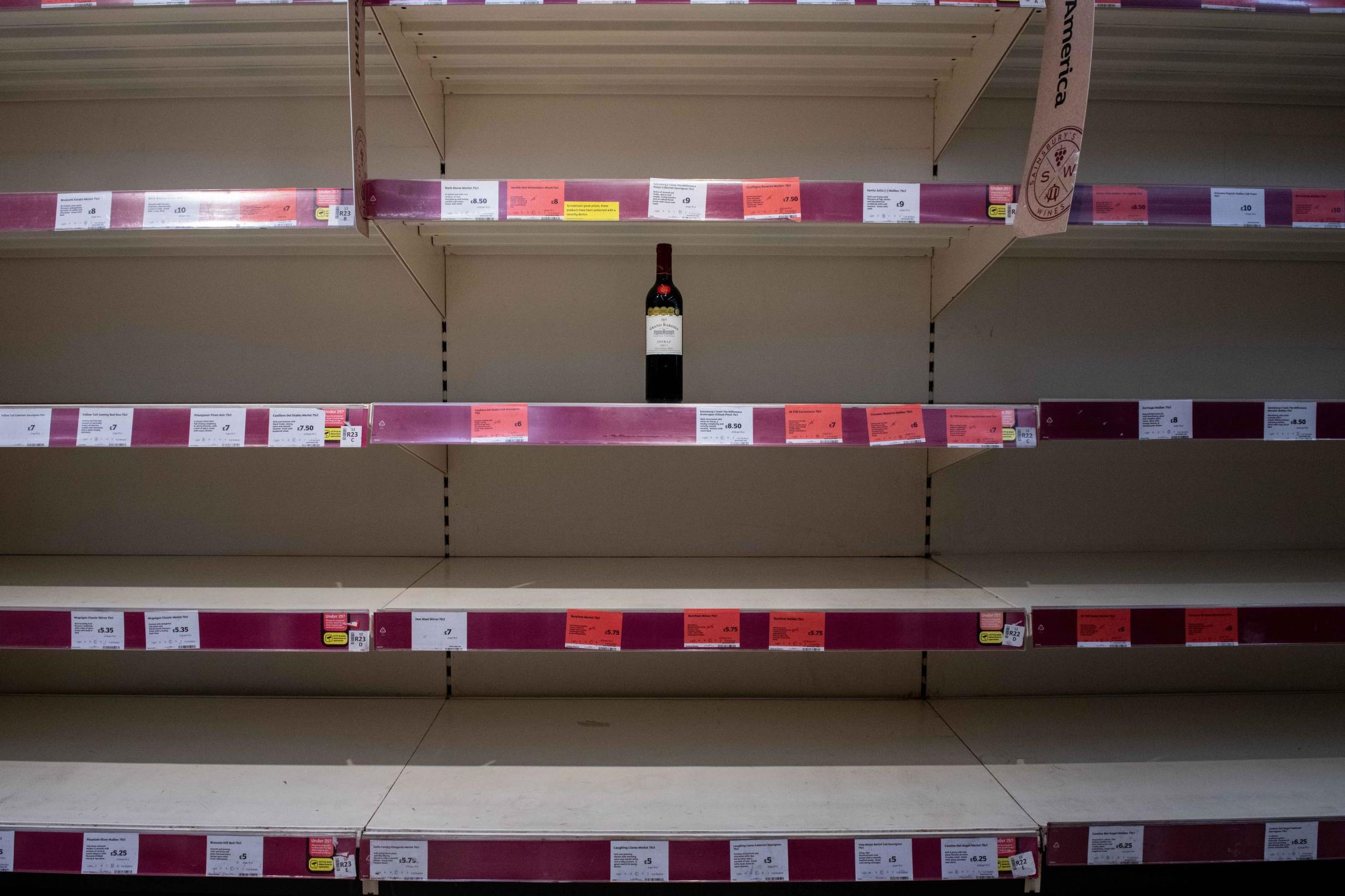 Supermarkets saw their sales jump at the fastest rate on record during the lockdown as restaurants shut their doors and shoppers stocked up, new figures show.
Sales at UK grocery chains jumped 14.3 per cent in the 12 weeks to 17 May, according to market research company Kantar – the fastest since it began compiling figures in 1994. Sales shot up particularly sharply in the four weeks to mid-May, rising 17 per cent.
Ice cream and alcohol sales surged 40 per cent and 50 per cent respectively on the Thursday before Britain enjoyed a long weekend to celebrate VE Day from 8 May.
With the sun shining on large parts of the country for much of the last four weeks, shoppers have bought more chilled dips, crisps and fizzy drinks, Kantar said.
Separate data from Nielsen showed that online grocery sales more than doubled in the four weeks to 16 May compared to last year as some shoppers chose to avoid stores, many of which have seen queues as chains introduce social distancing measures.
The research showed that a new demographic of older shoppers has bought food online for the first time.
Supermarkets have benefited from the closure of restaurants, bars and catering businesses which normally serve up a third of the country's meals.
Takeaway restaurants have also been able to capitalise on changing habits as diners are forced to stay indoors, with Kantar registering a big per cent spike in sales.
"It's not just groceries experiencing a boom – people missing their favourite restaurants and wanting to treat themselves have pushed takeaway deliveries up by 250 per cent year on year," said Fraser McKevitt, head of retail and consumer insight at Kantar.
However, the surge is not enough to make up for lost sales on the premises which in normal times make up the bulk of restaurant revenues.
The pandemic is also making us shop bigger and less often as people seek to limit their number of trips to stores, reversing a trend towards regular, convenience shopping in recent years.
Consumers now visit grocers 3.5 times a week on average, resulting in 100 million fewer trips, but spend has jumped almost 50 per cent to £27.41.
Families with adult children have seen the sharpest rise in spending, with an average monthly shopping bill of £618 compared to £545 last May.
Mr McKevitt said: "People have been working their way through their store cupboards over the past couple of months and some will now be spending a bit more on each visit to the supermarket to replenish supplies."
He added: "While these are bumper figures, it remains true that the overall picture for some grocers will be less positive, as supermarkets continue to feel the impact of a considerable reduction in on-the-go spend on meals, drinks and snacks.
"Those categories usually add up to £1bn over the course of 12 weeks and they aren't included in these numbers."
Nielsen found that Iceland saw the biggest rise in sales of any supermarket, perhaps a reflection of consumers filling up their freezers in anticipation of an extended period at home.
Sales at the frozen-food specialist jumped 23.7 per cent compared to the same period last year while Co-op experienced a 17.6 per cent increase.
Among the four biggest chains, Tesco came out on top with a 12 per cent rise while Asda was trailing with sales up 6 per cent.
Mike Watkins, Nielsen's UK head of retail insight, said: "With social distancing continuing to be a way of life for the foreseeable future, online shopping will continue and shoppers will begin to add more discretionary treats and indulgences back into the weekly shop.
"We'll also continue to see an increase in basket sizes, as consumers focus on cooking their own meals whilst pubs and restaurants remain closed."