Britain's economy is on course for a shallower recession than feared after a series of surveys showed business activity has recovered at a modest rate, the Bank of England's chief economist said.
Andy Haldane said recent data was coming in "a shade better" than a scenario for the economy published by the Bank this month, but risks remained that the recovery could be slower as companies and consumers remained cautious.
The Bank's monetary policy committee warned this month that economic contraction in the second quarter of the year, which includes the period of the most severe lockdown, would be steep and lead to a 14% decline in 2020 overall.
It said a rapid recovery should be expected next year, leading to its scenario being viewed as relatively rapid V-shaped.
"This is perhaps still a V but perhaps a fairly lopsided V," he said, referring to the shape of the economy's downturn and recovery. "The risks to that probably … lie to the downside rather than the up and as I say, a rather more protracted recovery even than the one that I have mentioned."
Haldane's recasting of the Bank's outlook follows a poll of City economists last week that showed they view the downturn over the coming months as less severe than Bank policymakers.
The median average of more than 70 economists surveyed forecast that Britain's economy would contract 7.7% this year, then grow by 5.2% in 2021.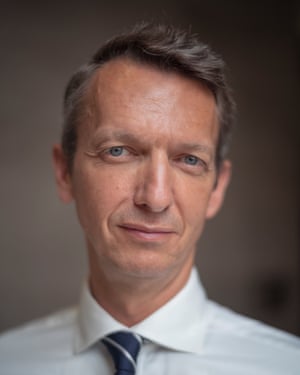 This prediction came as IHS Markit said its composite index – measuring activity in the dominant services sector and in manufacturing – rose to 28.9 in May's preliminary from 13.8 in April's final reading, revealing a stronger bounce back in business confidence than earlier estimates. PMIs below 50 represent a decline in activity.
Speaking at a CBI webinar on Tuesday, Haldane also played down the prospect of an emergency cut in interest rates to below zero as a way to support the economy through the coronavirus crisis.
It followed comments last week by Bank of England governor that the central bank would consider pushing borrowing costs below zero if it considered that the policy would help businesses stay afloat.
Haldane said the key factors for the Bank to consider were the consequences of negative interest rates for Britain's banks and lenders, which would trigger a squeeze on margins, and how such a move would affect confidence in the broader economy.
"Those are the aspects that we will look at. To be clear, reviewing and doing are different things, and currently we are in the review phase and have not reached a view remotely yet on the doing."