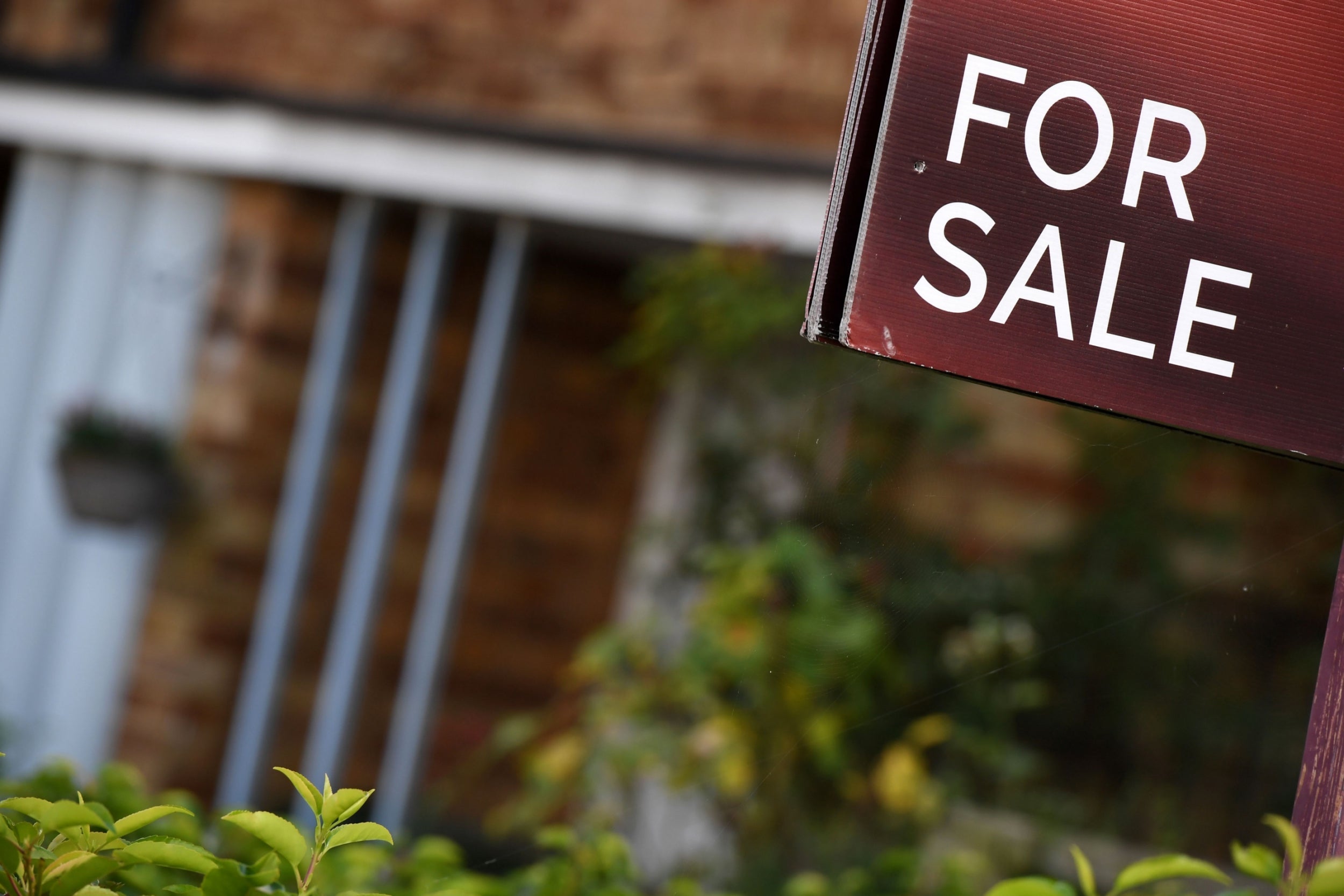 The number of homes sold fell to a record low in April after dropping by almost half on the previous month, new figures show.
Residential property transaction numbers fell 46.1 per cent to 46,440, compared to 86,200 in March.
HMRC data published on Thursday showed that sales were also down by more than half on April last year. The monthly total is the lowest since HMRC began collecting data in April 2005. HMRC's report said the impact of coronavirus was evident in the transaction numbers.
The housing market was largely put on hold from 25 March until it was reopened last week.
Deals already underway could go ahead but the government urged buyers and sellers in the process of completing a deal to avoid people moving during lockdown where possible.
In England, moves can now go ahead again, estate agents can open and physical viewings can be carried out. However, restrictions remain in other parts of the UK.
Andrew Southern, chair of property developer Southern Grove, said: "Residential transactions are usually motivated by necessity so, subject to the economic realities that prevail as the country starts to emerge from this crisis, many of these missing sales should rise from the deep."
On Tuesday, property website Rightmove enjoyed its busiest day since Thursday 5 March, with nearly 5.3 million visits.
Rightmove's housing market expert, Miles Shipside, said: "One week on from the surprise opening of the housing market and agents are still showing caution and quite rightly putting safety first, but many had already started to prepare during lockdown and so have been able to start reopening their branches and conducting viewings.
"The activity jump on Rightmove proves the determination of home movers to continue with their plans over the next few months."