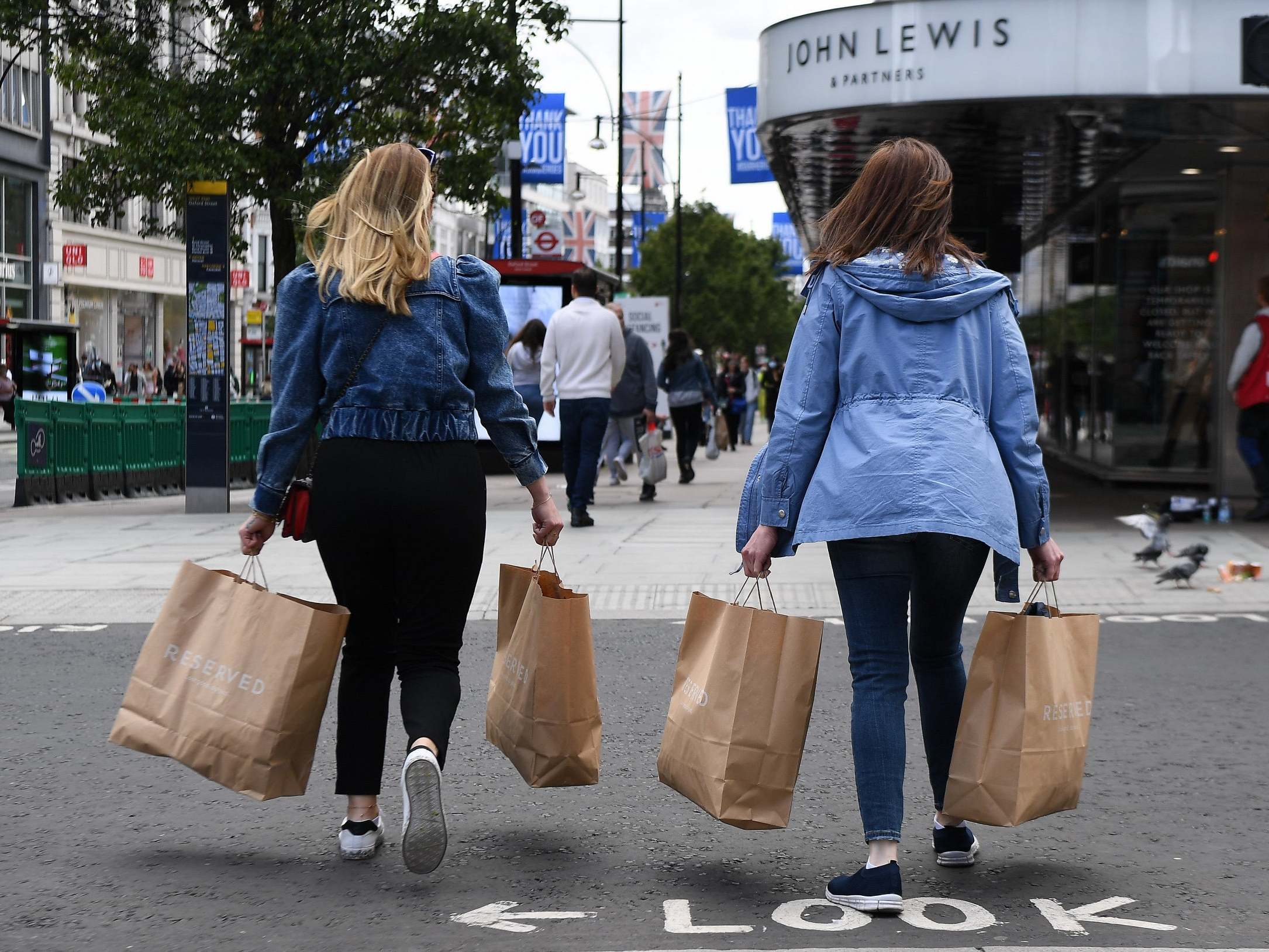 A big rise in the cost of petrol and diesel helped to push inflation up to its highest level in four months in July as lockdown restrictions eased.
Official figures show that fuel prices rose at their fastest pace in a decade thanks to a significant rise in demand as countries began to reopen their economies.
Clothing prices, which fell rapidly during lockdown as shops applied heavy discounts to get rid of excess stock, were flat in July.
Fashion retailers were allowed to reopen their doors from 15 June after being closed for almost three months.
The Consumer Prices Index (CPI) – which aims to capture the rising cost of living by tracking prices for a "basket" of goods and services we commonly buy – lifted to 1 per cent from 0.6 per cent in June, the Office for National Statistics (ONS) said on Wednesday.
That was significantly above the average forecasts of analysts who had predicted inflation would remain at 0.6 per cent.
Rising prices for "recreation and culture", which includes things like books, cinema tickets and package holidays, also pushed up the overall cost of living.
Rail fares are also set to rise by 1.6 per cent after another measure of inflation which is used to price season tickets also rose in June.
The Retail Prices Index (RPI), which tracks a different set of prices, also surged last month, to 1.6 per cent from 1.1 per cent in June.
There was evidence that in some areas, such as hairdressing, businesses have passed on the higher cost of coronavirus safety requirements to consumers by raising their prices, according to Ruth Gregory, senior UK economist at Capital Economics.
But Ms Gregory said she expects that some shops, particularly fashion retailers, will begin to offer discounts again soon.
"As pent-up demand fades, we suspect that retailers may need to do more to entice people through the doors in the coming months," Ms Gregory said.
A rise in grocery prices is also expected to slow down as the reopening of restaurants and cafes leads to fading demand for supermarket food.
Jonathan Athow, deputy national statistician for economic statistics at the ONS, said: "Inflation has risen, in part, due to the largest monthly pump price increase in nearly a decade, as international oil prices rose from their lows earlier this year.
"The largest upward movement came from clothing where prices fell on the month but by less than a year ago, partly due to different sales patterns throughout the year so far.
"In addition, prices for private dental treatment, physiotherapy and haircuts have increased with the need for PPE contributing to costs for these businesses."