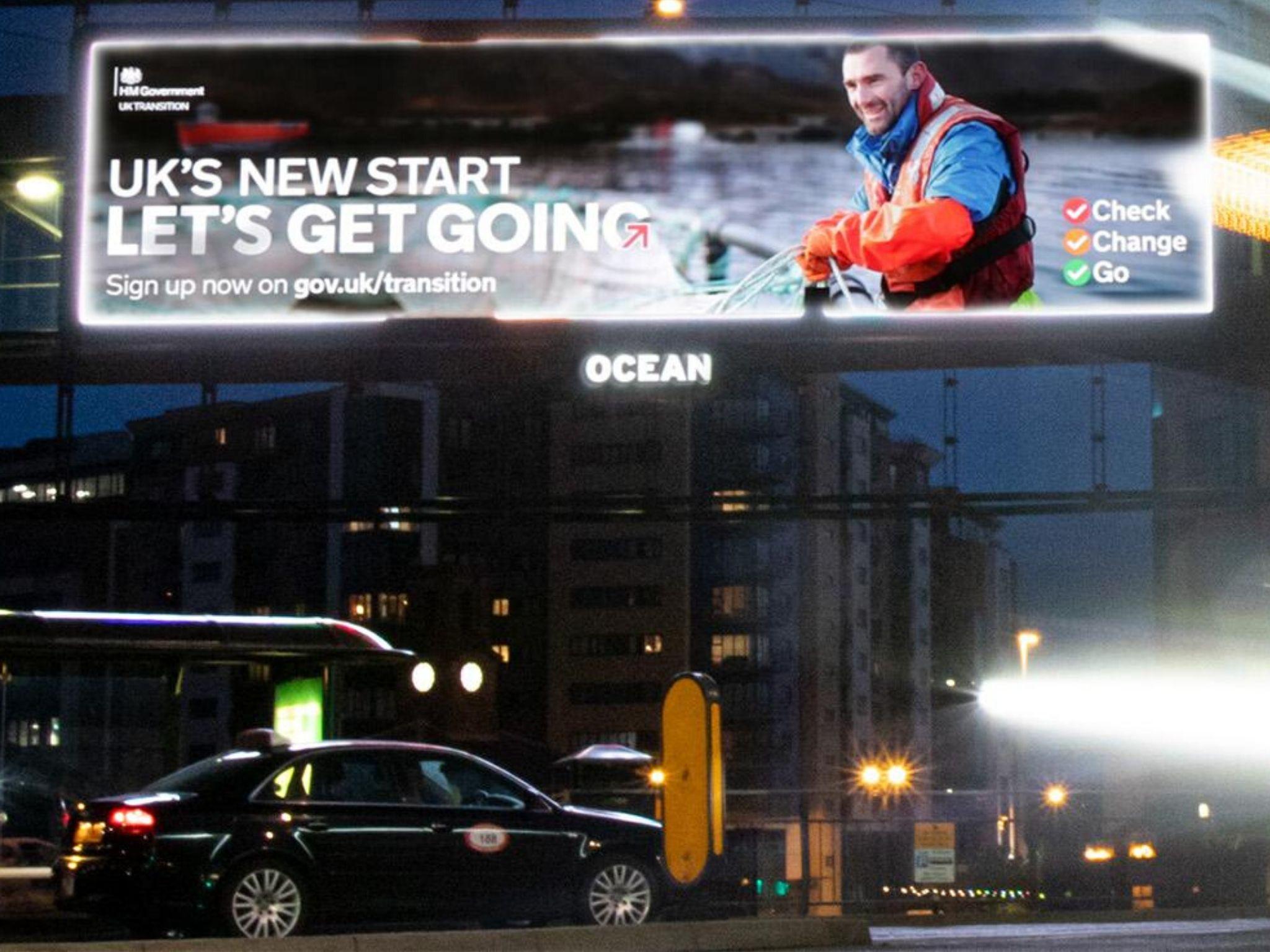 The coronavirus crisis has left many UK businesses in a worse position to cope with a no-deal Brexit, according to a think tank.
Three out of five firms have not even begun to prepare for the end of the transition period on 31 December due to ongoing uncertainty about the future relationship with the EU, the Institute for Government said.
Some are unwilling to spend money on preparations that may prove unnecessary and many "feel they have been burnt before" by the "near miss" of 2019, it added.
"Since the pandemic took hold in February, and with the formal lockdown taking effect in late March, government and business resources have been focused on responding to the pandemic, rightly prioritising this over Brexit preparations," the IfG said in its latest report.
"Firms reeling from the economic consequences of coronavirus are poorly placed to prepare for Brexit: in many cases, in a worse position than in the months leading up to the potential no deal in October 2019."
The think tank argued that the pandemic has starved firms of cash, derailing Brexit preparations such as investing in new customs processes or stockpiling.
It also suggested that even the best-prepared businesses could be severely affected by new friction at the EU-UK border.
"Brexit does not end on 1 January 2021," the authors of the report say. "Some aspects of a deal could take several months, or even years, to be implemented fully, and negotiations on certain areas may also continue.
"Unilateral decisions taken by the UK or EU could, at a later point, alter the shape of the relationship and necessitate further legislative or practical steps to be taken by both sides. The UK will be adapting to the effects of Brexit for many years to come – which both business and government should be prepared for."
The IfG urged the government to take account of Brexit in its economic response to coronavirus and provide "targeted support" for the businesses least prepared for the end of the transition period.
It also criticised the "Get Ready for Brexit" campaign run in the lead-up to the possible no-deal Brexit 31 October.
"Any communications campaign needs to build on clear, signposted information about what steps business needs to take – and when," the think tank said. "The government should learn the lessons of the flawed 'Get Ready for Brexit' campaign and present information in a way that reflects how business operates on the ground.
"In rejecting an extension to the transition period, the government has set itself a monumental task. With time running out it must now begin fighting on two fronts: keeping the public safe while also preparing it for 31 December – and beyond."