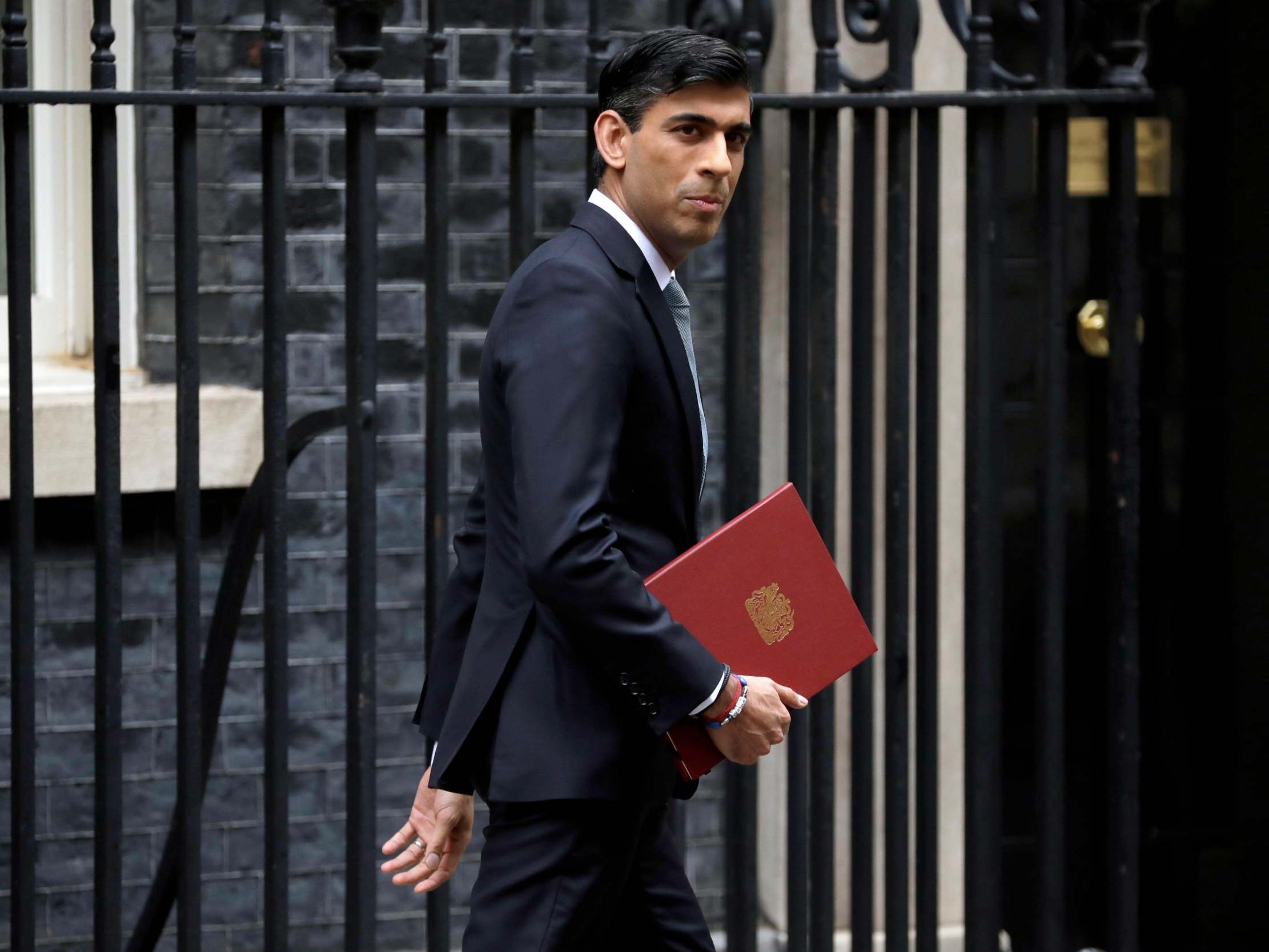 The UK Government's official forecaster is no longer expecting a V-shaped recovery in the wake of the coronavirus lockdown and now sees unemployment soaring to 3.5 million next year.
The Office for Budget Responsibility's more pessimistic "central scenario" published on Tuesday came as the latest official data from the Office for National Statistics showed economic output expanded by a "disappointing" 1.8 per cent in May.
In April the OBR had published a scenario showing a record-breaking slump due to the lockdown but a very rapid bounce back in activity in the second half of this year and next year, taking the economy back to its pre-crisis growth path.
Yet it's new central scenario, published as part of its regular Fiscal Sustainability Report, shows a slower path of recovery and some permanent "scarring" to the UK's growth potential as a result of the crisis.
The scenario has the level of UK economy activity still 3.6 per cent below that suggested by the pre-crisis GDP path by 2024.
And the outlook for unemployment is worse, with the forecaster now seeing joblessness peaking at 12 per cent later this year as the Government's furlough scheme is wound down, which would be the worst jobless rate seem in the UK since the mass unemployment of the 1980s.
In April the OBR had pencilled in a joblessness peak of 10 per cent this year.
A serious concern for ministers and trade unions will be the fact that the OBR's central scenario shows 15 per cent of the 9.4 million currently furloughed jobs being permanently lost as the scheme ends in the coming months.
James Smith of the Resolution Foundation said that this projection should prompt the Chancellor, Rishi Sunak, to take further action to support jobs in vulnerable sectors of the economy such as hospitality and that his failure to do so in last week's Summer Statement represented a "significant gamble".
The OBR said that the new spending measures unveiled in the Summer Statement will help take the UK government's total borrowing in 2020-21 to £370bn, or between 15 and 23 per cent of GDP depending on the shape of the recovery.
That higher rate would represent easily the highest UK public borrowing since the Second World War.
The Office for National Statistics also estimated on Tuesday that UK GDP rose by 1.8 per cent in May, well below the 5.5 per cent gain that economic analysts had pencilled in based on hopeful signs from various high-frequency indicators of consumer spending and travel patterns.
"The bounce-back from COVID-19 has got off to a disappointing start," said Ian Stewart of Deloitte.
"The chances of a quick return to normal, of the famed V-shaped recovery, are falling."