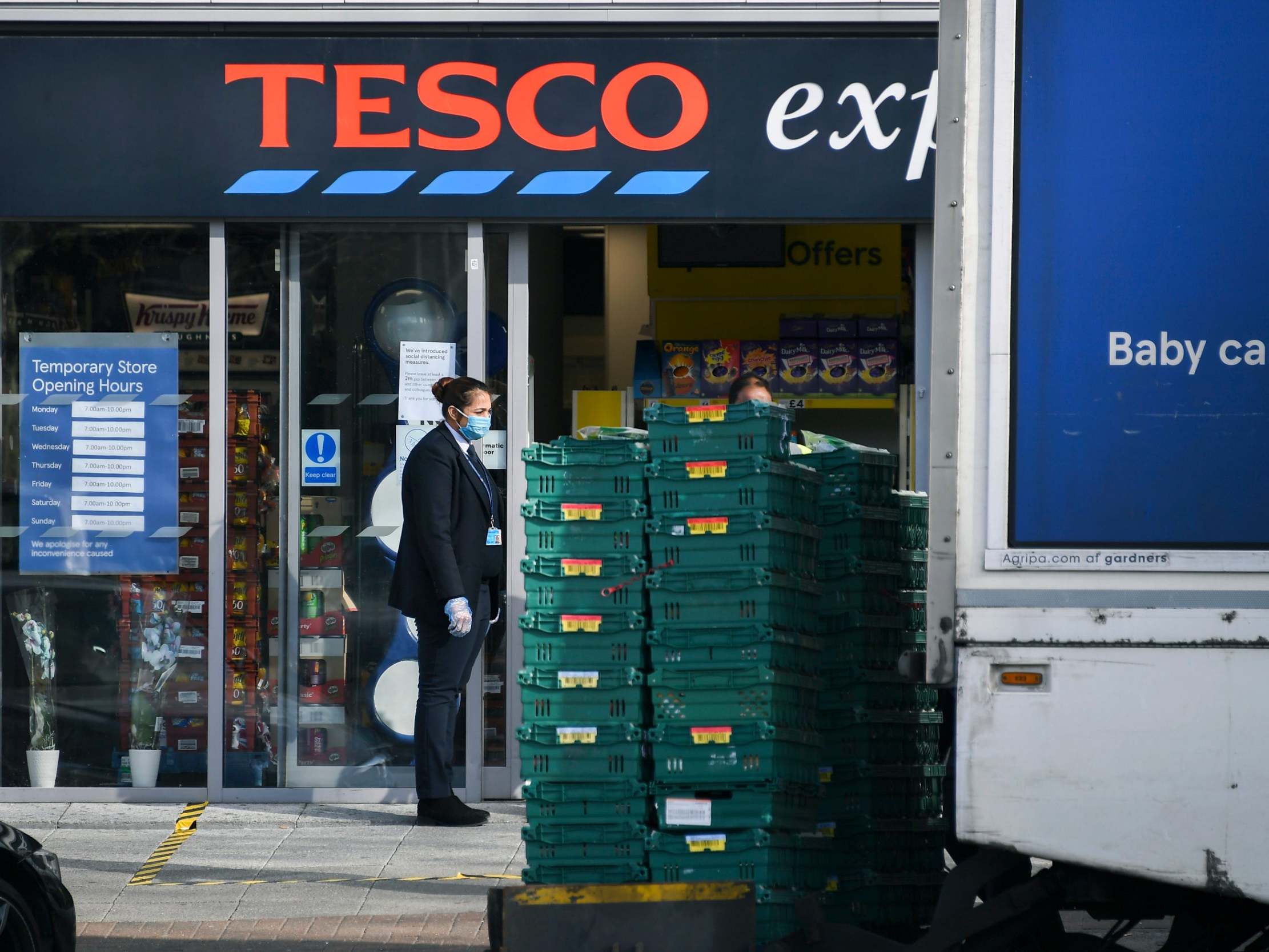 More than half of Tesco's customers think that the UK's largest supermarket chain is putting shoppers at risk with plans to axe thousands of professional cleaners during the coronavirus pandemic, according to a poll.
Last month, Tesco announced it would get rid of contracted cleaners in its Express and Metro stores, with shop-floor staff taking on the work instead.
But a survey by Survation on behalf of Organise, a network that helps employees manage campaigns, found that most customers disagree with Tesco's new approach.
Of 1,000 Tesco customers polled, 54 per cent said it put people's health at risk while 28 per cent said they were less likely to shop at the chain in light if its decision.
Exhausted Tesco staff who face taking on extra cleaning work from this month also said they were worried they would not be properly trained and may not have time to do a thorough job.
More than 32,000 staff have signed a petition demanding that Tesco listens to customer and staff concerns.
"I think this is a disgusting decision from Tesco and is a slap in the face for all of us working hard during this pandemic," said one angry Tesco employee.
"The standards will slip, we just don't have the time to do it — this isn't safe for staff or customers."
Another wrote: "We get lots of customers, and many are vulnerable. Getting rid of cleaners is going help the second spike on, when we should be doing the exact opposite."
A third Tesco employee said: "It's a shame that Tesco is showing its true colours. Safety has never been more important, but Tesco are more worried about cost-cutting when they're making loads of money."
Tesco has enjoyed soaring sales during lockdown as shoppers have flocked to supermarkets to stock up.
Revenues at Tesco's UK stores jumped 8.7 per cent in the three months to 30 May. A spokesperson for the supermarket said that cleanliness had "never been more important to the company" and the vast majority of customers are not worried about shopping at Tesco.
"Currently we use third-party suppliers for cleaning. Following a successful trial, we have found that giving our stores more ownership and control over their cleaning results in better and more consistent standards," the spokesperson said.
"We will provide training to colleagues and invest in more cleaning hours per store as we roll this out to all our Express stores and Convenience Metro stores."
Usman Mohammed, campaigns manager at Organise, said: "This poll shows that Tesco is completely out of step with staff and customers.
"Thousands of customers are standing with exhausted Tesco staff and sounding the alarm over axing cleaners during a pandemic.
"Tesco should be keeping cleaners employed, not pinching pennies. Especially after their huge spikes in sales and massive payouts to bosses.
"Tesco needs to listen to the thousands of staff and customers, and keep professional cleaners in all stores."