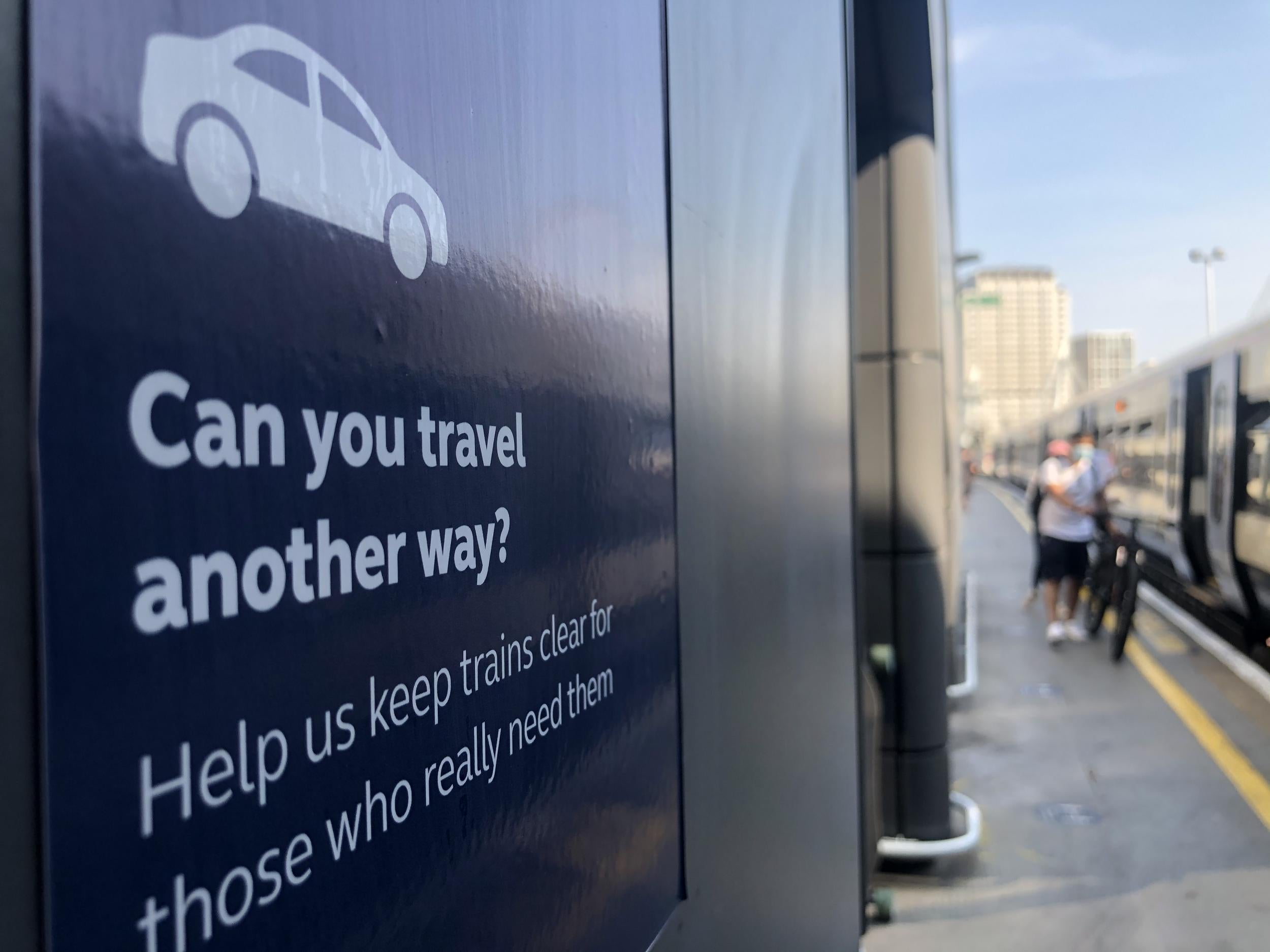 A day ahead of the announcement of rail fare rises for 2021, the independent transport watchdog has demanded cheaper tickets along with fares reform in the wake of the coronavirus pandemic.
On Wednesday, the July figure for retail price inflation (RPI) will be used to set many rail fares from January next year.
But instead, Transport Focus is calling for fares to be cut to encourage passengers back on trains – on the same principle as the chancellor's "eat out to help out" scheme for restaurants.
It has also backed The Independent's call for a radical shake-up of rail fares to remove the many anomalies in the system, and is urging wider availability of flexible season tickets.
Anthony Smith, chief executive of Transport Focus, said: "To get Britain moving again in the coming months, tickets that fit the way we live and travel now are needed, not just season tickets designed for city gents in the last century.
"People's feelings about travel, and the way they use public transport, have changed.
"While rail leisure travel may bounce back, our research tells us almost two in three former rail commuters expect to work from home more so we will probably now travel less for work, both commuting and on business.
"The government need to get train companies to offer a combination of cut-price deals, carnet style 'bundles', flexible season tickets for commuters and better value for money fares across the board.
Many employers have offered wider opportunities to work from home, and some companies have asked their employees not to use public transport.
Mr Smith said: "Like the government's restaurant deal, we need a 'Head Out to Help Out' campaign to help get the country on the move again, boost the economy and reduce traffic on our roads."
A spokesperson for the Department for Transport said: "Passengers deserve punctual and reliable journeys at a fair price.
"That is why we are investing billions into modernising the network and working with industry to try to provide commuters with more flexibility and better value."
In 2019, fares totalled around £10bn – with taxpayers contributing about the same to the cost of the railways, when new investment is included.