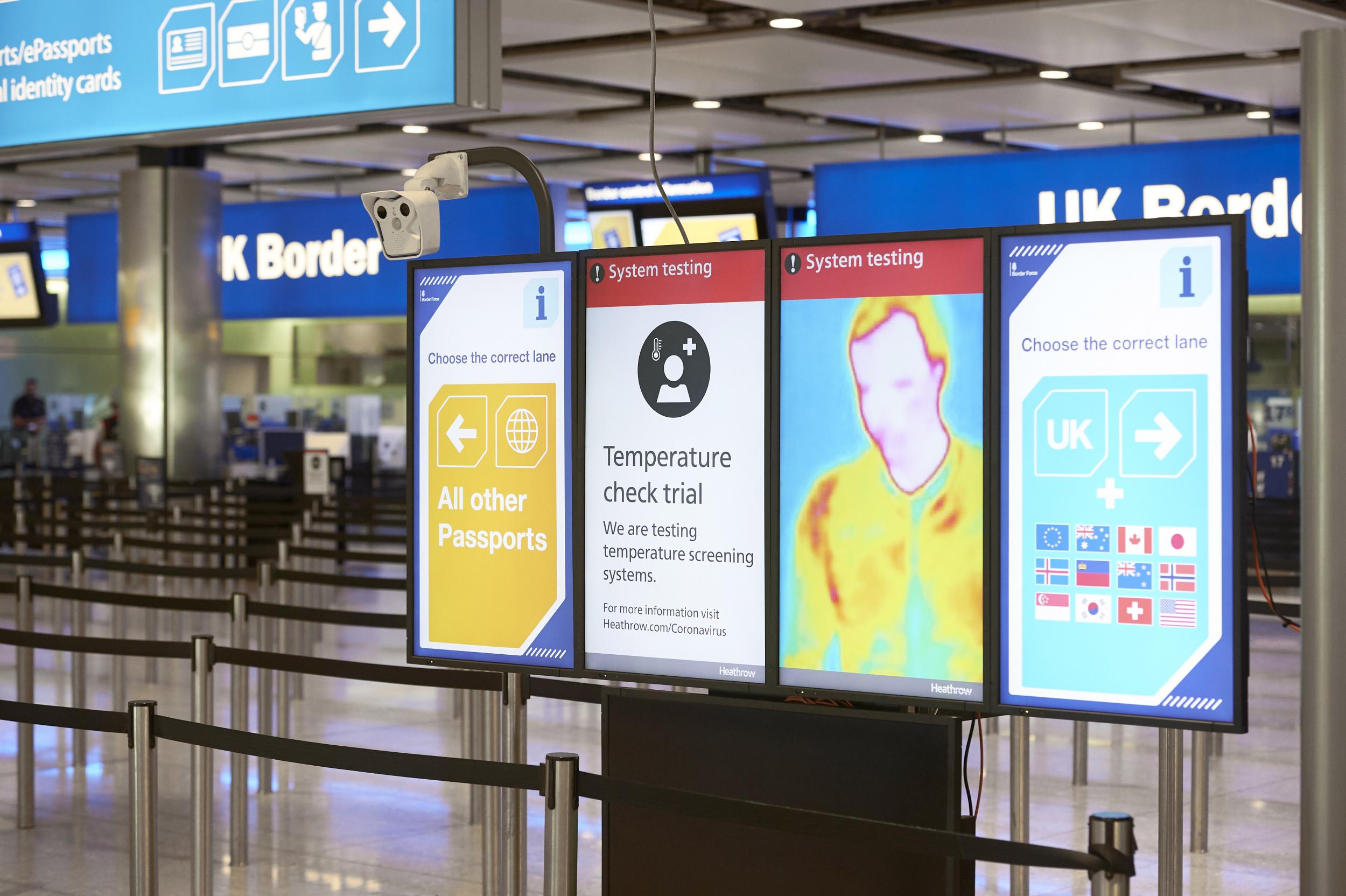 Boris Johnson has dented travel industry hopes that quarantine rules could be relaxed.
For the past eight days, almost all arrivals at UK airports, ferry ports and international rail terminals have been required to self-isolate at home for two weeks. The law is in place for a year, unless modified.
At the Downing Street daily briefing, the prime minister was asked about the prospect of "air bridges" – reciprocal no-quarantine deals – with Spain and France.
They are the UK's two main overseas holiday destinations.
Spain is threatening a tit-for-tat quarantine for British visitors. France was originally singled out for exemption by No 10, but that plan was quickly dropped.
Mr Johnson dampened expectations among airlines and holiday companies – who believe quarantine is destroying consumer confidence and stifling summer bookings – for a swift relaxation of the law.
The prime minister used the word "eventually" twice.
He said: "The reason for having the quarantine system is very simple: we don't want to re-import the disease just at the moment when we've really got it under control in this country."
This argument has been challenged by medical experts who say that preventing healthy British people travelling to countries with much lower rates of coronavirus could actually increase the number of infections in the UK.
Mr Johnson continued: "We're certainly looking at air bridges and ways to ensure that people can safely go on holiday eventually."
The response dismayed travel industry campaigners, who are desperate to salvage something of the summer. July and August are the most profitable months for holiday companies.
Paul Charles, spokesperson for the Quash Quarantine group of travel businesses, said: "It seems to be taking a long time to get the work done.
"The industry requires an urgent signal of when people can travel. And where they can travel to.
"Every day of quarantine is hundreds of jobs lost in the sector."
The policy, which was instigated by the prime minister's chief adviser, Dominic Cummings, is due for its first review on 29 June 2020.