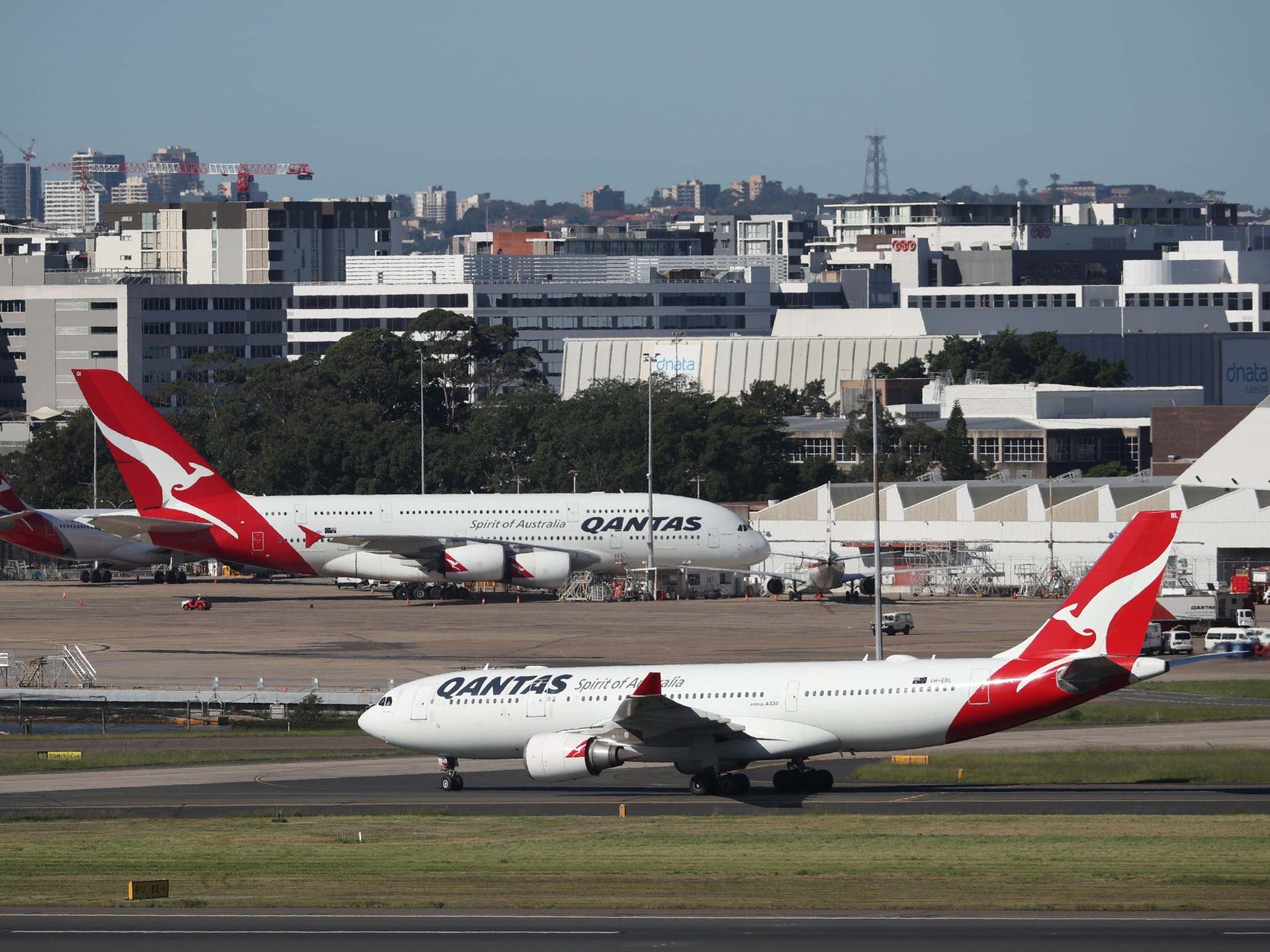 Australia's leading airline does not expect to be flying any international routes before the second half of next year, except possibly to New Zealand. But Qantas is determined to press on with plans to fly nonstop from London to Sydney.
The carrier closed down its international operations in April because of the coronavirus pandemic. Since then, Qantas has operated only repatriation flights, including from London.
The airline's revelation about international services suggests Australia will not open to visitors for the rest of this year nor the first half of 2021.
It came as Qantas announced a A$2.7bn (£1.48bn) "statutory loss" for the full year ending in June 2020. The chief executive, Alan Joyce, said: "This is clearly not a standard set of results for the Qantas Group.
"It's been shaped by extraordinary events that have made for the worst trading conditions in our 100-year history.
"To put it simply, we're an airline that can't really fly to many places – at least for now.
"Obviously, this result would have been very different without border closures – but they have been an important part of the public health response and we greatly appreciate the government's support.
"The industry will need that support while the closures remain in place."
The airline has made 6,000 staff redundant and will stand down thousands more "for a long time". It is offering them "financial counselling and psychological support".
Qantas lost A$571m (£313m) on hedging its predicted fuel requirements. Yet without the very substantial coronavirus-related exceptional items, the carrier actually made an underlying pre-tax profit of A$124m (£68m) due to a strong first half.
The airline has retired its remaining Boeing 747 earlier than planned. All its Airbus A380 aircraft are in long-term storage.
"These aircraft will be on the ground for years," said Mr Joyce.
He told prospective passengers: "We know there are a lot of travel plans on hold – places you want to go, people you can't wait to see again.
"We'll be ready to take you as soon as borders re-open, with extra safety measures on-board."
Mr Joyce said: "Coming out of this crisis, we'll be the only Australian airline that can fly long haul.
"We want to expand on that when our balance sheet allows, picking up where we left off with Project Sunrise." This is the plan for nonstop services between Europe and the key Australian cities of Sydney and Melbourne.
His airline faces less competition internationally because its biggest local rival, Virgin Australia, is scrapping long-haul flying as it seeks to emerge from administration.
In the full-year results, Qantas warns of a possible "sustained decline in consumer and business demand as part of a broader deterioration of economic conditions".
It also notes the risk of "a diminution of customer satisfaction due to the cancellation and refund policies of the Qantas Group in the context of Covid-19".