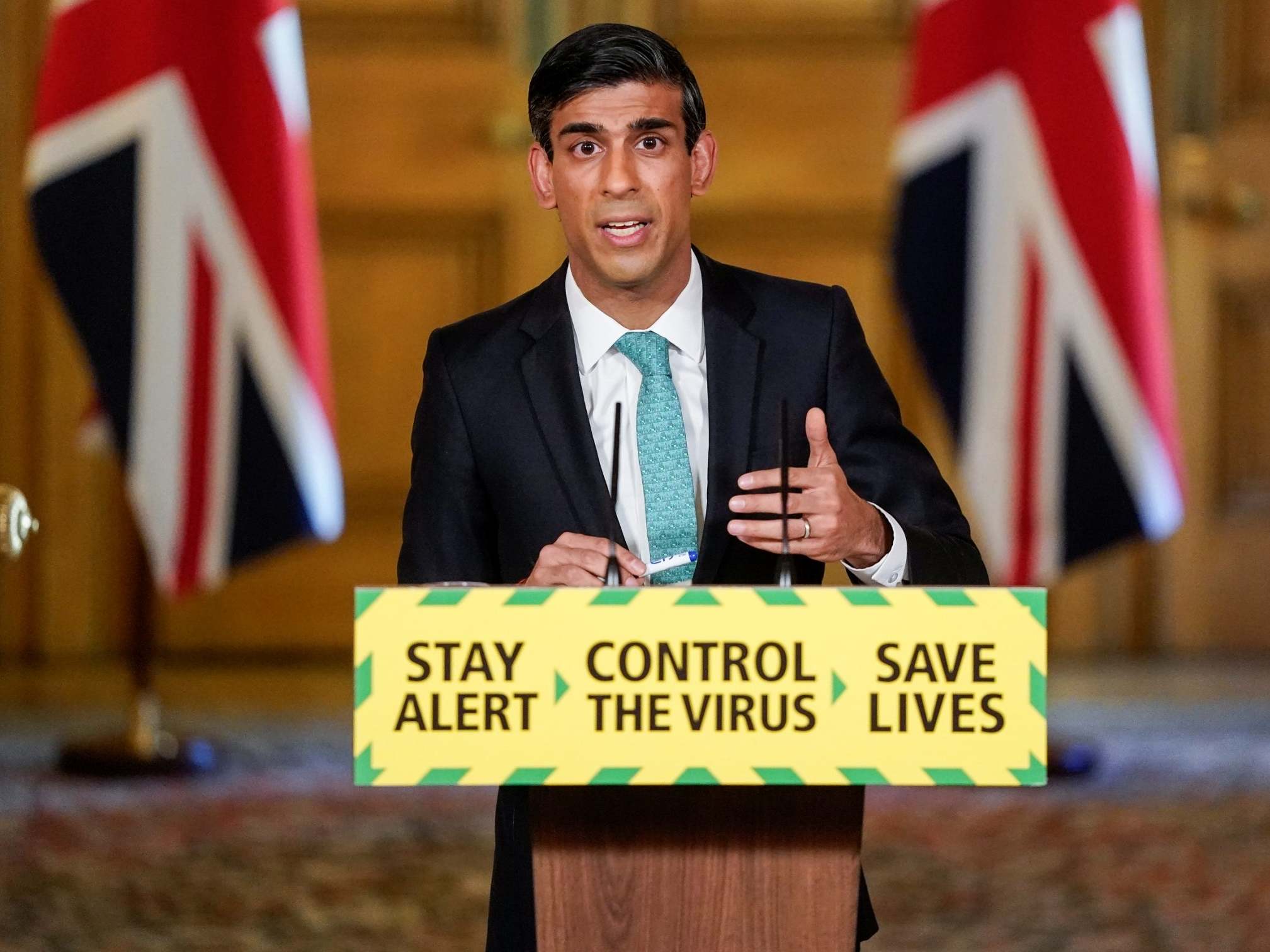 More than one million people have fallen through the gaps of government schemes designed to support them financially during the coronavirus pandemic, MPs have warned.
Freelancers and people who have recently changed job are among those who cannot access any of the schemes, despite ministers' claims that they would do whatever it takes to help people through.
The Treasury Select Committee called on the chancellor, Rishi Sunak, to live up to that promise by extending help to those who have been left out.
Committee chair Mel Stride said the government's interventions had been welcome but the scale and pace of introducing them had resulted in some "hard edges" and critical gaps in provision.
"The committee has identified well over a million people who – through no fault of their own – have lost livelihoods while being locked down and [are] locked out of the main support programmes," he said.
"If it is to be fair and completely fulfil its promise of doing whatever it takes, the government should urgently enact our recommendations to help those who have fallen through the gaps."
Hundreds of thousands of people who were due to start a job after 28 February do not qualify for the furlough scheme, under which the government covers up to 80 per cent of wages. Many found their job offers were withdrawn once the impact of Covid-19 became clearer.
The cut-off date was later extended by three weeks. However, many individuals who had started work before the new date were still ineligible for support because their employer had not submitted the required paperwork to add them to the payroll. The MPs urged ministers to ensure all new starters are eligible.
People who have become self-employed in the past financial year and those whose average annual profits are more than £50,000 cannot claim grants under the self-employment income support scheme (SEISS).
The committee wants the Treasury to extend support to both of these groups as well as freelancers who are paid through PAYE contracts, and directors of limited companies who take a large part of their income in dividends.
Short-term PAYE contracts are commonplace in industries such as television and theatre but people paid in this way cannot be furloughed and are ineligible for the SEISS as they are not technically self-employed.
"This cannot be right," the committee said. MPs recommend that the government should give this group 80 per cent of their average monthly income, up to a total of £2,500 per month.
Providing support for directors of limited companies is trickier, the Treasury has consistently said. People in some industries who are in effect sole traders decide instead to set up as a limited company for a number of reasons, one of which is that the tax rate on dividends is lower than on income.
The Treasury argues that its support schemes are designed to replace income, not dividends which come out of company profits. But groups supporting the self-employed and small businesses counter that this is unfair on people who have chosen to set up in this way.
"There are over 710,000 freelancers who work through limited companies, most of whom are now burning through their savings to get by," said Andy Chamberlain, policy director of the Association of Independent Professionals and the Self-Employed.
"This group in particular is a startling and glaring omission from the government support. There are also hundreds of thousands of people who became self-employed just last year, who, in the early stages of their freelance career, are likely to be in a particularly precarious financial position. The government has left these groups completely out in the cold."
He pointed out that over a million fewer people than expected claimed the SEISS grant and urged the government to reallocate unused funds to help struggling freelancers.
According to campaign group ForgottenPAYE, many more people are ineligible for support than the Treasury Committee's report estimates. ForgottenPAYE is calling for grants of £14,000 for new starters and the newly self-employed to cover living costs between March and September.
"Hardworking taxpayers have already gone homeless, been pushed into debt and poverty, and been forced to turn to food banks in a bid to survive," said a spokesperson for the campaign group.
"The mental health impact on those who have had their pleas for help ignored for over 13 weeks has resulted in a drastic increase in depression and anxiety, with many verging on suicide.
"This is a huge step in the fight for justice for the 1.7 millions freelancers and 3 million-plus taxpayers who have been left with zero income and zero financial support from the government for over 13 weeks during an economic crisis."
A Treasury spokesperson said: "The swift and targeted action we've taken has protected millions of jobs and livelihoods and our interventions have been rightly welcomed by the select committee.
"Our wide-ranging support package is one of the most comprehensive in the world – with generous income support schemes, billions paid in loans and grants, tax deferrals and more than £6.5bn injected into the welfare safety net.
"All our support is targeted to make sure we use public funds responsibly, helping those who need it most as quickly as possible, while minimising fraud risk."