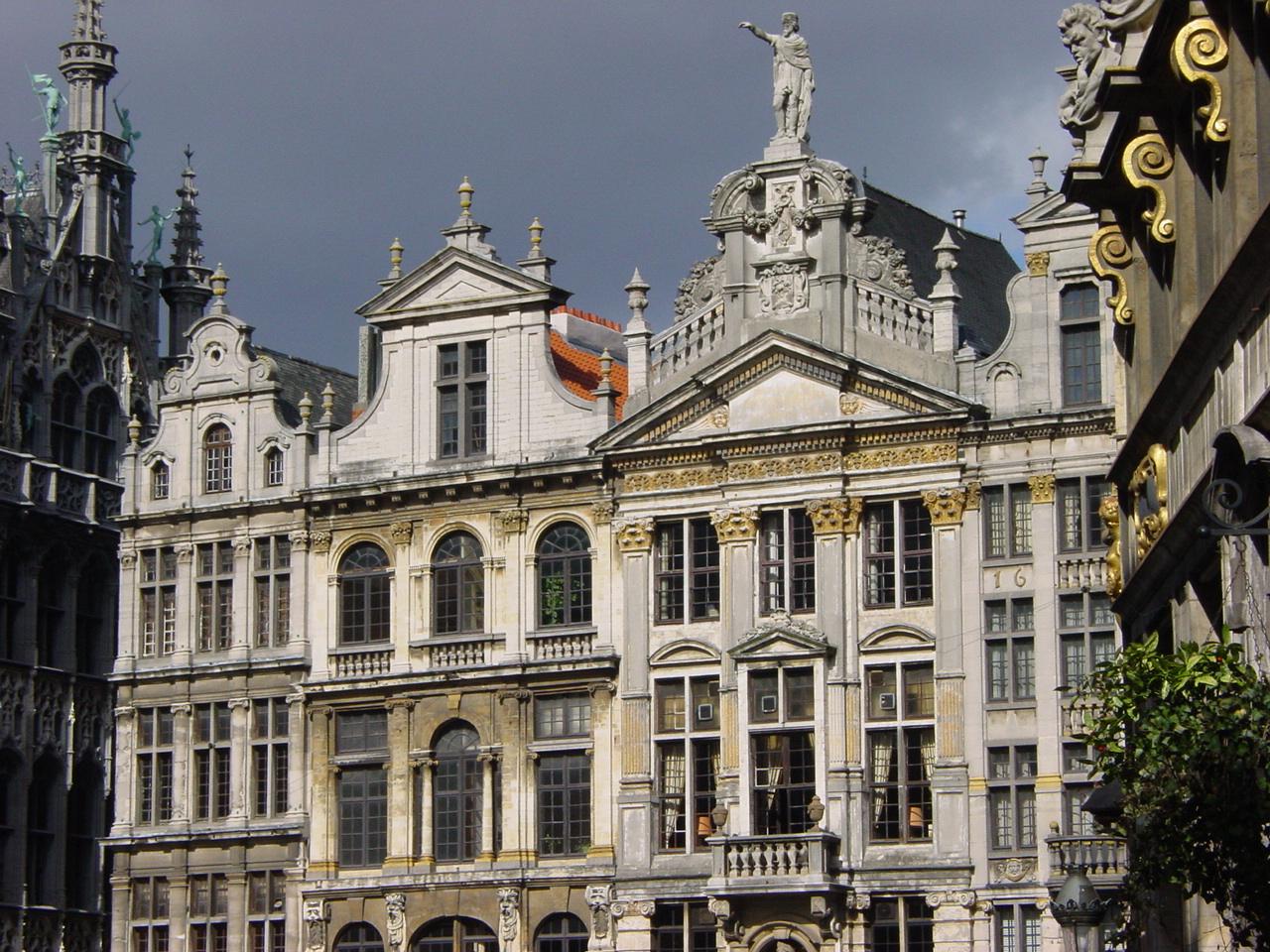 Belgium, Andorra and the Bahamas are the latest countries to be added to the UK government's "no-go" list, following sharp increases in cases of coronavirus in all three nations. These are the key questions and answers.
What has changed – and why?
All three countries have seen sharp increases in cases of coronavirus over the past few weeks.The Joint Biosecurity Centre and Public Health England advised ministers to apply the government's double-lock, intended to dissuade British travellers from venturing to specific destinations with high risk of infection.
Outbound travellers are warned against going to Andorra, the Bahamas and Belgium, while anyone who is currently in any of these countries faces two weeks of self-isolation when they return to the UK.
The timings for the imposition of quarantine differ from one UK nation to another.
The rule has already taken effect in Wales. For travellers arriving in England Scotland, the measure comes into effect at 4am on Saturday. It is not known when Northern Ireland will impose quarantine.
How many travellers will it affect?
Adding Andorra and the Bahamas to the no-go list is unlikely to affect many UK travellers at present. Both are predominantly winter destinations, for skiing and sunshine respectively.
In a normal year, though, 1.8 million British citizens travel to Belgium in all seasons. While many are on business, city breaks in Brussels, Bruges and Antwerp (location for the worst spikes in coronavirus) and beach holidays on the North Sea coast are also popular.
Belgium is also a key international crossroads for travellers from the UK to the Netherlands, Germany and beyond – by both rail and road.
What are the legal implications?
Outbound: anyone who goes to a country against Foreign Office advice risks invalidating their travel insurance. While some in the travel industry claim that cover still applies for incidents unrelated to coronavirus,
Malcolm Tarling of the Association of British Insurers says: "An insurer likely to argue that a breach of a policy term that said the policyholder would not be covered for travel against FCO advice was so material, and went to the heart of the insurance contract, that any claim arising from the visit to that country would be rejected."
While the European Health Insurance Card (Ehic) is still valid for Andorra and Belgium until 31 December 2020, it covers only state treatment, and does not cover cost of any emergency repatriation back to UK on medical grounds.
Inbound: arriving travellers must go direct to their home or to other suitable accommodation (by public transport) if necessary and self-isolate for 14 days, timed from the day following their arrival. They can leave home only for medical assistance, to attend court or a funeral – or to go shopping for essentials if there is no one else who can supply provisions.
Going out to work, exercise, socialise or walk the dog is not permitted.
The penalty for failure to comply is £1,000 (reduced to £480 in Scotland).
I am a key worker. Am I exempt?
Almost certainly not. Most of the exemptions are very narrowly defined and cover either transport professionals or staff travelling from abroad to the UK specifically on government business. Holidays do not count.
Can I shorten quarantine by taking a coronavirus test?
No. The government insists there is no viable alternative to quarantine. But Heathrow airport and others are pushing for a system involving a sequence of tests that could approximately halve the length of self-isolation.
The only way to shorten quarantine is to leave the UK again. If you choose to do this, then you must go direct from your place of isolation to the transport terminal for your outbound journey.
I have a Eurostar booking from London to Brussels. What are my options if I no longer want to go?
You will not get a refund but you can postpone your journey – for free if you do so at least 14 days in advance, though you must pay any increase in fare compared with what your originally paid.
With less than 14 days' notice there is an exchange fee per person and per individual journey in standard class of £30 (£40 in standard premier).
I am travelling on Eurostar from Amsterdam/Rotterdam via Belgium to London. Must I declare my transit and quarantine?
Yes. The government says: "You'll still need to self-isolate if you've visited or made a 'transit stop' in the previous 14 days in any country that is not on the list.
"A 'transit stop' is a stop where passengers can get on or off a coach, ferry, train or plane."
Since the Eurostar trains are open to joining and leaving passengers during its stop in Brussels-Midi, it counts as a transit stop, making quarantine mandatory.
The same applies to anyone changing planes in Brussels.
What about flights?
Past experience suggests British Airways will allow people booked to Brussels to claim a voucher for future travel, while Ryanair will insist normal terms apply assuming the flight goes ahead.
While new bookings until September offer no flight-change fee flexibility, for other bookings the charge is £35 to £95 per flight – plus any difference in fares.
I am driving back from the Netherlands/Germany through Belgium to France for my Channel crossing. Must I quarantine?
If you stop and leave your car while in Belgium, you would certainly count as having visited Belgium and must self-isolate on return to the UK.
If you drive straight through, not stopping to refuel or for any other purpose, you may be exempt. The Department for Transport (DfT) has not explicitly said one way or the other. I am urgently seeking clarification from the DfT.
Should quarantine be required, it will persuade many holidaymakers to go the long way around, avoiding both Belgium and Luxembourg (which has also lost its exemption. This will add many hundreds of miles and hours to the journey.
Where's next?
Who knows? Quarantine is now regarded as the "Martini menace" because the obligation for travellers to self-isolate can be brought in "anytime, any place, anywhere".
Concerns have been mentioned for France, Croatia and Malta. But studying the data from the European Centre for Disease Prevention and Control, it appears neither these nor other Mediterranean nations are on the same alarming trajectory at present.
I would happily set off for those three countries and feel confident that when I came back I would not need to self isolate for two weeks.
What effect will this decision have on the travel industry?
While Belgium is a relatively minor destination for most of the travel business, it is highly significant for Eurostar – which will see business slump.
More widely, the frequent abrupt changes in go/no-go rules are unsettling for travellers to any part of Europe or the wider world. Instead of joyful anticipation, they feel uncertainty and anxiety – especially for those who cannot take the chance of being stuck the wrong side of a sudden quarantine directive.