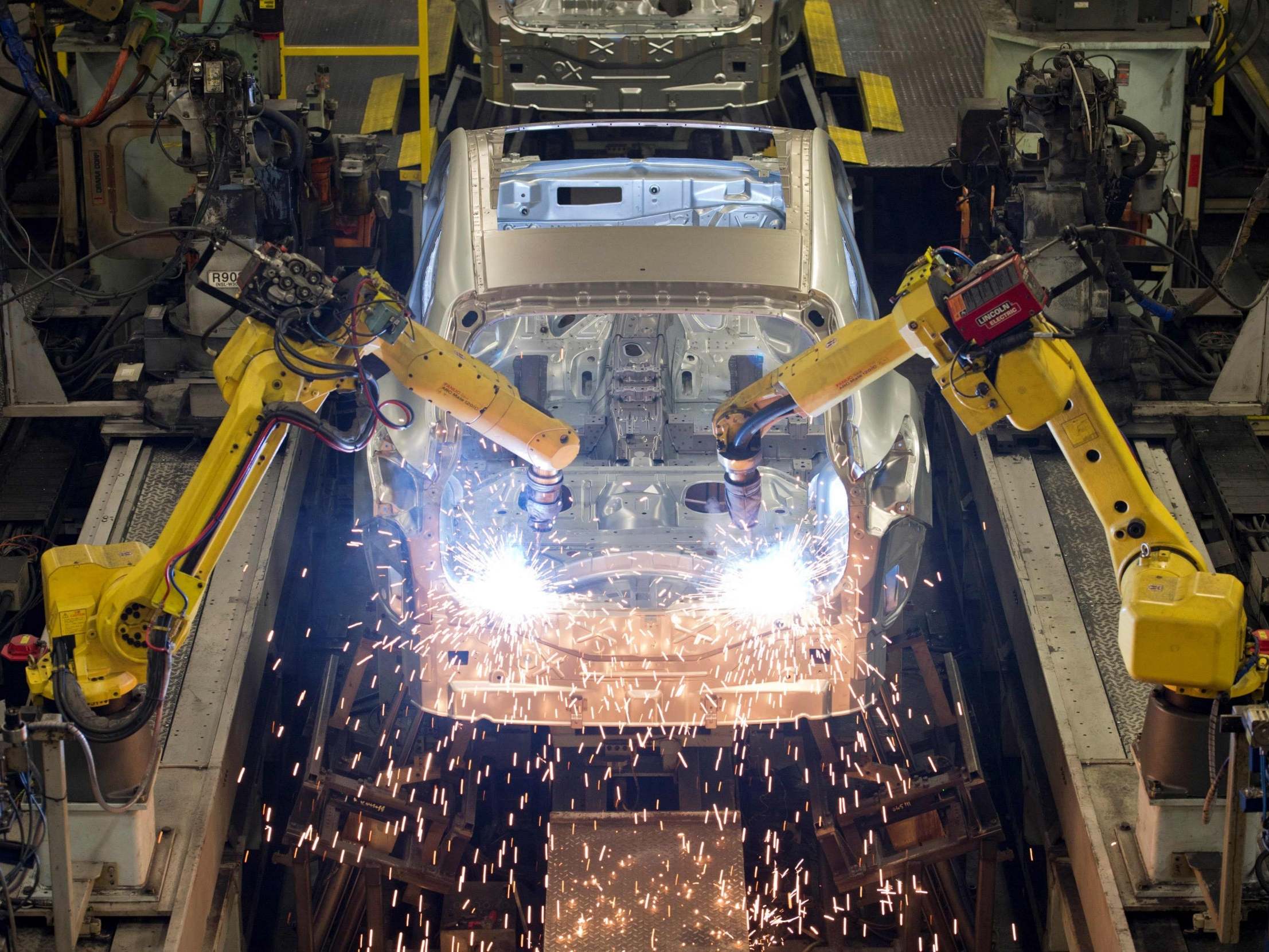 Nissan has warned that its Sunderland factory will be unsustainable if the UK does not secure a trade deal with the EU.
The company's chief operating officer Ashwani Gupta poured cold water on optimistic speculation that the plant, which employs more than 6,000 people, would be protected from job cuts.
Nissan announced last week that it would close a plant in Barcelona with the loss of 2,800 jobs as part of a cost-cutting drive to help deal with plunging demand for vehicles.
No redundancies were announced for the Sunderland plant and a spokesperson said at the time that it remained "an important part of our plans for the European business".
However, Mr Gupta told BBC Radio 4's Today programme on Wednesday that the factory's future was dependent on a deal being struck to preserve tariff-free access to the EU.
Mr Gupta said: "You know we are the number one car maker in the UK and we want to continue. We are committed.
"Having said that, if we are not getting the current tariffs, it's not our intention but the business will not be sustainable.
"That's what everybody has to understand."
There had been reports that Renault, which forms part of an alliance with Nissan and Mitsubishi, would move some of its production from mainland Europe to Sunderland, but Mr Gupta said the decisions was a matter for Renault alone. When pressed on the matter he said that "absolutely no decision has been made".
Trade talks with the EU are ongoing but time is running out before the transition period ends on 31 December. If a deal is not struck by that date, UK government ministers have said that they intend to go ahead with trading on World Trade Organisation terms rather than extending the transition period.
That would mean tariffs on a range of goods including cars. Under tariff plans announced by the government in March, cars imported into the UK will be subject to a 10 per cent duty (about £1,500 for the average new car) which manufacturers including Volkswagen have said would be passed on to consumers.
Car parts imported into the country will not be subject to any tariffs under the plans. That would offer some help to companies that make and sell a lot of cars in the UK but would need to be balanced against the increased cost of selling into the EU. The majority of cars made in the UK are exported, with the EU currently accounting for half of those sales.
If no trade deal is reached, cars made in the UK and exported to the EU would be subject to a 10 per cent tariff.
Ford said at the time that the planned tariff regime would "deal a devastating blow to much of the complex and integrated automotive industry, and would damage the competitiveness of Ford's engine manufacturing in the UK".
Nissan's Sunderland plant is a major employer in the northeast of England and supports thousands more jobs through its supply chains.
The factory – considered to be among the most advanced car production lines in Europe – has been at the centre of a row over Brexit since former Nissan boss Carlos Ghosn warned back in 2016 that its future could not be guaranteed because of tariffs that might be imposed.
Theresa May's government offered assurances to Nissan in order to keep the plant open but repeatedly refused to publish details of what promises were made. It was later revealed that the sweeteners included up to £80m of support for skills, training, research and development and training – as long as Nissan built its new Qashqai and X-Trail models in Britain. The company eventually decided to build the X-Trail in Japan.
Despite concerns over the uncertainty of Britain's trading relationship with the EU, Nissan said in March that it would go ahead with a £400m investment at the Sunderland site. Less than two weeks later, production was suspended after coronavirus prompted a drop in demand and caused difficulty importing parts from Japan.
Last week, Nissan reported its annual global sales had fallen 6.9 per cent. Europe was hit hardest with a drop of 19.1 per cent.
The company reported an annual operating loss of 40 billion yen (£300m) for the year to 31 March, its worst performance since the tail end of the financial crisis in 2008-09.
It sold 4.8 million vehicles during the period, down 13 per cent on last year, allowing Honda to take its position as Japan's second biggest car manufacturer behind world-leader Toyota.