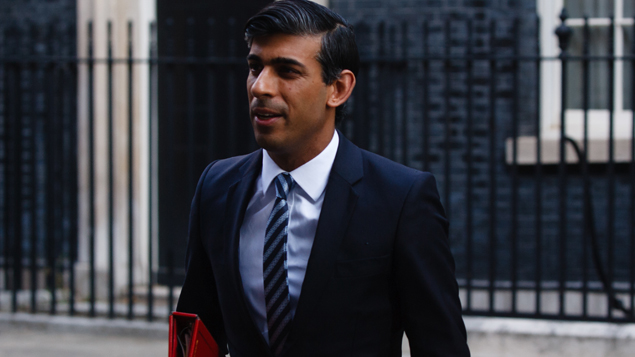 David Cliff/NurPhoto/PA Images
Chancellor Rishi Sunak will today announce his plans for protecting jobs after the furlough scheme closes at the end of October.
The new scheme is widely speculated to be similar to Germany's Kurzarbeit ('short-time work') system, in which the German government pays at least 60% of wages for the time an employee has no work, while their employer covers their usual rate for the hours they are working. A similar wage top-up scheme is also operating in France.
Sunak has come under increasing pressure to extend job protection measures when the furlough scheme ends on 31 October – particularly in light of the new restrictions introduced earlier this week.
He is due to appear in the House of Commons at around 11:45 today, when he will outline a Winter Economy Plan.
The announcement will take the place of the Autumn Budget this year, which has been scrapped because HM Treasury felt it was "not the right time to outline long-term plans".
On Wednesday, Labour leader Sir Keir Starmer warned there could be a "wave of job losses this winter" if the government did not provide the right economic support. Bodies including the TUC, MakeUK and Unite have also highlighted the devastating effect the withdrawal of support could have on jobs.
Bank of England governor Andrew Bailey has also added his voice to the call to "stop and rethink" the furlough scheme.
Paul Johnson, director of the Institute for Fiscal Studies, said he expected a "big rise" in unemployment when the existing furlough scheme closes.
"We've already seen something like a reduction of nearly three quarters of a million… in terms of the number of people on payroll and then we've got at least another two million or so on furlough not working," he told the BBC's Today programme.
"Some of those will likely be supported by this new scheme but not all of them and that implies, I suspect, by the end of the year that we will have something like… two million fewer than we had at the beginning of the year, although oddly that doesn't seem to be translating at the moment into the official unemployment figures."
Genevieve Morris, head of corporate tax at advisory firm Blick Rothenberg, said: "The chancellor has an extremely difficult job ahead of him; needing to balance the rising risk of unemployment, while also balancing the books. However, having gone so far already in his quest to preserve jobs it would be a shame to see the billions already spent are wasted with no fresh targeted measures of support."
HR Director opportunities on Personnel Today