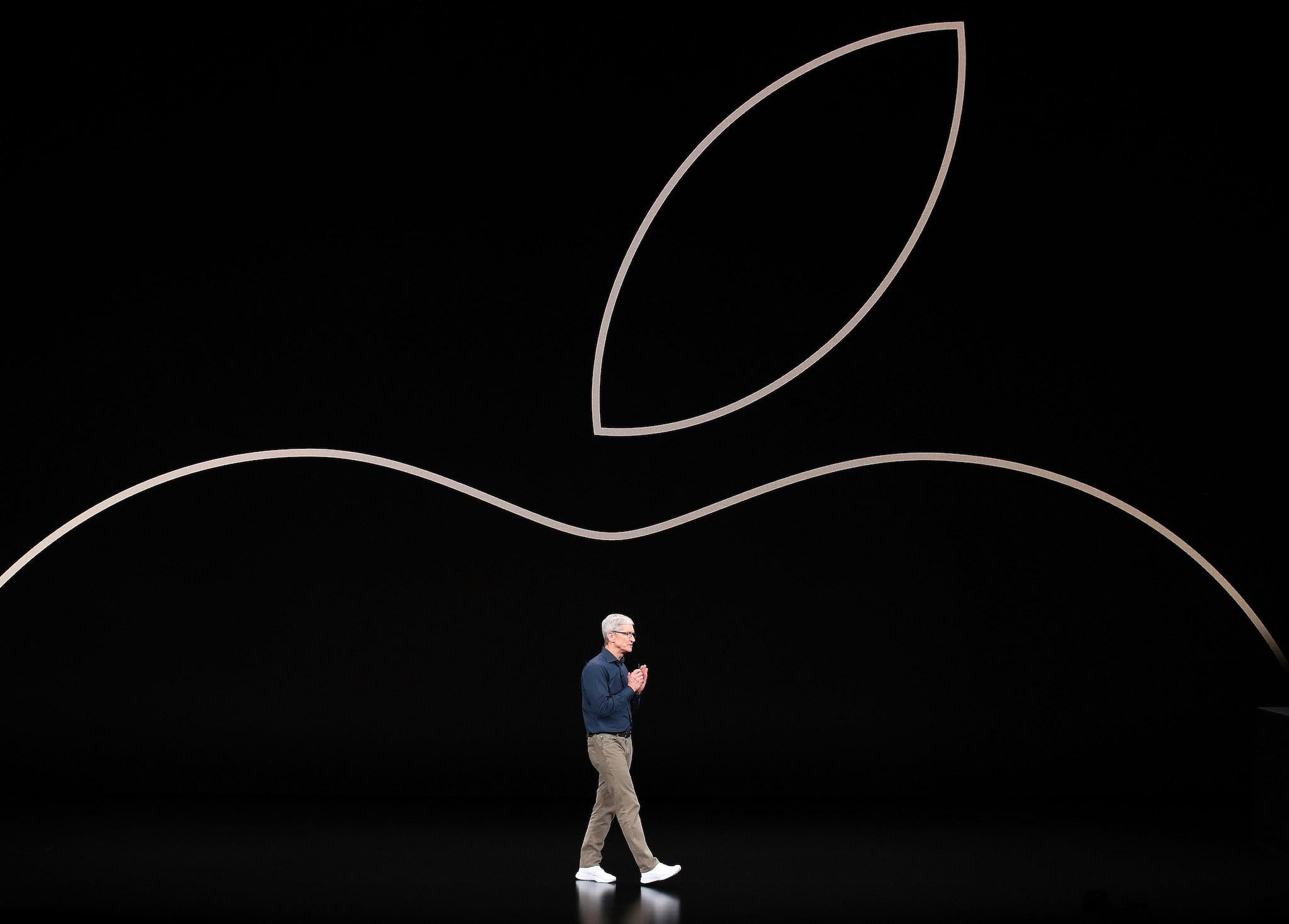 Apple says that most of the money being "facilitated" by its App Store does not go through the company, as it unveiled new research into the scale of the digital economy.
The App Store helped facilitate some $519 billion in billings and sales last year, new analysis showed.
Most of that money did not go through App Store purchases or in-app payments, it said, but rather simply relied on software for Apple's platforms to make goods and services available.
In its announcements about the App Store in the past, Apple has focused primarily on the amount of money it has paid to developers directly, through sales of apps and in-app purchases on its platforms. But the new report attempts to highlight the broader impact on the economy that its digital store has, by giving an account of how many sales are "facilitated" through those apps more broadly.
The new announcement comes amid questions over the scale of app stores run by Apple, Google and other companies. Last week, Axios reported that US antitrust investigators asked Apple whether chief executive Tim Cook would give testimony as part of a probe into competition among tech companies.
Apple and Mr Cook have repeatedly said that they welcome the scrutiny of the App Store that has come with increased questions over whether it offers a fair playing field to the apps and companies that rely on it to reach customers.
Some companies have argued that they are unfairly treated on the App Store, where any payments made are subject to a 30 per cent cut from Apple. That has led some of the biggest firms to opt out of offering in-app purchases entirely, with Netflix and Amazon's apps directing their customers to their websites if they want to subscribe or purchase, for instance.
Apple's new research showed that such purchases – those made outside of the App Store system, but which were facilitated by apps downloaded from within it – made up the vast majority of the sales that are "facilitated" by the App Store.
More than 85 per cent of the $519 billion total facilitated by the App Store goes entirely to third-party developers and businesses, it said.
It pointed to examples such as companies that sell physical goods and services,which together represent the largest share of the total at $413 billion.
Those included retail shops such as ASOS or Etsy, which make apps that allow customers to buy clothes over the internet, and made up $268 billion of the total. Other kinds of commerce apps made up the rest of those physical goods and services, such as transport apps, ride-hailing apps such as Uber and Lyft, and food delivery apps like Just Eat.
Away from those physical apps, other digital services such as music and video streaming services which in total represented $61 billion. It is in that area that many companies have opted out of payments through the App Store entirely, with major Apple competitors such as Spotify and Netflix instead choosing to make their customers sign up outside of their apps and then use that log-in on their Apple devices.
Those companies have argued that Apple's own services – which include TV and music streaming services that are direct competitors – are able to gain an unfair advantage because they can be favoured by Apple and do not have to lose any cut taken in purchases through the App Store.
Apple also offers the only way of getting new apps onto its iPhones and other hardware, since there is no way to download or install software from other platforms. Apps that sell other apps are banned.
Away from physical goods and services and digital subscriptions, advertising made up most of the rest of the total, with marketing being shown on games as well as free apps such as Twitter and Pinterest, alongside those that show apps but also offer subscriptions, like the MLB's app.
China represented almost half of that $519 billion figure, Apple said, with $246 billion of the total. That is in part because of the country's more developed mobile commerce ecosystem, Apple said, with a variety of services available through a host of apps that operate outside of Apple's payment systems.
The US made up $138 billion, Europe represented $51 billion, Japan accounted for $37 billion and the remaining $47 billion came from the rest of the world.
The study was commissioned by Apple but carried out by independent economic consulting firm the Analysis Group.
The report only looked at data from 2019, meaning that it did not reflect the changes that have come about as the result of the coronavirus pandemic and the resulting lockdowns.
Since then, the company has seen a rise in apps like social, education and business chat tools, as well as food and grocery apps. At the same time, apps that have faced restrictions or require in-person interactions have dropped off, Apple said.
Apple's announcement came just days before its Worldwide Developers Conference, which it uses to highlight the work of those who make apps for its platforms. This year, that will take place entirely online, and the virtual event is rumoured to bring major changes to Apple's products.