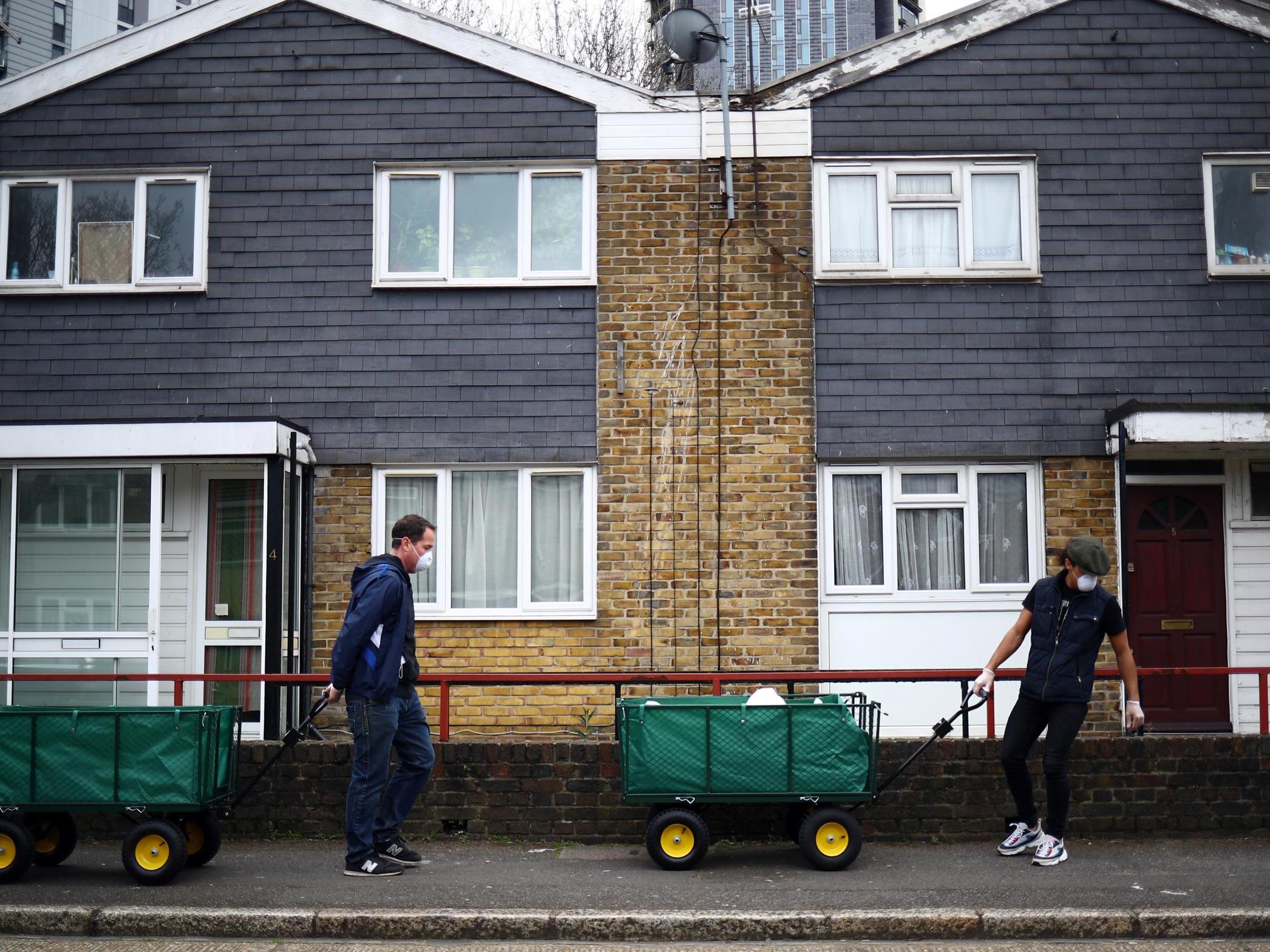 An estimated 12.5 million people in the UK have suffered from a loss of income during the coronavirus crisis, according to the latest government figures.
The overwhelming impact of the lockdown on household finances was revealed in the latest survey by the Office for National Statistics (ONS).
The ONS survey showed growing pessimism over the state of the economy. Expectations for the economic health of the UK in the year ahead plummeted to levels not seen since 2008.
The report also appears to bear out recent figures showing a huge rise in unemployment and number of benefit claimants.
Nearly two-thirds – 64.8 per cent – of employees said their work was being affected by Covid-19 in some way during a four-day snapshot survey taken in late May. The proportion is up from 47.7 per cent earlier in May.
The ONS's latest personal and economic well-being survey found people's levels of happiness and anxiety have improved since the beginning of lockdown.
However, expectations for the general economic situation fell further in May to negative 51.5 – a lower rating than any seen during the depths of the financial crisis in 2008 and 2009.
Nearly one in four people (24.6 per cent) thinks it may take more than a year for their life to get back to normal – or that it may never happen at all. The longer the pandemic has continued, the longer people think it will take for normality to return, according to the ONS.
There are also worrying signs of growing inequality, as the survey shows a rise in the number people on low incomes reporting a financial hit since the lockdown began.
Some 26 per cent of people on an annual income between £10,000 and £20,000 said they had suffered a drop in income last month – an increase of 15 per cent from April.
By contrast, there was some improvement in the finances of higher-income individuals. For those with total annual income of £40,000 or higher, only 3.2 per cent suffering financially in May, compared with 13.4 per cent in April.
Parents were twice as likely to report reduced income or to have been furloughed compared with adults without children – and over 20 per cent of them found childcare needs were impacting on their ability to work.
Some measures, such as furloughing and mortgage relief, as well as increased community support may have helped to stabilise anxiety levels, the report said.
But people's assessments of their life satisfaction and the feeling that what they do is worthwhile have continued to fall since 20 March – and are at much lower levels than before the pandemic, the report said.