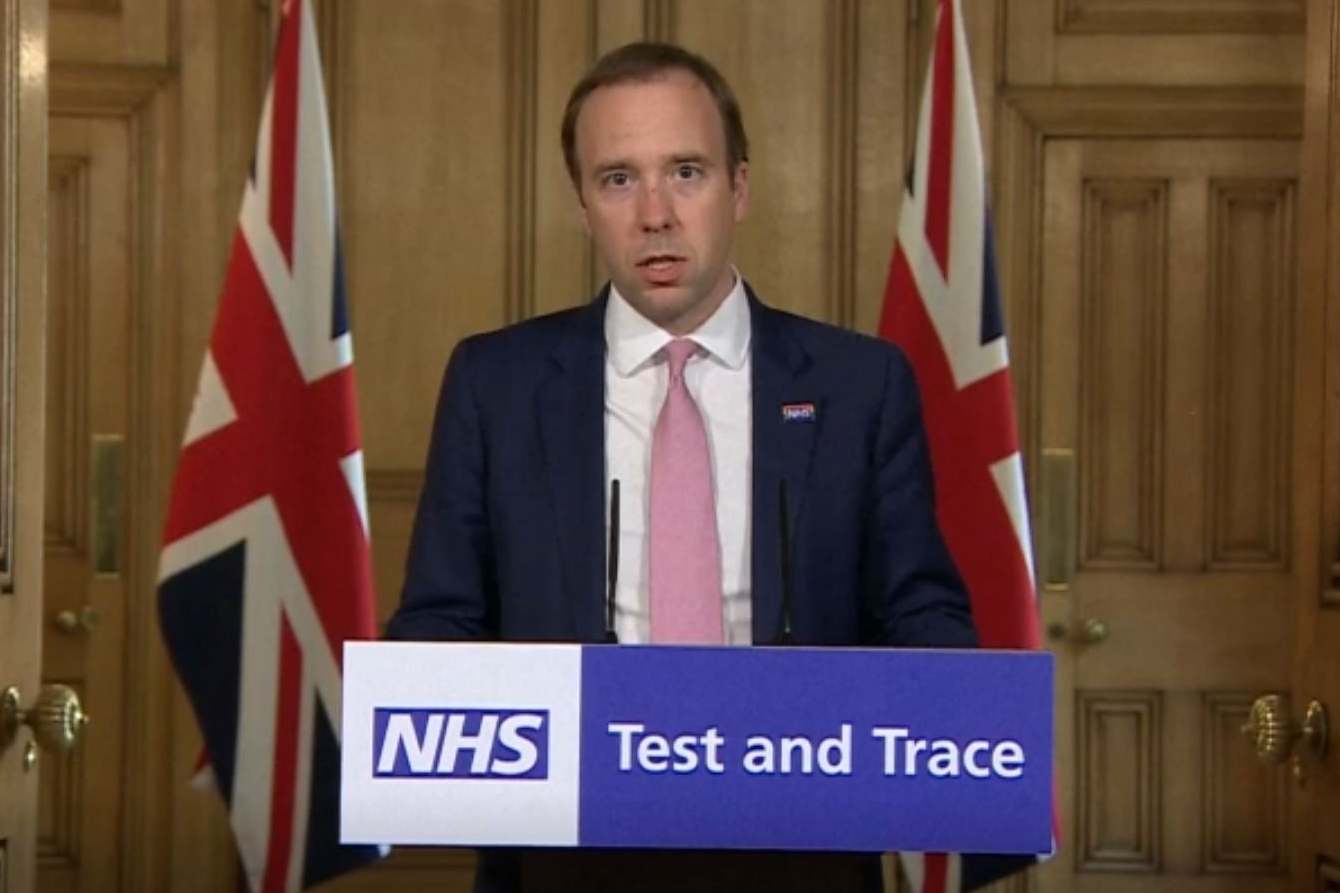 Matt Hancock has doubled down on his assertion that summer is essentially cancelled this year by announcing he will not travel abroad.
The health secretary told the BBC's Today programme: "I was already going to not leave the UK this summer, I'd already made that decision.
"But I think you know everybody is doing their level best to try to get the country back on her feet."
On ITV's This Morning on 12 May, Phillip Schofield asked the health secretary, Matt Hancock, if summer was essentially cancelled.
"I think that's likely to be the case, yes. We haven't made a final decision on that yet.
"We will and seek to reopen some hospitality from early July if we keep successfully reducing the spread of this virus.
"But social distancing of some kind is going to continue and I think the conclusion from that is that it is unlikely that lavish international holidays are going to be possible for this summer.
"I just think that's it a reality of life."
When asked on Today by Nick Robinson if foreign holidays might be possible for British travellers this summer, Mr Hancock said: "We have made some good progress since I was asked that question, and I think the answer is let's see where we get to.
"This isn't easy. We're doing the very best we can."
Later, though, Mr Hancock rowed back on his comments, in response to the news of 4,500 job losses at easyJet.
On ITV's This Morning Eamonn Holmes asked Mr Hancock if the government would be re-thinking its plans on quarantine in the light of Britain's biggest budget airline cutting 30 per cent of its staff.
The home secretary, Priti Patel, has announced that from 8 June, almost all arrivals at UK airports, ferry ports and international rail terminals will be required to self-isolate at home, out of direct contact with family and friends, for two weeks.
Quarantine has effectively stopped all forward bookings for the summer and is blocking airline re-start plans.
The health secretary said: "We have been looking very carefully at [quarantine].
"My heart goes out to those working in airlines for whom this has just been an absolutely enormous impact.
"I am a little more optimistic than I was about being able to get some foreign travel back up. So that is one of the things that has gone a bit better than expected.
"We'll keep that under review, that's the next thing I'm going to do
"We'll try to do everything we can to allow the relaxation of freedoms, but we'll only do that when it is safe to do so."
When asked by co-presenter Ruth Langsford if it was out of the question for people to have a July foreign holiday this year, Mr Hancock said: "I absolutely wouldn't rule it out.
"I definitely wouldn't say no and I know how important it is for so many people."
His remarks appear to confirm the growing expectation that the UK's quarantine plan will turn out to be a "three-week wonder", with a range of bilateral deals with individual countries allowing the government to maintain the pretence of quarantine while effectively removing it.
Separately, a cross-party group of 40 MPs has urged the government to drop its plans for mandatory quarantine for travellers to the UK.
But the Future of Aviation group of MPs argues that quarantine will damage the already deeply wounded travel industry still further.
They include seven former Tory ministers, one of whom is the ex-transport secretary, Chris Grayling.