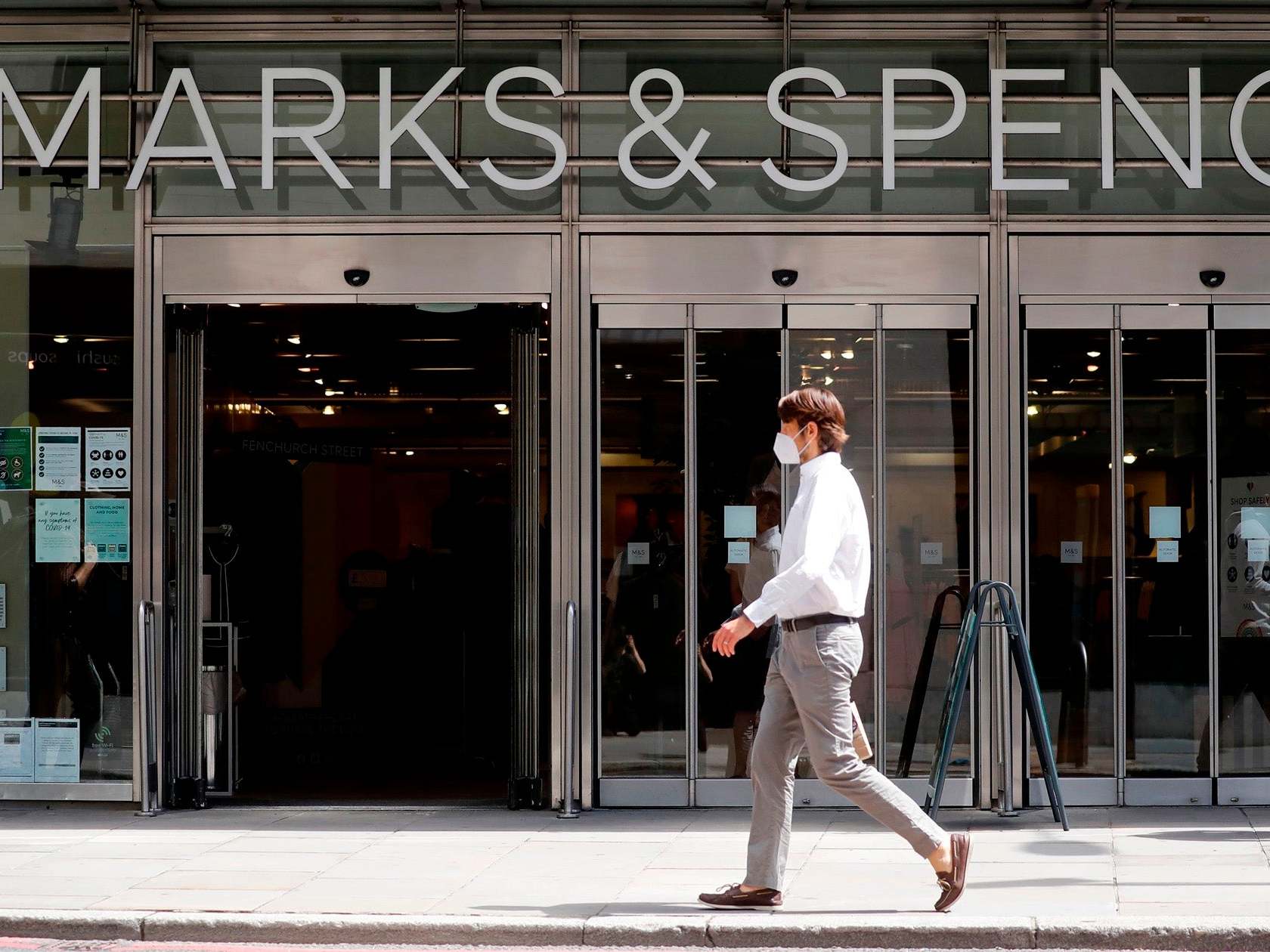 Marks & Spencer has said it is to cut 7,000 jobs in the next three months due to the impact of the coronavirus crisis.
The high street chain said cuts will hit workers at stores across the UK, as well as in regional management and at its central support centre.
Sales at the company's clothes and homewares division have fallen sharply after being hit by the slump in retail spending during the pandemic.
In the two month period since shops re-opened as lockdown measures eased, total sales have been down 29.9 per cent, the company said.
The FTSE 250 firm said it hoped a large proportion of the cuts would come as voluntary redundancies or early retirements.
Chief executive Steve Rowe said: "In May we outlined our plans to learn from the crisis, accelerate our transformation and deliver a stronger, more agile business in a world in which some customer habits were changed forever. Three months on and our Never the Same Again programme is progressing; albeit the outlook is uncertain and we remain cautious.
"As part of our Never The Same Again programme to embed the positive changes in ways of working through the crisis, we are today announcing proposals to further streamline store operations and management structures. These proposals are an important step in becoming a leaner, faster business set up to serve changing customer needs and we are committed to supporting colleagues through this time."
More follows…