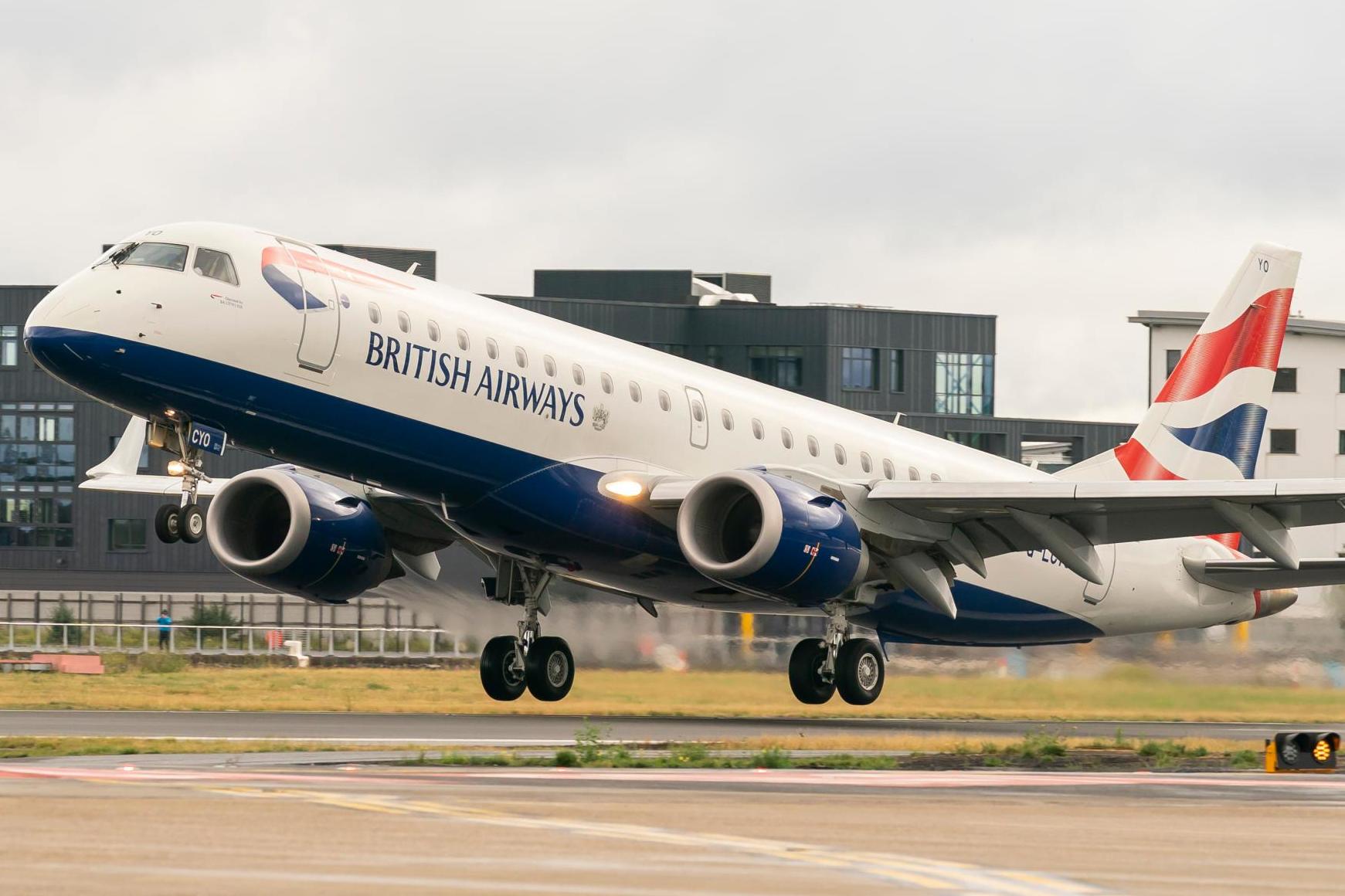 The east London airport that normally focuses on business flights has launched a range of summer-sun departures.
International flights from London City airport, which ended as a result of the coronavirus pandemic 15 weeks ago, have resumed with British Airways departures to Spain and Italy.
The first day of operations saw planes to Palma, Ibiza, Malaga and Florence taking off with few empty seats. They are operated by BA's CityFlyer subsidiary.
The resumption from the Docklands airport coincided with the ending of the quarantine requirement for passengers from key European nations to the UK – though not from Portugal or, for Scottish travellers, from Spain.
In a survey of nearly 5,000 London City passengers, conducted in June, 79 per cent of respondents said they were likely to travel when safe to do so.
The airport's chief commercial officer, Richard Hill, told The Independent: "London City is known as a business airport, but it's worth noting that last year roughly half our customers were travelling on leisure.
"Now that we've opened up in July, our first flights are to holiday destinations, but we are introducing our traditional London City routes such as Amsterdam, Dublin and Luxembourg over the coming weeks."

BA CityFlyer is also launching flights to Bergerac and Nice in France and the Spanish island of Menorca. Departures to Faro on the Portuguese Algarve are also planned, even though Portugal is not among the "no-quarantine" countries.