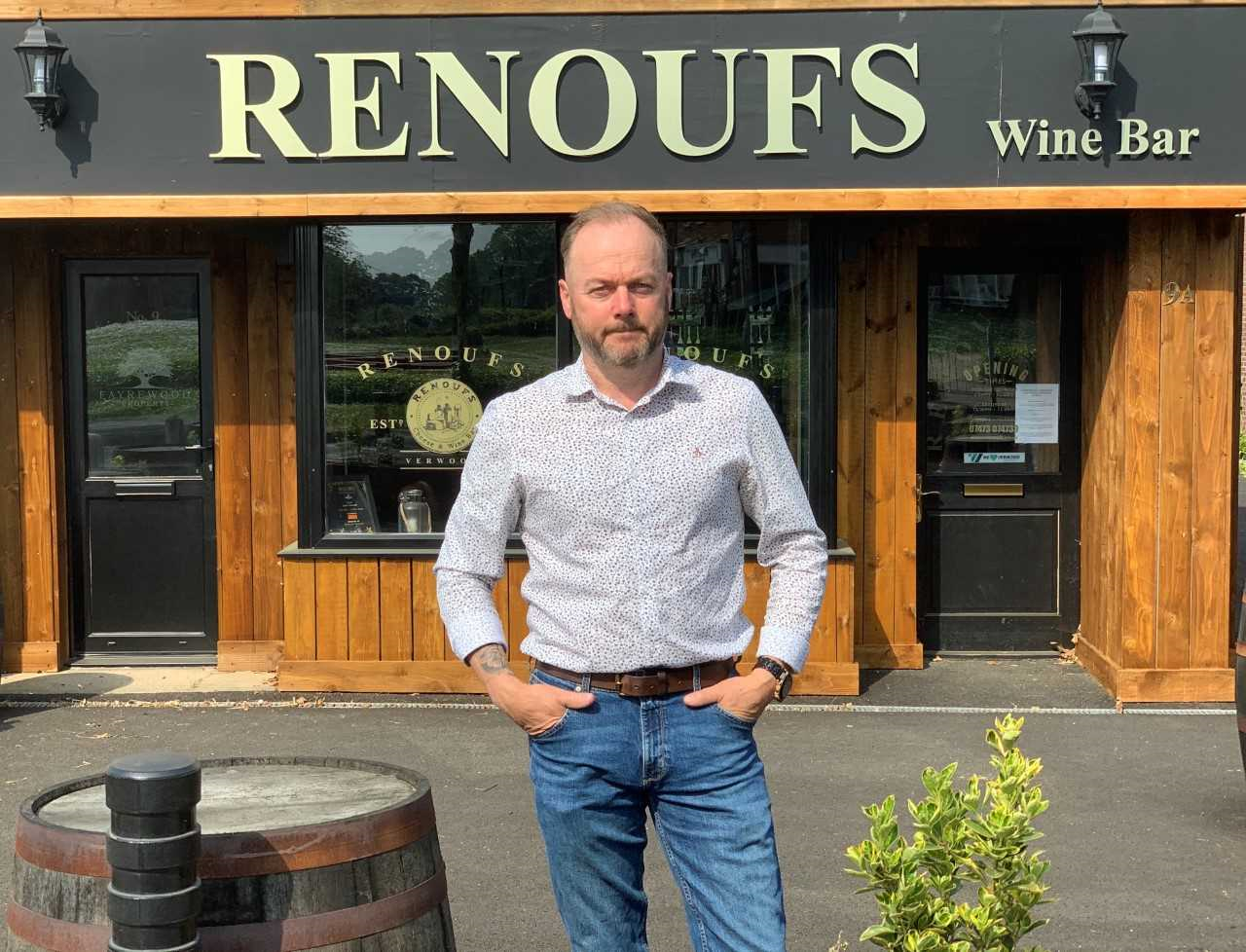 Pub and restaurant owners who face losing their livelihoods have joined forces to take legal action against insurers who are refusing to pay out for losses related to the coronavirus lockdown.
They say insurers are using unfair means to get out of paying claims, and that thousands of hospitality businesses are at risk of disappearing because of it.
"Coronavirus isn't covered, because there's been no outbreak on my premises" says Chris Morgan, owner of the Admiral Benbow, a historic pub in Penzance. "But If I'd had a case of Ebola in my pub, God forbid, I would have been covered. If I closed down because the whole of Cornwall outside my pub caught Ebola, I'd get nothing. It's ridiculous."
That's just one of the seemingly nonsensical clauses that he and other publicans are angry about. He pays £4,500 a year for a policy to cover business interruption due to infectious diseases, among other eventualities, but his policy does not cover him when he needs it most.
Morgan changed his insurer in February specifically because he wanted a policy that covered him for business interruption. He called his insurer after Boris Johnson announced last month that pubs would have to close, with no date set for re-opening.
"Surely I'm covered, I said. I've been shut down through no fault of my own."
But he was told he wasn't — only certain named diseases were included in the policy.
"I pointed out to them that the policy document was printed at the end of February and this virus was only announced to the world at the beginning of January," he said. "I was told: 'I'm sorry, that's just the way it is'."
The consequences could be catastrophic, for Morgan and thousands of others in a similar position. Located right at the Western-most tip of Cornwall in Penzance, business is highly seasonal. Covid-19 hit right at the start of the five months of the year where the Admiral Benbow — like many hospitality businesses — makes almost all of its profits.
Britain's hospitality industry will likely be among the last parts of the economy to re-open, and many pubs fear they may have to close their doors to customers for good, such has been the devastating financial blow of Covid-19.
Most bars and pubs have insurance to cover them for an unexpected shutdown, or "business interruption" as its usually referred to in policy documents. Some policies even specifically cover an enforced closure by authorities, or closure due to disease, yet clauses in the small print mean insurers have so far paid out few claims.
"I wanted to be covered so that if I was shut for a few months it wouldn't completely cripple the business," says Morgan, who had recently seen a hotel nearby forced to close after a fire. "That's why I chose this policy.
"I own the building, the business, I live upstairs. All of my eggs are in this pub. If I lose this I lose my savings, my house, everything."
Now, a top law firm is offering publicans a potential lifeline. Mishcon De Reya has said it will look at hospitality businesses' insurance policies for free and, where a group of them have a reasonable claim for a payout against a particular insurer, it will take action.
Without this group approach, pubs and restaurants simply could not afford to mount a legal challenge against a large insurer.
Sonia Campbell, partner and head of the insurance disputes practice at Mishcon de Reya, said hospitality businesses desperately need to mitigate their losses caused by the government-enforced closure.
"In times of crisis they expect their insurance to respond. Yet I am hearing time and time again that insurers are either stone-walling, unfairly limiting or simply point-blank refusing to pay out under business interruption policies."
This could be open to legal challenge, Ms Campbell said. "There may well be some light at the end of this industry's very dark tunnel."
The Hospitality Insurance Group Action (HIGA) is open to all hotels, restaurants, hotels and bars who believe they should be able to claim on their insurance policy.
Dan Fox, managing director of Craft Locals, which runs three pubs in North London, says he has so far been met with "radio silence" from his insurer.
Government grants and the furlough scheme, which covers some staff costs, have helped but the financial burden is still heavy.
"We still have overheads to pay, landlords are still issuing us invoices for rent, yet our sales have been reduced to zero," he said.
"We have a responsibility to our 56 employees and our communities to make it through this crisis. Removing some of the financial stress and liabilities that we thought were covered by our insurance would be a good starting point."
For some businesses, the problem is not that their claim has been turned down but that their insurer has simply ignored their correspondence.
Trevor Ayling, owner of Renoufs Cheese and Wine Bars based in Dorset and Hampshire, says he has been ignored by his insurance company China Taiping for more than a month.
"They just haven't even acknowledged our claims. This has been going on for weeks now and we've emailed, our brokers have contacted them and to hear nothing is even worse than getting a response that is negative."
China Taipeng declined to comment when contacted by The Independent.
Even with government help through grants and tax reliefs, Renoufs needs up to £20,000 to cover overheads while its five locations are closed.
"I don't want to close down. I've put blood and sweat into this business for the last six years, it's the last thing I want to do. If the insurance companies play ball it just takes off a bit of that extra pressure."
As pressure mounts on hoteliers and restaurateurs, it is also starting to build on the insurance industry. The City watchdog wrote to chief executives earlier this month warning them that in many cases it was clear that they had an obligation to pay out and that they should do so promptly to avoid causing further financial distress for struggling businesses.
For their part, insurers have said most business interruption policies are intended to cover things like physical damage and, in any case, the industry cannot possibly shoulder the unprecedented costs of a global pandemic which must be borne by us all. Underwriters say they will never be able to cover the losses of future outbreaks on this scale and that governments must step in.
Such discussions are beyond the time horizons of most pub, restaurant and hotel operators, who for now are focused on immediate survival. They just want their insurers to pay for what they believe their policies should cover them for.