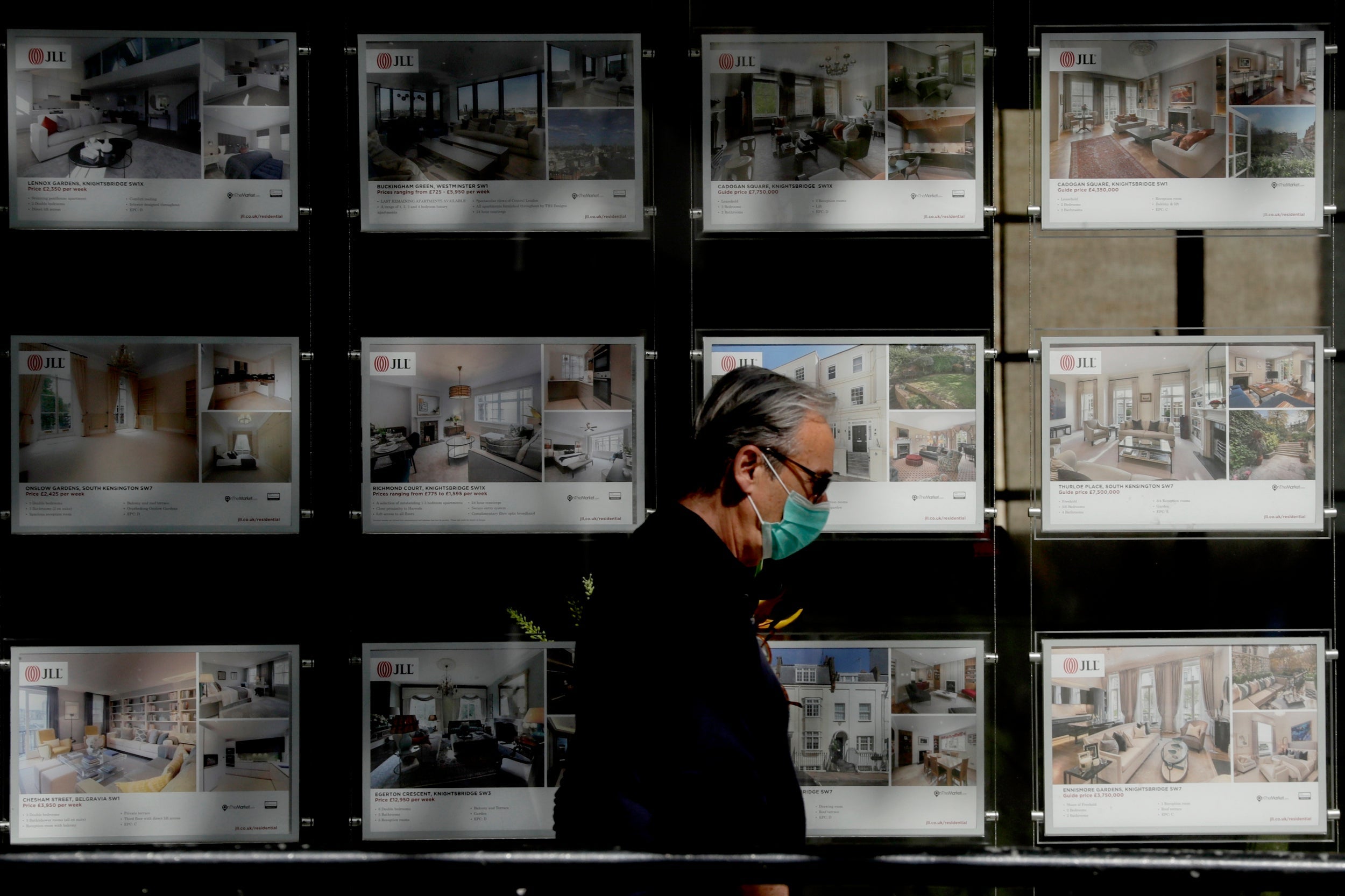 UK house prices fell at the sharpest monthly rate since February 2009, after £4,000 was wiped off the average cost of a home in May, according to Nationwide.
Transaction numbers plunged 53 per cent after the government shut down much of the property market to help slow the spread of coronavirus.
Annual price growth more than halved from 3.7 per cent to 1.8 per cent, taking the average cost of a UK home to £218,902.
The building society cautioned that forecasting how prices will move once the effects of the pandemic begin to recede is difficult. Fewer transactions means less data on which to base any estimates, while the wider political and economic context remains also highly uncertain.
Housing minister Robert Jenrick announced earlier this month that all property transactions could go ahead. Estate agents are forecasting more sales as pent-up demand works its way through the system but the medium-term outlook is less clear.
Coronavirus has put off around 12 per cent of the population from moving, according to a recent survey by Nationwide, though most respondents said they would temporarily pause their plans rather than cancelling them altogether.
Would-be buyers are now looking to wait around six months on average to assess whether or not to buy or sell a home, the poll found.
On the other hand, more people are reconsidering their housing needs as a result of the virus. Around 15 per cent of people said the pandemic had made them consider moving home while some 45 per cent said they are now more aware of the importance of a garden.
A similar proportion have reevaluated the need for more space or to make better use of the space they already have.
Overall, more than one in five people said they had changed their view on what is important about a home as a result of the coronavirus pandemic.
"The medium-term outlook for the housing market remains highly uncertain, where much will depend on the performance of the wider economy," said Nationwide's chief economist Robert Gardner.
He added: "We have already seen a sharp economic contraction as a result of the necessary measures adopted to suppress the spread of the virus. Indeed, the 5.9 per cent decline in UK economic activity recorded in March was only a little less than the decline recorded over the entire financial crisis."
"However, the raft of policies adopted to support the economy, including to protect businesses and jobs, to support peoples' incomes and keep borrowing costs down, should set the stage for a rebound once the shock passes, and help limit long-term damage to the economy.
Those policies should in turn help to support the housing market, Mr Gardner said.
Separate data released on Tuesday by the Bank of England showed that mortgage approvals fell 80 per cent between February and April to 15,800 – the lowest monthly number since comparable records began in 1993.