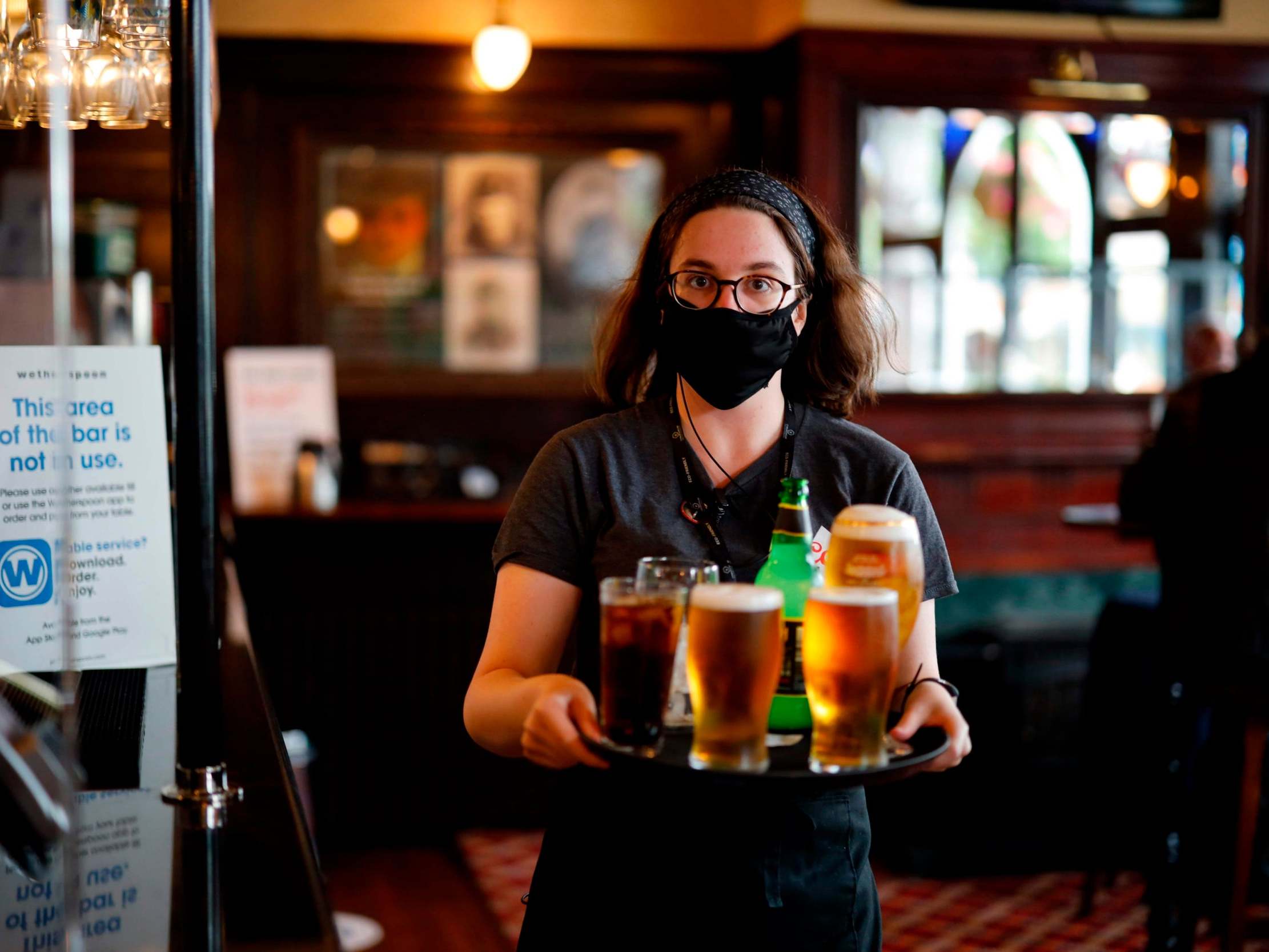 Pub group JD Wetherspoon has warned its business will be pushed into an annual loss due to the coronavirus pandemic, and predicted that the boost provided by the government's eat out to help out scheme will dwindle when it ends on 31 August.
The company, founded by Tim Martin, said sales had risen in the past month thanks to extra outdoor seating and the subsidised meal scheme, but were still significantly lower compared to the same period last year.
Bosses at the pub chain have urged Rishi Sunak, the chancellor, to maintain a lower value-added tax (VAT) rate for meals.
"Sales have gradually improved, with a rapid acceleration recently, largely due to subsidised food, coffee and soft drinks in the early part of the week," said bosses in a statement.
"The company nonetheless expects a period of more subdued sales once the scheme for subsidised early-week meals and drinks ends."
The government scheme, which offers diners 50 per cent off meals up to £10, is due to end on 31 August.
Wetherspoon, which has opened 844 of its 873 pubs, said like-for-like bar and food sales fell 16.9 per cent for the 44 days to 16 August.
Mr Martin added that the group expected to make an annual loss, both before and after exceptional items related to Covid-19, for the year ended on 26 July, and "proposes to enter discussions with its lenders regarding waivers for the current financial year, in due course".
According to the Financial Times, Wetherspoon had won loan covenant waivers from its banks in April and July.
The 65-year-old Mr Martin, who founded Wetherspoon in 1979, also hit back at medical experts who previously said pubs were "the perfect storm" for spreading the coronavirus, following the emergence of local outbreaks linked to bars.
"Risk cannot be eliminated completely in pubs," he said. "But sensible social distancing and hygiene policies, combined with continued assistance and cooperation from the authorities, should minimise it."
He also claimed Wetherspoon had been subjected to an unfair VAT regime. "Pubs have been paying about 20p per pint of business rates versus about 2p for supermarkets," said Mr Martin.
"As well as benefiting high streets and the public, tax equality would make general economic sense. It is an important principle of taxation that taxes should be fair and equitable.
"It makes no sense for supermarkets, often operating outside town centres, to have a tax advantage."
Wetherspoon said earlier this month it would axe up to 130 jobs at its head office and scale back expansion plans due to the impact of the public health crisis.