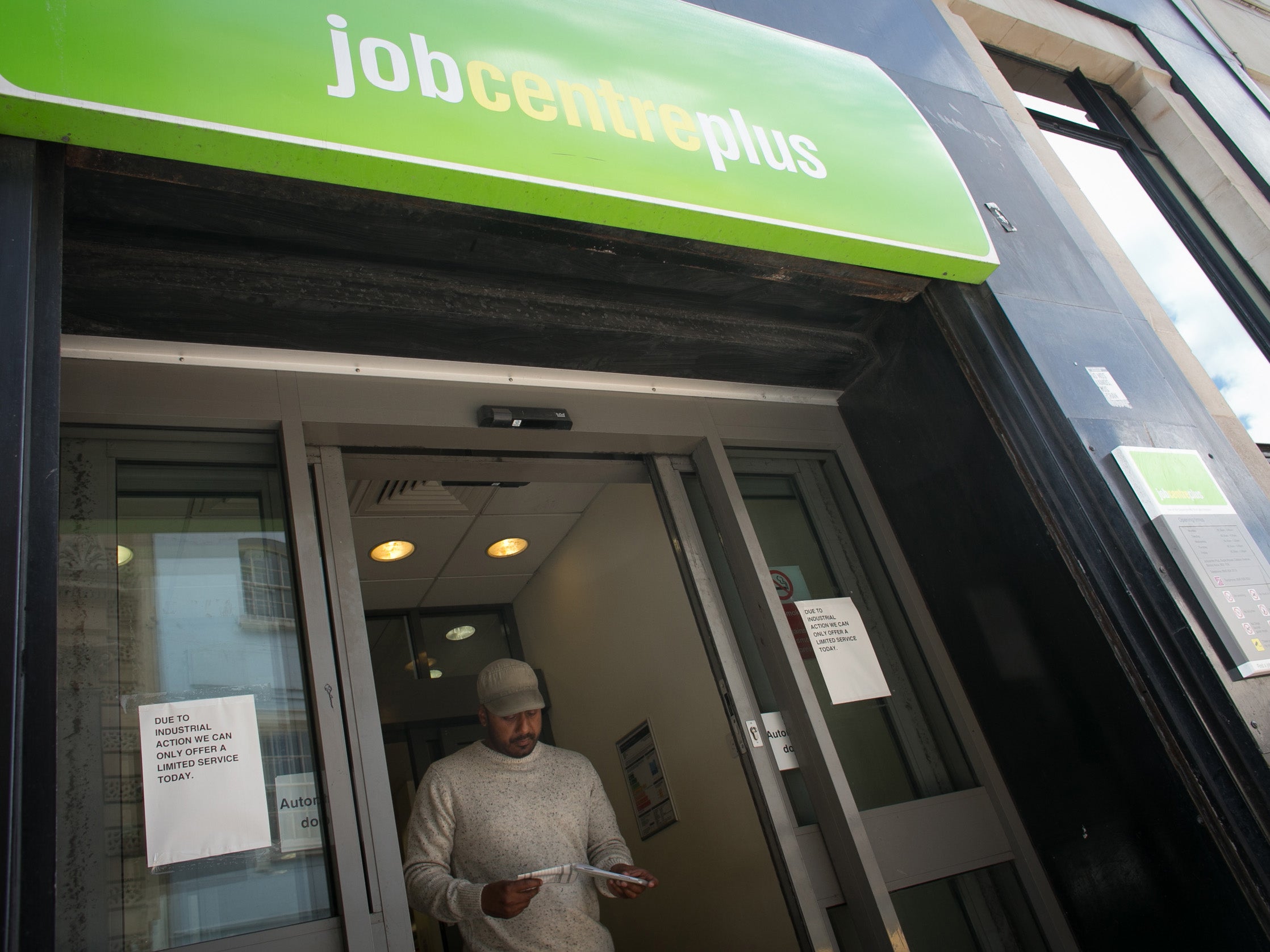 The UK faces its worst outlook for jobs in nearly 30 years, according to a long-running survey.
Nearly half of employers reported that 50 per cent or more of their normal business activities have been suspended as a result of coronavirus.
Recruitment firm Manpower's quarterly poll has been running since 1992 and is among a broad set of the indicators looked at by the Bank of England and the government when formulating their own forecasts.
It asks employers whether they think they will take on more staff or let more go in the next three months. In the latest of the series, published on Tuesday, a net balance of -12 per cent said they would reduce numbers – the worst outlook Manpower has ever recorded.
Transport and communications is the worst-affected sector, according to the survey, with a reading of -22 per cent, followed by finance and business services on -16 per cent.
Separate data released on Tuesday by the Office for National Statistics painted a slightly more optimistic picture.
The ONS found that, of businesses who were still trading, 10 per cent expect to cut the size of their workforce, 8 per cent expect to increase it and 75 per cent think it will stay the same.
That is an improvement on the figures from 6 to 19 April, when 30 per cent of firms said they thought they would cut jobs.
Then ONS did not cite reasons for the improvement but the change coincides with increased optimism about the economy opening up. A government scheme to offer "bounce back" loans of up to £50,000 has also gone live, helping thousands of smaller firms to stay afloat.
It came as a hospitality industry trade body made a renewed plea for urgent additional support from the Treasury to prevent up to 2 million workers in bars, pubs and restaurants from losing their jobs.
Jonathan Downey, of the Hospitality Union, wrote to chancellor Rishi Sunak calling for a 12-month "national time out" for businesses in the sector.
That would mean businesses would not have to pay rent while they are closed due to the pandemic. When they reopen, they would pay rent linked to their turnover.
Hospitality businesses had previously called for a nine-month scheme to help them get back on their feet.
Under current government plans, some hospitality businesses will re-open on 4 July, however The Sunday Times reported this week that ministers may bring that date forward in a bid to prevent mass layoffs.
BP became the latest UK-based company to announce large-scale job cuts since the pandemic began. The oil giant said on Monday it would cut 10,000 staff globally, or around 15 per cent of its workforce.