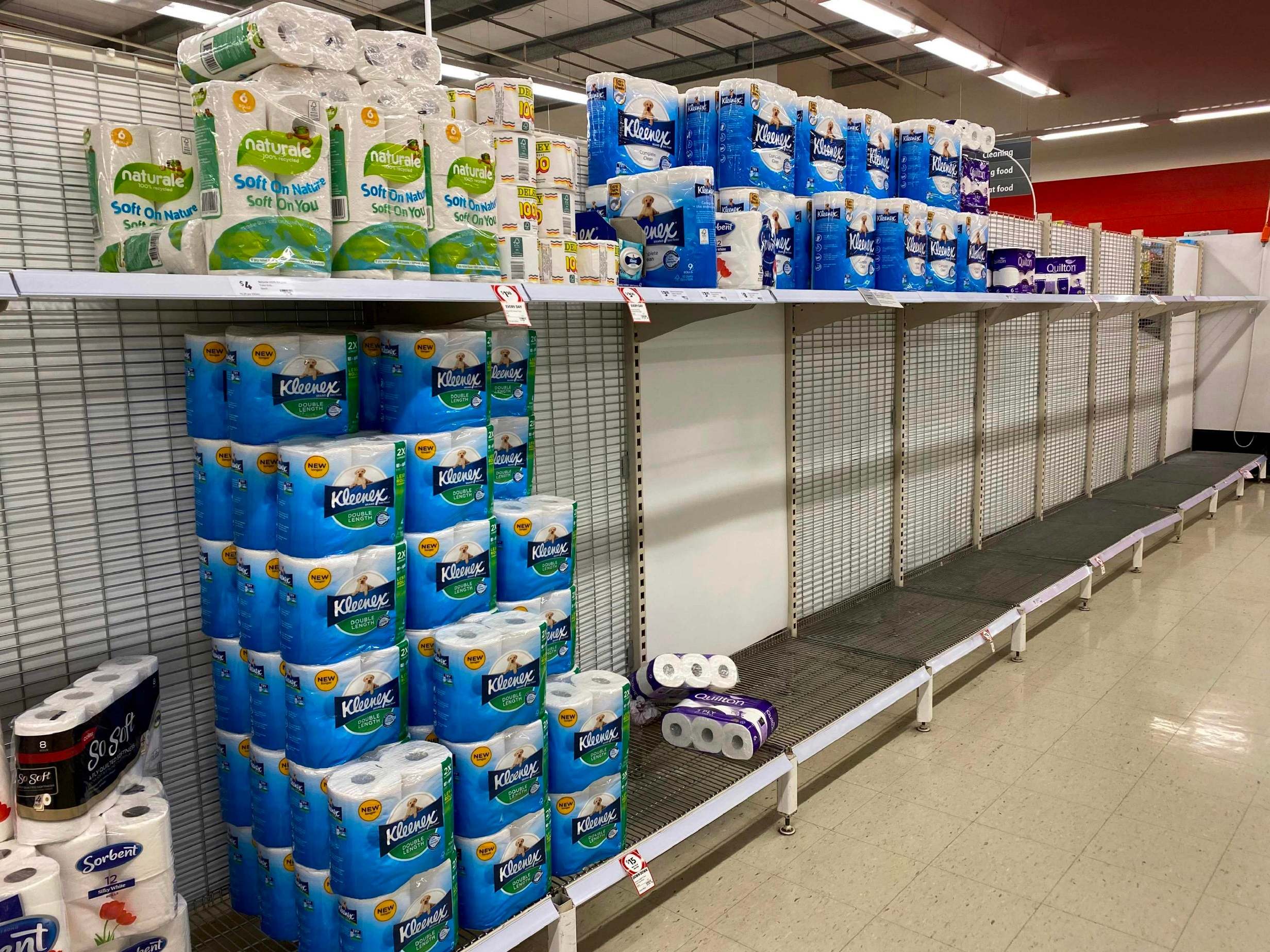 The UK economy shrank more than initially thought between January and March as output fell at its fastest pace since 1979.
Revised figures from the Office for National Statistics show that gross domestic product (GDP) slumped by 2.2 per cent in the first quarter of the year compared with the previous three months – more than the 2 per cent that had initially been estimated.
While the economy was relatively flat in January and February, new data showed it plunged 6.9 per cent in March compared with the previous month.
Coronavirus began to change people's shopping and spending habits during March as case numbers grew and households prepared for lockdown, which eventually began on the 23 March.
GDP collapsed by an estimated 20.4 per cent in April as swathes of the economy shut down. Some surveys of business activity have pointed to a slight improvement in May as the restrictions began to ease, but the UK is still forecast to have gone through one of its deepest recessions in history.
Jonathan Athow, the deputy national statistician at the ONS, said: "Our more detailed picture of the economy in the first quarter showed GDP shrank a little more than first estimated – this is now the largest quarterly fall since 1979.
"All main sectors of the economy shrank significantly in March as the effects of the pandemic hit."
The latest indicator of the country's economic woes came as Boris Johnson's stimulus plans came under criticism on Tuesday.
The prime minister sought to draw comparisons between a £5bn infrastructure spending plan announced this week and Franklin D Roosevelt's New Deal, a major programme of public works and social support measures that dragged the US out of the Great Depression of the 1930s.
Over the course of seven years, expenditure on the New Deal amounted to 40 per cent of America's GDP in 1929. Mr Johnson's plans amount to 0.2 per cent of the UK's GDP last year.
Sir Ed Davey, the acting Liberal Democrat leader, called Mr Johnson's announcement "hopelessly inadequate" and said the government needed to introduce a "green job guarantee" with investment to insulate homes, improve green transport and invest in nature.
Launching the plan on Tuesday, Mr Johnson referred to the GDP's "vertiginous fall".