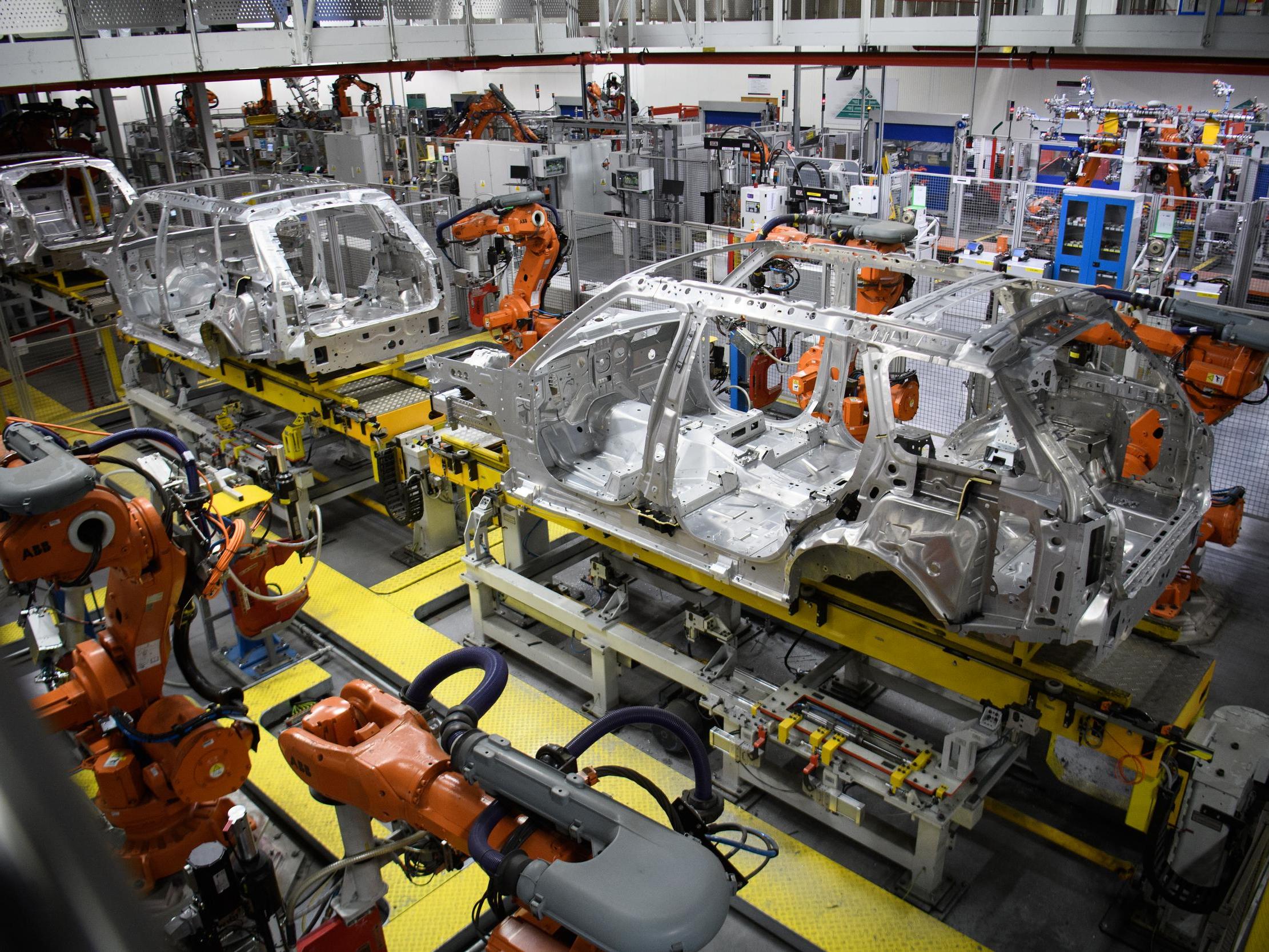 Sales of new cars dropped by 97 per cent in April as the coronavirus lockdown brought the market to a halt.
Only 4,000 new cars were registered in the month – the lowest figure since 1946, according to preliminary figures from the industry's trade body.
Of those sales, 70 per cent were for companies adding to their vehicle fleets, the Society of Motor Manufacturers and Traders (SMMT) said, and would have been pre-ordered before the pandemic hit. In 2019, 167,000 new cars were registered during the same month.
Demand has collapsed as dealerships have remained shut to help contain the spread of Covid-19 but some deliveries are still taking place.
SMMT chief executive Mike Hawes said: "With the UK's showrooms closed for the whole of April, the market's worst performance in living memory is hardly surprising.
"These figures, however, still make for exceptionally grim reading, not least for the hundreds of thousands of people whose livelihoods depend on the sector.
Some manufacturers, including Aston Martin Lagonda and Jaguar Land Rover are beginning to start up production lines again this month.
But questions remain about how factories can produce the volumes they once did while keeping workers safe and socially distanced.
Industry analysts warned that the outlook for the sector, which had already been difficult before Covid-19, was "very gloomy".
Sean Kemple, director of sales at Close Brothers Motor Finance, said the drastic fall was to be expected and said the UK's car industry faced a bumpy road ahead.
"When the lockdown does begin to lift, we should see pent-up demand released, triggering a sharp rise in sales of the cars sitting in showrooms; we've already seen this in the European used car market as dealers review and reprice their stock after lockdown.
"But after an inevitable uplift, the future is less certain. We might start to see supply issues, held up by restrictions on manufacturing and the stalling of overseas shipment. In the longer-term, demand trends may change."
In tough economic times buyers often shift from new to used cars, he said. Though the coronavirus could also cause a shift towards buying more vehicles as people become more reluctant to use public transport.
If large numbers of consumers were to buy older, less efficient vehicles and use buses and trains less, that would bode ill for Britain's ambitious aims to reach net zero carbon emissions by 2050 – an aim some environmentalists say is not ambitious enough to prevent runaway climate change.