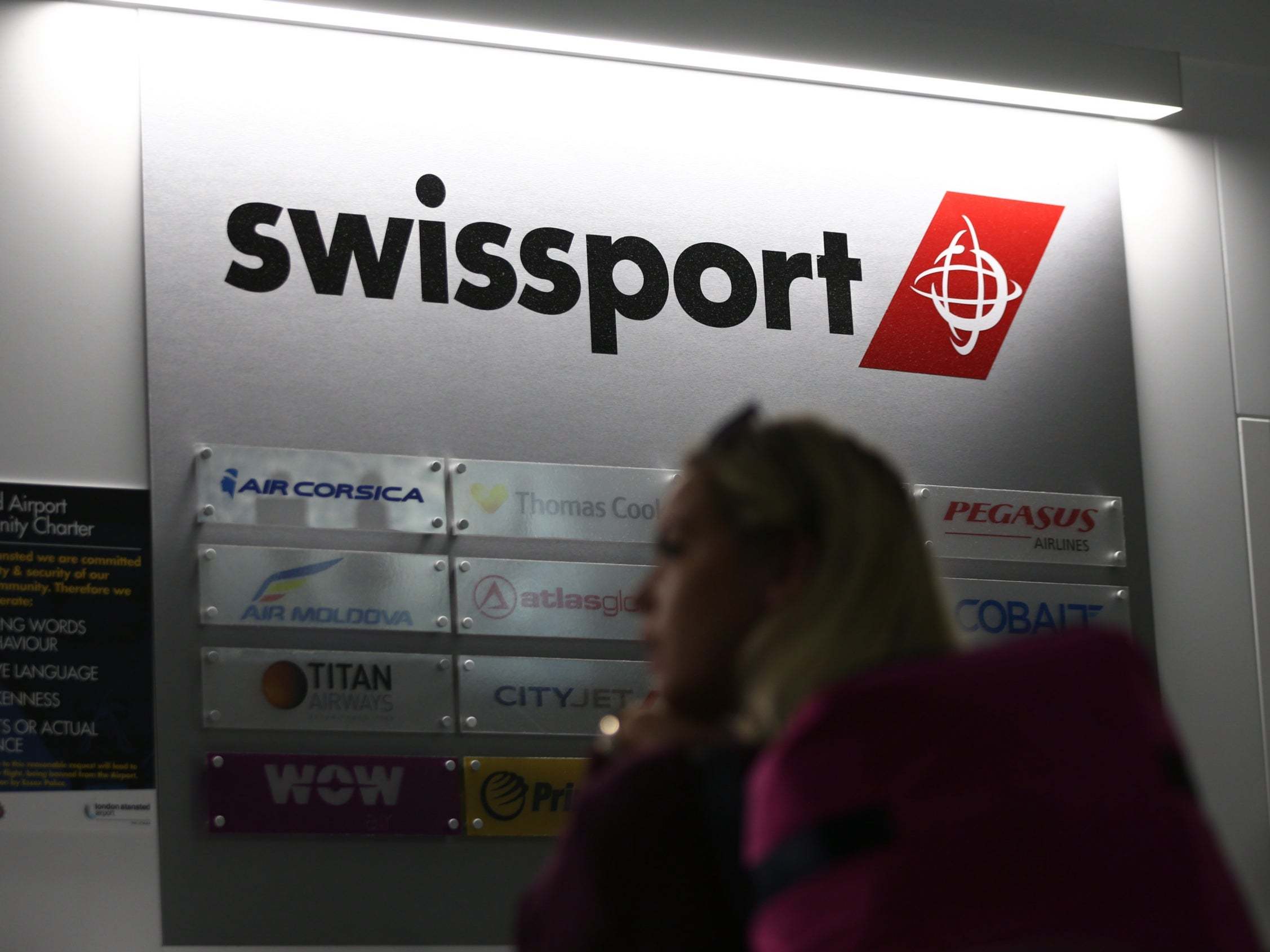 Ground handling giant Swissport is set to cut up to 4,556 jobs – more than half its UK workforce – as air companies struggle to deal with the fallout caused by the coronavirus crisis.
The company told staff on Wednesday the company needed to reduce the size of its workforce to survive.
Swissport, which operates at airports across the UK and employs 8,500 workers, has been hit hard by the collapse in air travel. Its revenue is forecast to be almost 50 per cent lower than 2019, said the company.
Chief executive Jason Holt said in a message to staff: "We must do this to secure the lifeline of funding from lenders and investors to protect as many jobs as possible in the United Kingdom and Ireland.
"It's true that we've seen tough times before – volcanic cloud, 9/11, the financial crisis – and we've weathered these. But this time it's different. We have never seen anything like Covid-19 in our lifetimes.
"We are now facing a long period of uncertainty and reduced flight numbers, along with significant changes taking place to the way people travel and the way goods move around the world.
"There is no escaping the fact that the industry is now smaller than it was, and it will remain so for some time to come."
The announcement was "devastating" news, said unions, especially for regional economies. Nadie Houghton, national officer of the GMB, said: "With Swissport now considering job cuts on this scale we have deep concerns about the viability of many of our regional airports and the benefits for regional connectivity that they bring."
Oliver Richardson, national officer of Unite, said: "We can't wait any longer, the UK Government needs to urgently intervene with a bespoke financial package and an extension of the 80 per cent furlough scheme for the aviation industry.
"Speed is of the essence if the Government is to save thousands of aviation jobs and livelihoods."
It comes as The Airport Operators Association (AOA) said analysis of its member airports suggest that up to 20,000 jobs are at risk at airport operators as a result of the pandemic, which saw countries all over the world grounding flights and severely limiting travel to stop the spread of the virus.
The association called for the government to "take robust action" in supporting the aviation industry and also took aim at the quarantine measures imposed on travellers arriving in the UK, which require them to self-isolate for 14 days.
"Commercial aviation in the UK has weathered the worst three months in its history and is now presented with an arbitrary quarantine policy, which has unnecessarily stifled the sector's restart and recovery plans," said Karen Dee, chief executive of the AOA.
"The government should look to revoke the blanket quarantine measure as soon as possible and institute a measured approach which is proportionate to the risk present in destination countries.
"These job figures clearly show that a key component of the UK's infrastructure is on its knees, with no relief to the current crisis expected. Government needs to recognise the immense crisis facing the country's airport communities and take action to support UK aviation and protect livelihoods."
Additional reporting by PA