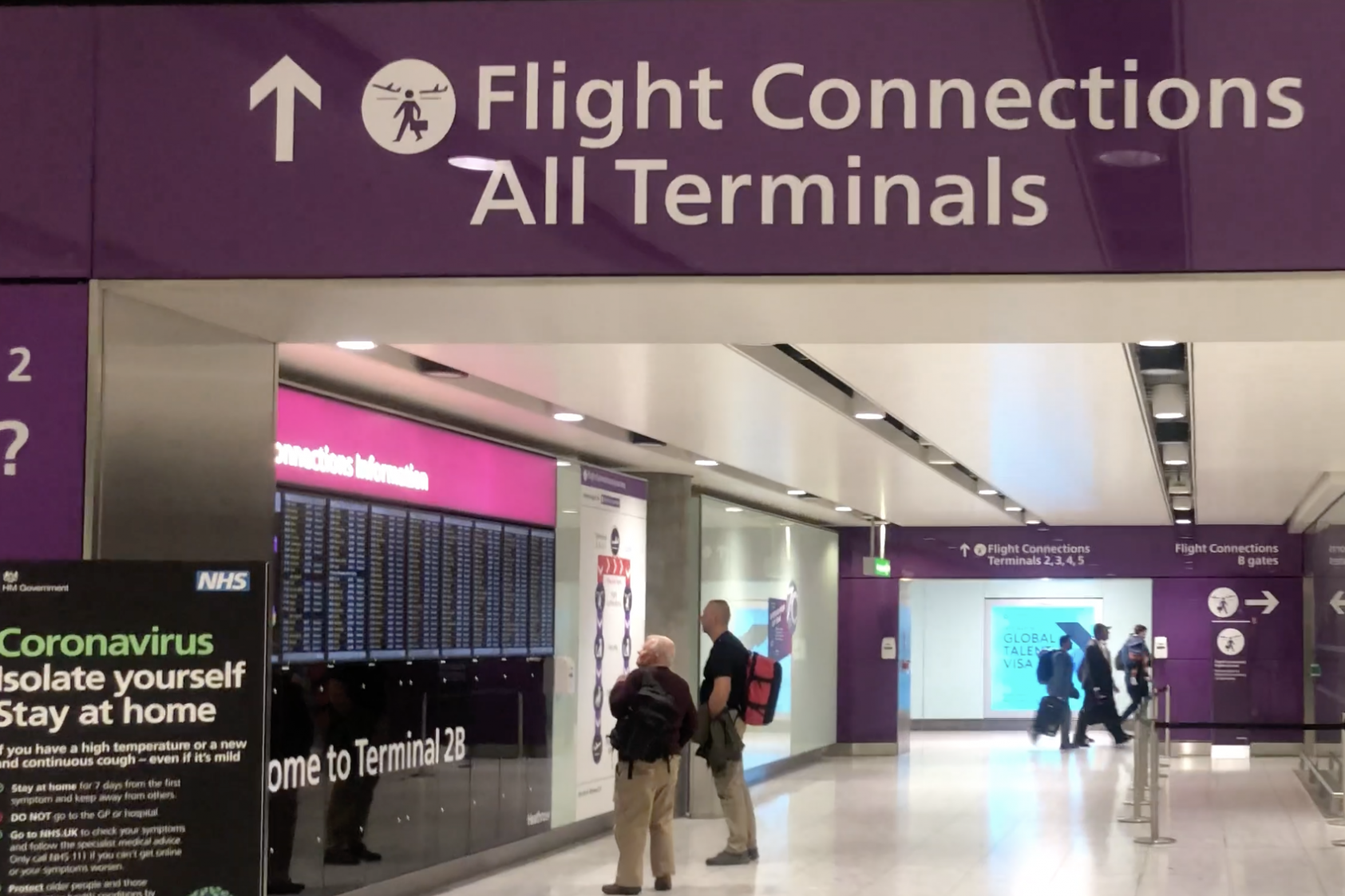 With the decision to impose a mandatory 14-day quarantine for almost everyone arriving in the UK by air, travel industry insiders say the government has consigned hundreds of holiday firms to failure.
Two months after the World Health Organisation (WHO) declared that coronavirus had become a global pandemic, the prime minister has announced mandatory quarantine for new arrivals by air.
The WHO advises that quarantine is a useful measure only in the earlier stages of virus transmission. But Boris Johnson said the policy was necessary to prevent a second spike in coronavirus cases.
He said: "To prevent reinfection from abroad, I am serving notice that it will soon be the time – with transmission significantly lower – to impose quarantine on people coming into this country by air."
Airline passengers arriving from anywhere abroad apart from the Republic of Ireland – and possibly France – will be treated as though they are carrying coronavirus. They will be required to self-isolate in a private dwelling for two weeks.
Under a separate agreement between Mr Johnson and the French president, Emmanuel Macron, the UK and France will consult each other before imposing any quarantine measures between the two countries.
Because the prime minister made clear that quarantine would not apply to rail or ferry passengers, it will be easy for individual travellers to the UK to circumvent. They need only travel to Paris or one of the Channel ports and board a train or ferry.
Neither will cruise passengers whose journeys end at a UK port be affected.
No starting date nor duration for the quarantine policy for airline arrivals from other countries has been provided, but leaks from government indicate it is likely to take effect at the end of the month.
Even though quarantine has been widely trailed, the announcement – and its lack of clarity – sent shock waves through businesses already reeling from a near-total shutdown of the travel industry.
Airlines and travel firms such as Tui and Jet2 Holidays had been planning for "Project Lift-off". They aimed to restart operations from June onwards, with a wide range of flights in July and something close to a full programme in August – the peak month for trips, when they can command high prices.
The nature of most of their operations means that they cannot easily take advantage of the rail and ferry loophole.
The average package holidaymaker will be unable or unwilling to contemplate adding 14 days of stringent self-isolation to their planned trip.
But it is not clear whether they will be entitled to cancel without penalty. The rules governing holiday contracts were never designed for these circumstances. It is possible that travel firms may insist on their holidays going ahead, with anyone who chooses to cancel losing some or all of their money.
This would place tour operators in the invidious and unpopular position of running holidays with a high number of no-shows, at a time when they are most unlikely to sell the vast amount of capacity still unsold. Therefore they may have little option but to cancel most summer trips, on top of the millions already axed.
Tim Jeans, chairman of Cornwall Newquay Airport and former managing director of Monarch, said: "To introduce this measure at the very point when lockdown appears to be easing doesn't seem rational.
"I can see turmoil in the holiday industry. Tour operators will be faced by a torrent of demand for refunds."
The government's refusal to say when or how quarantine will end could deter consumers from committing to future bookings, stifling sales that had begun to build.
With no cash coming in, and no prospect of a recovery before 2021, many long-established firms may have no alternative but to cease trading.
A senior travel industry figure said: "We've endured seven weeks of this, and just as we thought there was some measured way back to normality, we're now worse than square one.
"It will worsen an already difficult situation for hundreds of travel firms, and write off many good businesses that would otherwise have been able to survive the summer."
Holidaymakers whose package-holiday company fails will be able to get their money back under the Atol scheme, administered by the Civil Aviation Authority (CAA).
Even though the Air Travel Trust fund was almost emptied by the failure of Thomas Cook in September 2019, the government is the ultimate guarantor – so the taxpayer is likely to be responsible for some of the refunds.
Airlines that are already burning millions of pounds of cash every day now see the prospect of new bookings receding into the autumn.
Tim Alderslade, chief executive of the industry body Airlines UK, said: "We all – including government – need to adapt to the new normal. But closing off air travel in this way is not the way to achieve this.
"Ministers are effectively telling people they can no longer travel for the foreseeable future and airlines will respond to that by grounding their operations.
"That is why they require urgent additional government support to get through this growing crisis."
Dale Keller, chief executive of BAR UK – representing overseas airlines flying to Britain – said: "The restart and recovery of aviation is an essential component in getting the UK economy moving again.
"Flying can only recommence in any meaningful way once the 14-day self-isolation requirement is superseded by a carefully coordinated and internationally harmonised approach, incorporating a series of multi-layered and more effective measures that better target and mitigate risk, and provide the confidence that flying is safe."
Much inbound tourism will also be written off for the summer by the quarantine requirement. The travel writer and former tour operator, Neil Taylor, said: "Who will consider coming to Britain under such circumstances?
"The ramifications go well beyond tourism: how many potential foreign students at universities here will delay their applications? Central London is bleak enough already with its closed museums, theatres and cafes. Do we want to drive away students as well?"