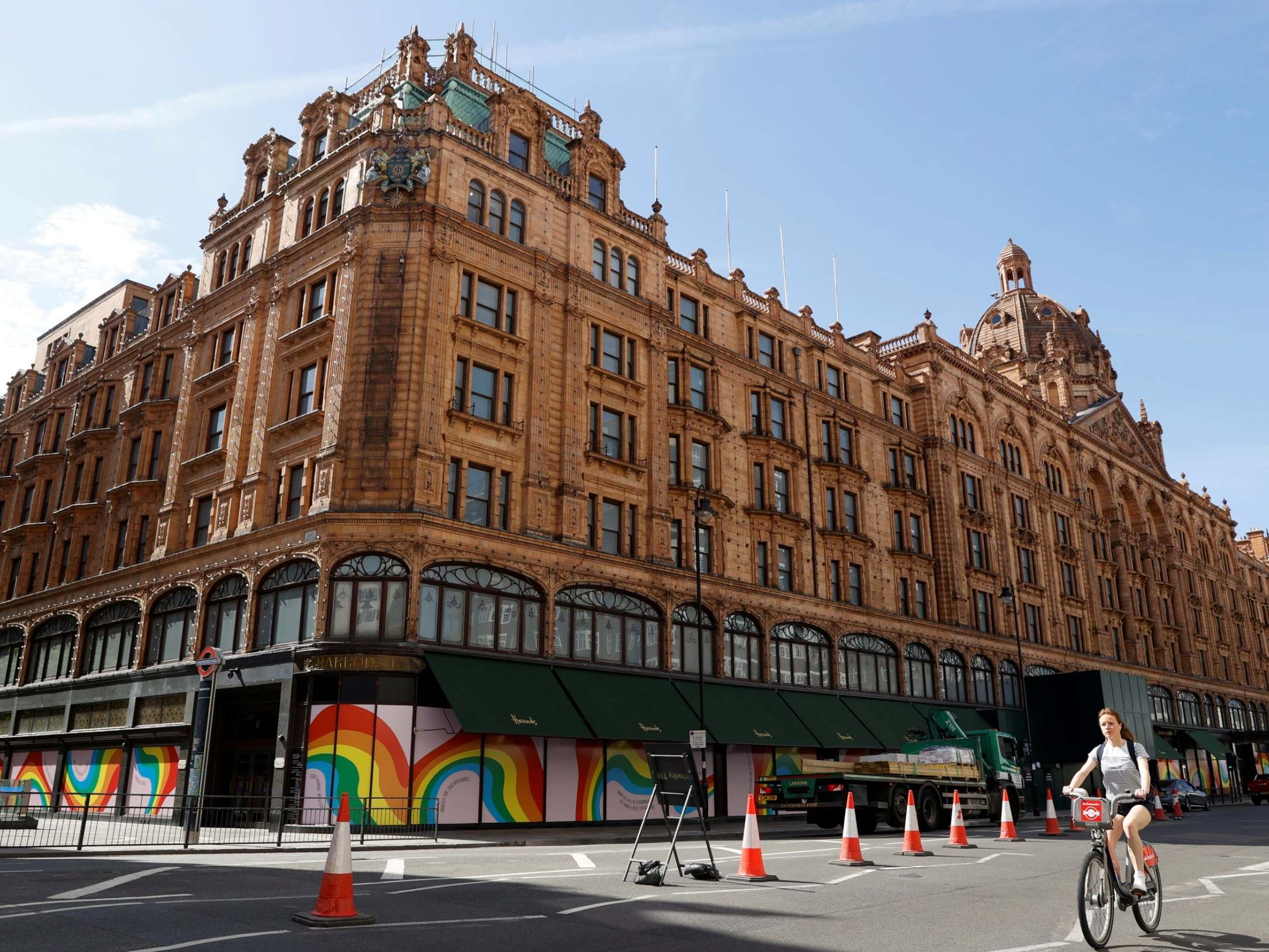 More than 12,000 jobs are set to be lost after a stream of high-street retailers and aviation companies announced cuts over the last two days due to the impact of the coronavirus pandemic.
In retail, the John Lewis Partnership warned of store closures and job cuts, while luxury department store Harrods was reportedly set to lose about 700 staff members.
John Lewis said in a statement it was "highly unlikely" that the company would reopen all its stores as it had "too much store space for the way people want to shop now".
Earlier on Tuesday, Upper Crust owner SSP announced up to 5,000 roles could go following a sharp reduction in trade from passengers at railway stations and airports.
Meanwhile, the plane-maker Airbus said it was letting 1,700 employees in the UK go and EasyJet announced job cuts for 1,300 crew and 727 pilots.
The so-called "retail bloodbath" also saw Sir Philip Green's Arcadia group blame "very challenging times" in the industry as it revealed plans to trim its head office operations.
"Due to the impact of Covid-19 on our business including the closure for over three months of all our stores and head offices, we have today informed staff of the need to restructure our head offices," the group, which owns Burton, Topshop and other high street brands, said.
"This restructuring is essential to ensure that we operate as efficiently as possible during these very challenging times."
The wave of job cuts came as Labour called for the government's furlough scheme to be extended for workers most at risk of losing their jobs during the Covid-19 crisis.
Labour leader Sir Keir Starmer warns "the last chance to save millions of jobs" was fast approaching after Boris Johnson launched his economic recovery plan on Tuesday.
"There was nothing in the prime minister's speech for the 3.2 million people in hospitality, or the 2.9 million in retail," Sir Keir told the prime minister.
The furlough scheme, which has been paying 80 per cent of the wages of 9.3 million workers, is set to be wound down from the end of July and closed in October, prompting fears of mass unemployment later in the year.
Mr Johnson has so far refused to put a number on what level of unemployment is expected during the crisis but warned on Tuesday that many jobs from before the pandemic would not be coming back.
Milan Pandya, a partner at the tax and advisory firm Blick Rothenberg, called for a "clear and comprehensive plan" from the government to support cash-strapped non-essential retailers.
"The fashion industry alone employs in excess of 900,000 people, many being in retail stores," Mr Pandya said.
"If the recent spate of closures and redundancies continue the government has a real long-term problem of unemployment as many jobs will be relatively low-skilled."
Additional reporting by agencies