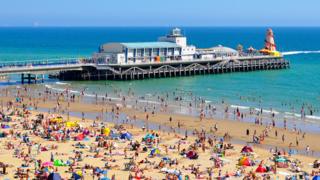 Coronavirus has meant most people have been forced to abandon or hastily rearrange holiday plans for 2020, whether in the UK or abroad.
The Foreign Office is still advising against all non-essential travel, but that is going to be lifted on 6 July for countries where the public health risk is no longer "unacceptably high".
Should I book my summer holiday?
Different parts of the UK are relaxing restrictions at different times, but this opens the option of a staycation.
The planned reduction of social distancing from 2m (6ft) to 1m plus in England means that hotels, campsites, self-catering accommodation and B&Bs can operate again, with restrictions, from 4 July.
Self-catering holiday accommodation is opening again now in Northern Ireland, and hotels will follow on 3 July.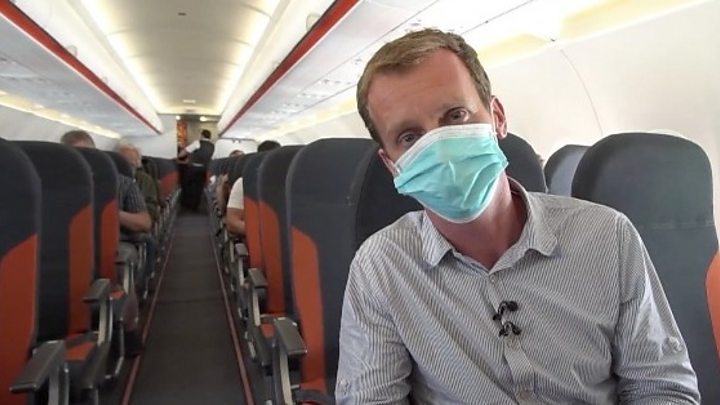 A decision will be taken in Wales on 9 July on whether to open up the country to tourists again. If this is given the go-ahead, it is likely to take effect from 13 July.
In Scotland you can book self contained accommodation from 3 July. All other holiday accommodation can reopen from 15 July.
What about going abroad?
This is more complicated.
At present, the Foreign Office advises against all non-essential travel overseas – but that is going to change on 6 July.
Travel advice is likely to be eased for countries and territories where the public health risk is no longer considered to be "unacceptably high".
But this official travel advice from the Foreign Office is separate from so called "international travel corridors".
These would be agreements with other countries – starting as early as 4 July – where anyone returning from those nations would not need to self-isolate in the UK for a fortnight upon their return.
The current 14-day quarantine rules may rule out an overseas break for people who need to get back to work or school.
Will travel insurance cover me if I get coronavirus?
While the Foreign Office advice states UK residents should not travel abroad, it is very unlikely that any travel insurance will be valid.
When that changes, there will be different cover depending on your policy.
While most will cover treatment for illness and injury while overseas, not all will do so for coronavirus-related illness.
A number of policies are now being sold that will cover people for emergency treatment or repatriation for Covid-19 contracted while in a resort, but not cases that arose by getting it beforehand in the UK.
What about insurance if I have to self-isolate?
Anyone still faces testing positive for the virus, or coming into contact with somebody who has it and being alerted by the new test and trace systems being used in the UK.
The government has said it is a "civic duty" to self-isolate for 14 days after being notified of a contact.
This could lead to cancelled or delayed holidays, but insurance broadly falls into three categories:
Anyone who already had a travel insurance policy bought or renewed prior to around early March may still be able to make a claim for such a cancellation, but they should check their policy
Renewals of annual policies may now be unavailable, or have coronavirus exclusions. In other words, the terms may have changed and cover reduced
People buying travel insurance now are unlikely to be covered for any coronavirus-related delays or cancellations
Can I get a refund for cancelled flights or package holidays?
Yes, but there have been delays for many people who have been seeking refunds for holidays cancelled while restrictions were in place – both abroad and in the UK.
The Association of British Travel Agents (Abta) told BBC News that people "absolutely have the right to a refund" for cancelled package holidays, but payments would take longer than the 14 statutory days.
If your flight is cancelled, you are also entitled to a full refund to your original form of payment, within seven days. Huge backlogs mean these have been delayed considerably, prompting complaints to airlines and the regulator, the Civil Aviation Authority.
Many customers have reported their airlines have been offering a voucher for another flight instead of a refund.
And trade body Airlines UK told BBC News in early April, vouchers were its preferred method of compensation in a "very grave" financial situation.
If you are offered a voucher, or a free rebooking instead of cash, you can accept or refuse it.
But if the airline later folds, the voucher will probably become invalid.
If you rebook and later decide against going on a flight that has not been cancelled, you will have lost your right to a refund and are unlikely to be covered by your travel insurance.
The Association of British Insurers said travel insurance was to cover losses incurred by unforeseen circumstances and coronavirus no longer met that criteria.
People should also pay attention to "disruption cover" in terms and conditions, which may, or may not, pay out for costs such as unused hotel bookings or car hire.
---
What questions do you have about coronavirus and its impact?
In some cases your question will be published, displaying your name, age and location as you provide it, unless you state otherwise. Your contact details will never be published. Please ensure you have read our terms & conditions and privacy policy.
Use this form to ask your question: