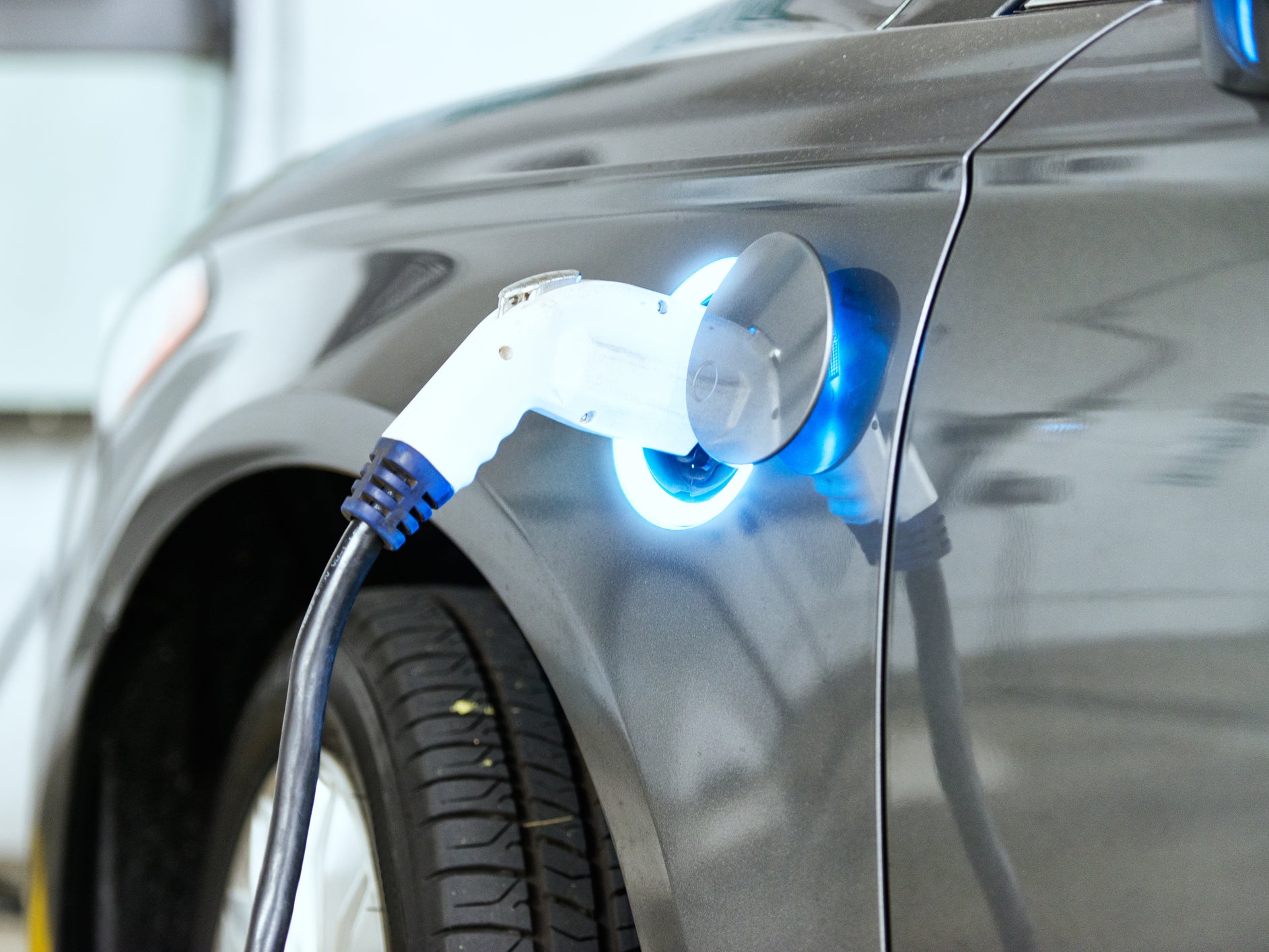 The demand for electric vehicles is rising dramatically in the UK and the wait time for new electric cars to be made available by manufacturers has fallen significantly.
The findings, from What Car magazine, come after the Society of Motor Manufacturers and Traders (SMMT) announced that new car registrations in Britain fell by 44.4 per cent in March due to the effects of the coronavirus shutdown. 
But despite this, electric vehicle registrations were up by 197.4 per cent year-on-year in March, reflecting a surge in interest.
The growing market for electric vehicles comes as the government plans to implement a ban on selling new petrol, diesel or hybrid cars in the UK. In February the government said the ban will be brought forward from 2040 to 2035 "at the latest".
Experts warned the government 2040 would be too late if the UK wants to achieve its target of net zero greenhouse gas emissions by 2050.
After the ban comes into effect, only electric or hydrogen cars and vans will be able to be sold new.
What Car said last year the waiting times for some electric vehicles had exceeded 12 months, "making it nigh-on impossible for buyers to commit to purchasing one".
However, the average wait time for a new electric car has now "significantly dropped" over the last year, with the majority of new vehicles now available within 12 weeks, the magazine said.
The research examined all 26 electric models currently on sale in the UK, and revealed eight manufacturers currently have stock of their electric cars in the UK now, meaning buyers will be able to place an order and have their vehicle delivered within two weeks.
Steve Huntingford, editor of What Car, said: "Waiting times on a new electric car used to extend as far as 12 months, but with more models entering the market we're finally starting to see those times fall to match those of petrol and diesel variants.
"As the new car market recovers from the coronavirus crisis, many of the most popular electric vehicles can be delivered as quickly as a petrol or diesel vehicle, which is a real boost for prospective buyers keen to get on with electric motoring. What's also encouraging is that some of the newest and most popular EVs can be had with a healthy discount, according to our Target Price research."
The increased competition for sales between car makers has also led to significant discounts on electric cars being available, What Car said. 
The average discount on a new fully electric vehicle is 3.92 per cent or £1,455.