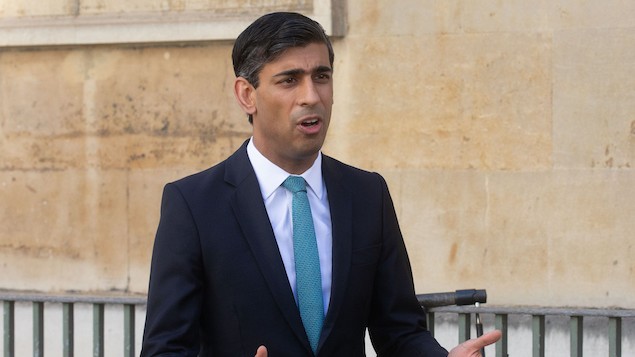 Mark Thomas/Shutterstock
Chancellor Rishi Sunak will today (22 October) announce an update to the Job Support Scheme (JSS) in the Commons. This will include new support for workers in England where tier 2 restrictions apply.
The JSS replaces the furlough scheme from November.
In tier 3 areas, workers at organisations that have been ordered to shut receive emergency support.
There will likely only be two tiers of support despite there being three tiers of emergency measures.
if you're in tier two, you get no more support than similar businesses in the rest of the country and yet demand for your products is clearly massively reduced" – Paul Johnson, Institute for Fiscal Studies
A spokesperson for the chancellor said: "Our package of support is always flexible, and always up for review, to make sure that it is dealing with the situation as it evolves."
In tier 3 areas, the government has said it will pay 67% of affected workers' wages, up to £2,100 a month, from 1 November. Some workers can also claim universal credit.
However, in tier 2 regions, so far, the only help available is the standard JSS, which requires employees to do at least a third of their normal hours, and demands a much larger contribution from employers. It is only intended for "viable" forms of work, though this has not been spelt out.
Unions and business groups have said that many companies would not be able to use it and would have to make workers redundant instead.
Areas in tier 2 include London, Essex, much of the West Midlands, Leicester, Nottinghamshire, Cheshire, West Yorkshire and north-east England. Further regions are expected to be added in the coming days.
The hospitality and leisure sectors have labelled the restrictions the "worst of all worlds" because they remove demand without so far being accompanied by additional government support.
Trade association UK Hospitality said going into tier two would put up to 250,000 jobs at risk in London alone. Chief executive Kate Nicholls said it would be "absolutely catastrophic" for the industry without further support.
Key Conservative figures, such as West Midlands Mayor Andy Street, have also been critical of the disparities, along with a raft of Labour local leaders and MPs.
It is thought that Sunak originally planned the end of the furlough scheme and the introduction of the JSS with a view that infections would continue to fall and the economy would be recovering. But instead, the infection rate has increased markedly and tough local lockdown rules have been imposed.
Paul Johnson, director of the Institute for Fiscal Studies, told the BBC it was "one of the oddities of the system" that pubs and restaurants in tier three areas that had been forced to close were in a better position than those in tier two areas which remained open.
"You get full support, whereas if you're in tier two, you get no more support than similar businesses in the rest of the country and yet demand for your products is clearly massively reduced," he added.
Torsten Bell, chief executive of the Resolution Foundation, told the BBC: "We have a big distinction between tier one, tier two and tier three restrictions in theory, but the economic support packages don't go alongside those restrictions."
Options being mooted in Whitehall include expanded wage support for businesses in these regions, up from the current 22%, and grants offered through local authorities.