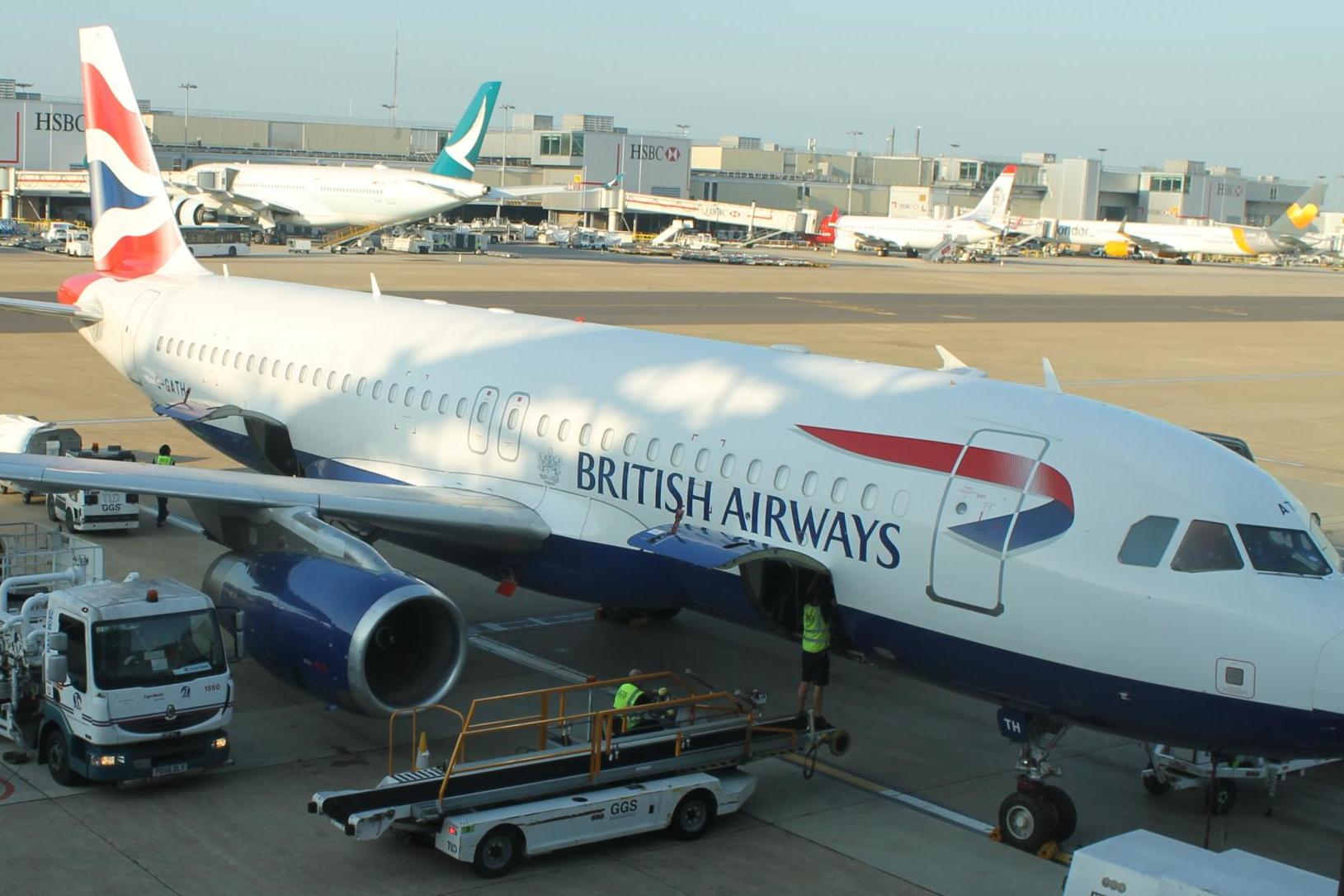 British Airways is switching many short-haul flights from its second-biggest base, Gatwick Airport, to Heathrow in July.
Passengers booked on the affected flights, as well as BA flight crew employed at the Sussex hub, are being informed of the move.
The airline has already warned that it may abandon Gatwick permanently, or drastically cut its operations there.
For three decades, Gatwick has been the base for BA's leisure-focused routes, including Mediterranean, Caribbean, Latin American and Indian Ocean destinations.
British Airways has a majority of the slots at Heathrow airport. For the rest of the summer season – which ends in October – it will use only a fraction of them for a much-reduced international network.
The Independent has made test bookings on a range of traditional Gatwick routes, including Alicante, Faro, Jersey and Venice, and found July departures are from Heathrow.
But flights to Barbados, Bermuda and Dubrovnik routes are still shown as departing from Gatwick.
The move may help British Airways cut costs, by increasing the efficiency of the operation at its main base, Heathrow.
A daytime holiday flight to the Mediterranean can be slotted in between early and late business-focused trips, making better use of aircraft and crew.
It will also remove some key BA routes from direct competition with easyJet, which is the dominant airline at the Sussex airport, potentially enabling both airlines to increase fares.
A spokesperson for British Airways said: "We recommend all customers check for the latest on their flight on ba.com."
It is not clear if the airline will reimburse passengers who have additional expenses as a result of the airport switch.
European air passengers' rights rules are ambivalent on the subject and BA has not responded to questions about it.
From August, British Airways is increasing its operations, with routes such as Catania in Sicily added from Gatwick.
On Saturday, BA was described as a "national disgrace" by MPs on the Transport Select Committee for what they called its "wanton destruction of a loyal workforce".
In common with other airlines, British Airways is cutting about 30 per cent of staff – representing 12,000 out of 42,000 employees.
The airline wants to change the terms and conditions of its remaining 30,000 workers.
The committee said: "We urge British Airways to extend its consultation period to allow meaningful consultation to take place as per its legal requirements, and without pre-conditions."
Willie Walsh, chief executive of BA's parent company, IAG, responded: "British Airways is fighting for its survival, in the face of overwhelming and unprecedented challenges, while respecting the fundamental British value of the rule of law. This is not a disgrace.
"Lying down and surrendering without a fight would be a disgrace and we will not do that."
Air France has just announced plans to cut 8,300 jobs – but through voluntary redundancy. Three hundred pilots, 2,000 cabin crew and 6,000 ground staff, representing about one sixth of the workforce, are expected to go.
Until March, Gatwick was the world's busiest single-runway airport. On Monday this week, easyJet operated its first flight for 11 weeks, and is now running a skeleton service to and from the Sussex airport.
Norwegian has announced it will resume flying from Gatwick to both Copenhagen and Oslo in July.