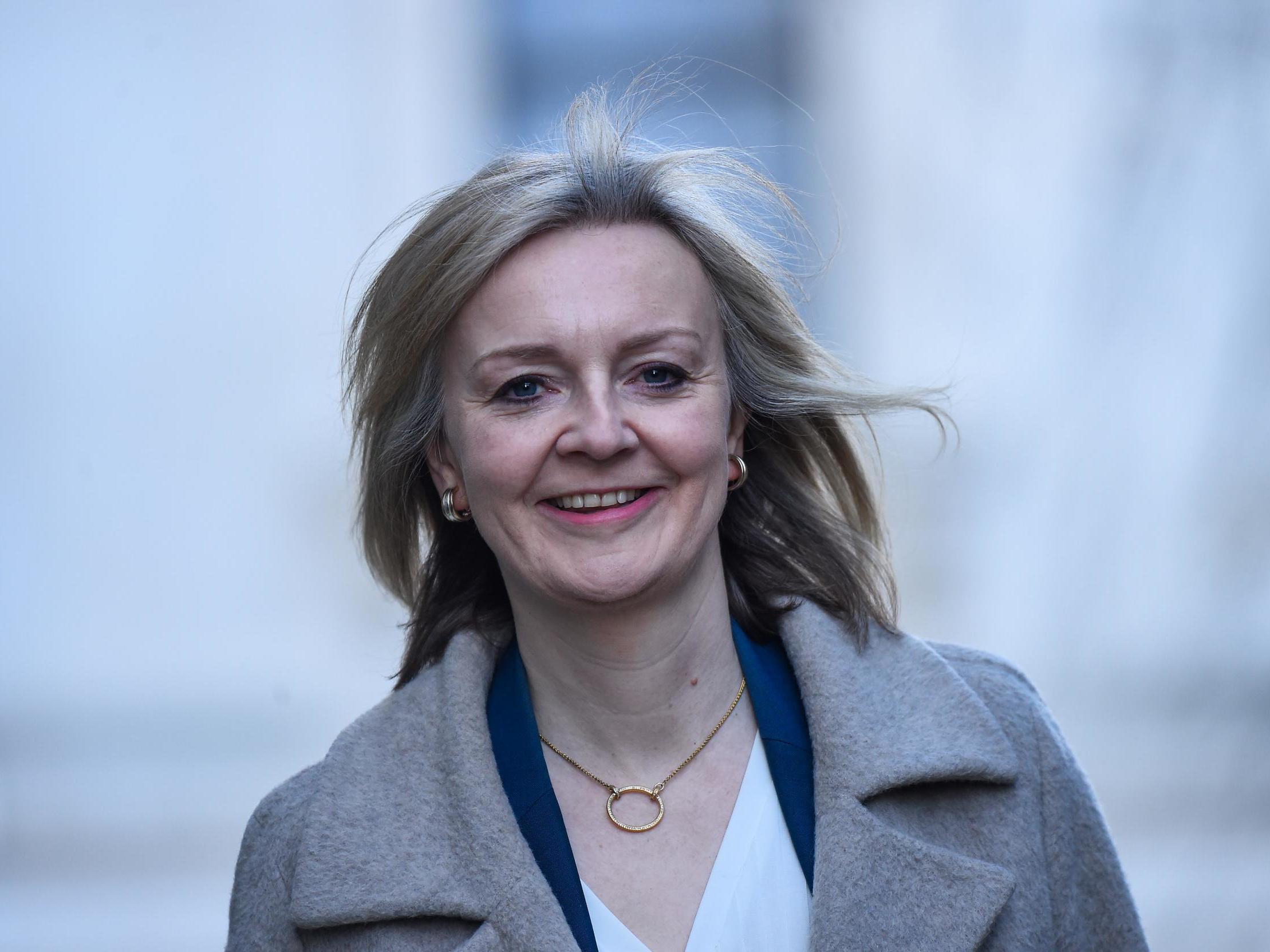 Post-Brexit trade deal talks between the UK and Japan are thought to have hit a stumbling block over Stilton – after international trade secretary Liz Truss insisted on making blue cheese part of the negotiations.
The two countries had hoped to finalise an agreement by the end of August, having apparently reached "consensus" in all major areas of a prospective deal last week.
However, Ms Truss is reportedly holding out for preferential treatment for British blue cheese makers – keen to get better terms than those agreed in Japan's recent trade deal with the European Union.
The Tory MP has previously championed the cause of domestic cheesemakers. She surprised the 2014 Conservative party conference by declaring Britain's appetite for eating foreign cheeses a "disgrace".
The minister is hoping a symbolic "win" on Stilton will demonstrate that the UK is able to forge better deals than those obtained by the EU, according to the Financial Times.
The EU forged a comprehensive trade deal with Japan which came into force last year, but Britain will no longer benefit from it from the start of 2021 when the Brexit transition period ends.
The terms of the EU-Japan deal mean 29 per cent Japanese import tariffs on hard cheeses like cheddar would be phased completely out by 2033. For blue-veined varieties of cheese, however, there will only be duty-free access by 2033 on an agreed tariff.
Japan wants to stick with quotas arrangements agreed with EU when it comes to the deal with the UK, according to the Nikkei Asian Review. Yet British negotiators want Tokyo to offer more favourable terms to British producers of blue cheese.
Ms Truss described the recent negotiations as "positive and productive" – and claimed several areas of the prospective deal would be better than the EU-Japan agreement.
She said: "We have reached consensus on the major elements of a deal, including ambitious provisions in areas like digital, data and financial services that go significantly beyond the EU-Japan deal."
"In most areas, we have reached a substantial agreement," Japanese foreign minister Toshimitsu Motegi said at the end of talks in London last week.