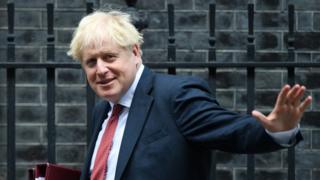 Ministers are planning new legislation that would override a key part of last year's EU withdrawal agreement.
The move would eliminate a requirement for new Northern Ireland customs arrangements, which are intended to prevent the return of checks at the border with the Irish Republic.
Labour attacked the plan. No 10 says it is a standby in case trade talks fail.
Boris Johnson is expected to say later that if no agreement is reached by 15 October, both sides should "move on".
The prime minister will tell EU counterparts that completing the UK's exit from the bloc without a trade deal would still be a "good outcome".
It comes after UK chief negotiator David Frost said the UK was not "scared" of walking away.
Although Britain formally left the EU in January, the UK has continued to follow rules set in Brussels during a transition period – which ends in December – while discussions over a long-term trade agreement continue.
Another round of talks – the eighth – begins on Tuesday, aimed at securing a deal to allow companies in the EU and UK to trade without taxes or customs checks.
But on the eve of negotiations resuming, the Financial Times reported that the Internal Market Bill would tear up an agreement struck less than a year ago.
'Beggars belief'
It would also override provisions on state aid – the financial assistance sometimes given by the government to companies – which has been one of the key sticking points in talks.
BBC political correspondent Chris Mason described it as an "electrifying development in the Brexit process" that would "attempt to free the UK of an obligation… to check goods crossing from Great Britain to Northern Ireland".
That obligation aimed to prevent the return of infrastructure, such as border posts, along the UK's border with the Irish Republic, which many fear could prove detrimental to peace.
Labour shadow Northern Ireland secretary Louise Haigh said: "It beggars belief that the government is – yet again – playing a dangerous game in Northern Ireland and sacrificing our international standing at the altar of the prime minister's incompetence."
A frosty atmosphere for talks?
Michel Barnier, the EU's lead negotiator, has often insisted that both sides respecting and implementing their divorce deal was a key trust issue, fundamental to the success of the trade negotiations.
If UK domestic legislation seriously undermines the withdrawal agreement, you can expect a strong reaction from European capitals. Ireland's Foreign Minister Simon Coveney already tweeted it would be a very unwise way for the UK to proceed.
An EU diplomat called it a "self-defeating strategy", saying the planned legislation could lead to the unravelling of trade talks.
Much will depend on the detail on of the bill, which has yet to be disclosed.
But this, in addition to the prime minister's statement that failure to agree an EU trade deal would also be a good option for the UK, will serve to further sour the atmosphere during the eighth round of negotiations.
Read more analysis here.
Government sources told the BBC the legislation was "not intended to derail the talks", and a spokeswoman said the UK would continue to approach talks with the EU in good faith.
"As a responsible government, we are considering fallback options in the event this is not achieved, to ensure the communities of Northern Ireland are protected," she said.
On Sunday, Foreign Secretary Dominic Raab told the BBC there were two outstanding issues to be resolved in talks, fishing rights and rules over state aid.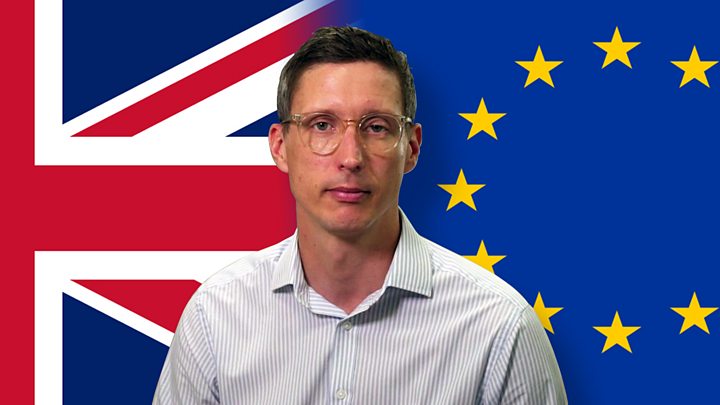 The prime minister is expected to tell EU leaders there is time to strike a trade deal but that it must be agreed in time for the European Council of 15 October if it is to be in force by the time the transition period ends.
"If we can't agree by then, then I do not see that there will be a free trade agreement between us, and we should both accept that and move on," Mr Johnson will say.
The UK has said it wants a deal with the EU which resembles Canada's.
But Mr Johnson will say no deal means having a "trading arrangement with the EU like Australia's", using trade protocols set by the World Trade Organisation. In practice, this would mean taxes on exports and customs checks.
"That would be a good outcome for the UK," the prime minister will say.
'Sensible accommodations'
Mr Johnson is due to say that "we are preparing, at our borders and at our ports, to be ready for it", although groups representing road hauliers have warned the UK is "sleepwalking into disaster".
The prime minister is expected to say the UK "will always be ready to talk to our EU friends" even if no agreement is struck, finding "sensible accommodations on practical issues" including flights, lorry transport and scientific co-operation.
The EU's chief negotiator, Michael Barnier, has previously suggested the end of October is a "strict deadline" to finalise an agreement for next year.