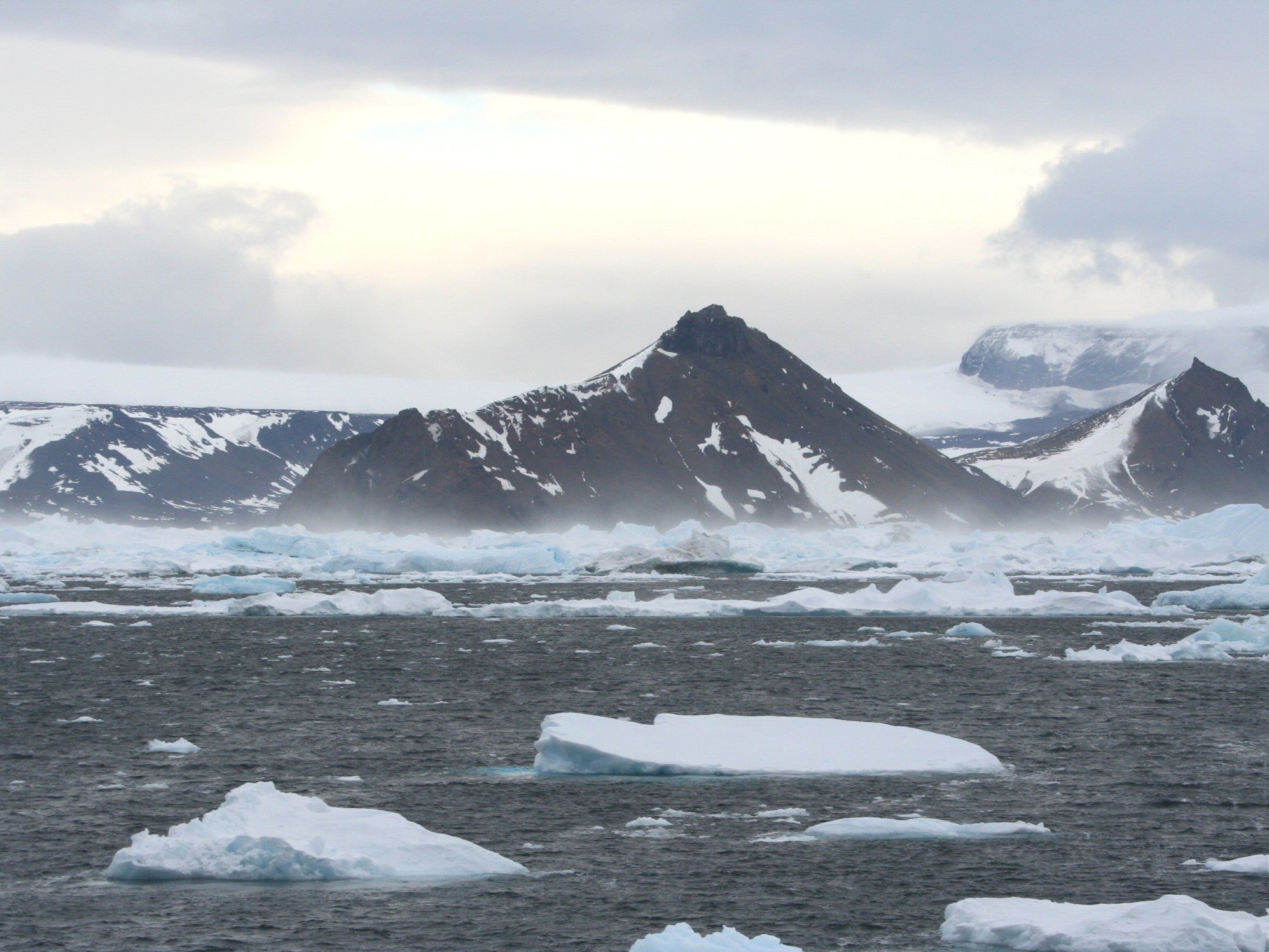 Planes especially acquired for the UK-Australia nonstop route are being redeployed by Qantas on joy flights to Antarctica.
The airline originally kitted out its Boeing 787 "Dreamliner" fleet to connect London Heathrow with Perth in Western Australia, a distance of over 9,000 miles.
Since the first flight on 25 March 2018, the nonstop option proved extremely popular with passengers – until the coronavirus pandemic grounded the link.
With no indication of when Australia might open its frontiers once more to international visitors, Qantas has decided to deploy the jet on flights to Antarctica and back – without stopping.
The trips are organised by Antarctica Flights, based in a southeastern suburb of Melbourne. The city is currently back on lockdown.
The southern summer flights start from the beleaguered Victorian capital on 15 November.
Passengers are invited to pay upwards of A$1,199 (£656) for a 13-hour flight to the frozen continent and back.
Most passengers will be given two boarding passes – because they switch seats halfway through the flight, to allow fair use of the windows.
Each passenger will have a window seat or the adjacent seat for half of the flight, and another seat for the other half of the flight.
But those in the lowest price band, called "Explorer Economy Class," are seated in rows with no windows. They will not swap places.
The lowest price for an actual window seat is A$1,000 higher, equivalent to £1,204.
But passengers in the middle of the plane are warned the wing may obstruct their view. They are invited to pay a further A$1,000 for the back of the plane – or, as the company describes it, "Superior Economy Class".
Antarctica Flights says of this category: "All seat rows are well clear of the wing for excellent viewing."
The top-priced seats, at A$7,999 (£4,379), are in "Business Class Deluxe" and guarantee a window seat for half the journey, along with "full international business class service".
Much of the journey is over sea, with around one-third of it spent above the Antarctic continent.
"While over Antarctica, most passengers get up from their seats and move about the aircraft, allowing everyone on board to enjoy excellent viewing opportunities," says the company.
"The aircraft flies in long sweeping 'figure-eights' over various points of interest to allow these spectacular sights to be viewed from both sides of the aircraft."
Passengers will not need passports; the plane will not land in Antarctica, and the flight is counted as domestic.
The lowest altitude will be 10,000 feet above sea level, and the company says the aircraft will remain at least 2,000 feet above the highest ground within 100 nautical miles.
This is a practice established following the tragedy involving an Antarctic sightseeing flight in 1979, in which all 257 people aboard an Air New Zealand jet died when it hit Mount Erebus at an altitude of 1,500 feet.
A second departure from Melbourne takes place on New Year's Eve, with passengers celebrating the start of 2021 mid-flight in broad daylight at midnight over Antarctica.
Sightseeing flights are also planned from Sydney on 22 November 2020 and 21 February 2021, from Perth on Australia Day (26 January 2021), from Brisbane on 7 February 2021 and a special Valentine's Day departure from Adelaide on 14 February 2021.
The company insists all passengers complete a health declaration form and will take a temperature test.
"Those people with a fever (38C or higher) will be denied boarding, but, will receive a credit for a future Antarctica Flight," says the firm.
In addition, headrest covers will be changed when seats are swapped.