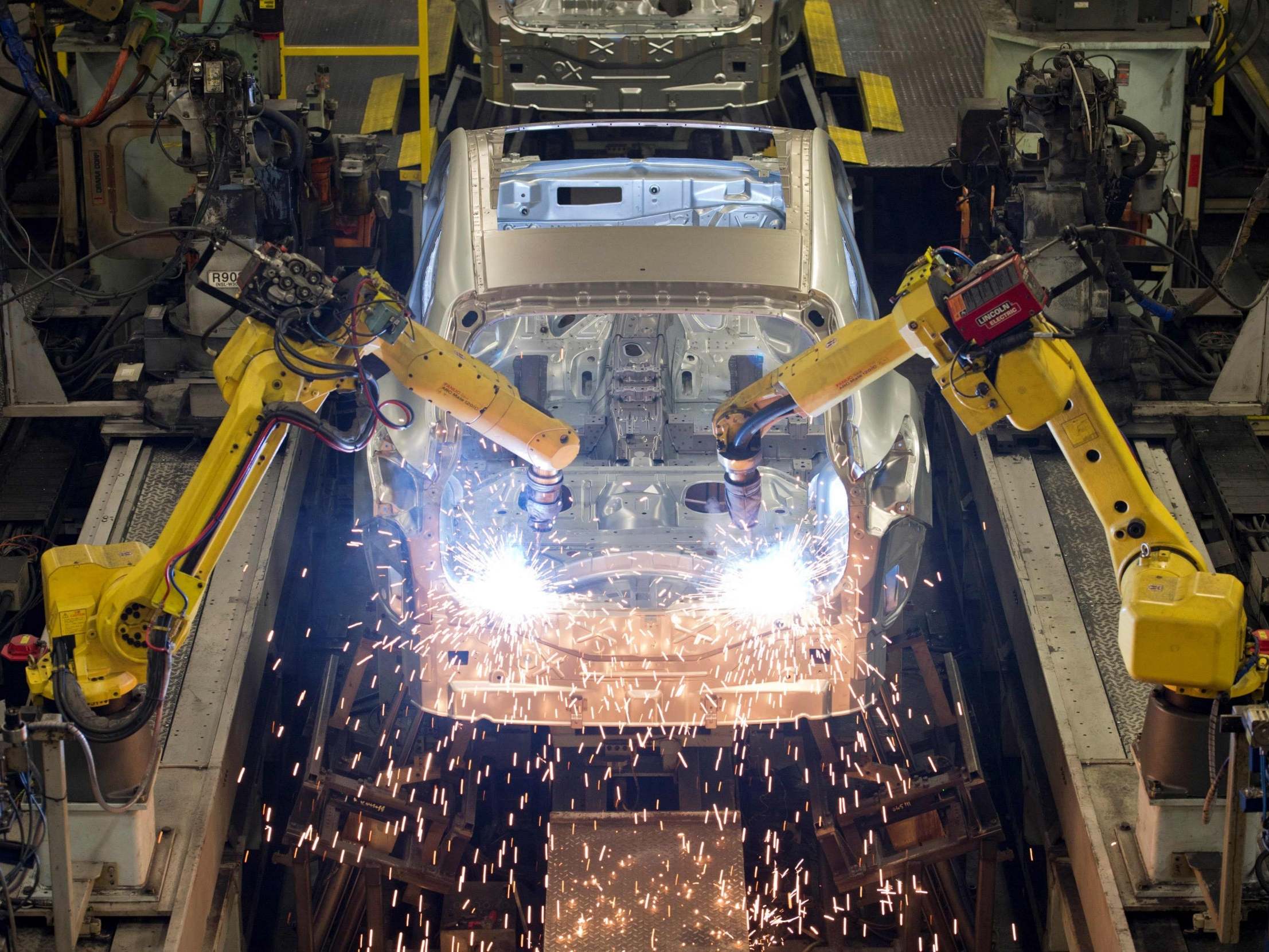 At first glance the UK's latest job numbers might not look that bad. A rise of 50,000 to 1.3 million out of work is entirely manageable and we entered the coronavirus pandemic with very high levels of employment anyway – even if average pay packets have barely risen in a decade.
We also know that the job retention scheme, the central pillar of the government's measures to mitigate the fallout of coronavirus, is working.
Without it the unemployment number would now be much, much higher. Millions of productive ties between employer and employee would have been severed and millions of people's incomes would have fallen much more sharply. The economic blow of coronavirus has been softened significantly.
Unfortunately, that's about where the good news ends.
The top-line figures are for January to March, before the economic effects of coronavirus fully kicked in. The early signs for April are much more concerning. The benefit claimant count shot up by 856,000 to 2.1 million to its highest level since 1996.
Close to a quarter of the labour force is now on furlough, meaning they are off work while the government covers 80 per cent of their salary up to £2,500 a month.
That's a good thing in the short term because it keeps money in people's pockets and keeps connections between employees and their jobs.
But, in many respects – indeed, by some official definitions – someone on furlough is unemployed. We know that lengthy periods out of work can have permanent impacts on somebody's future job prospects, quality of life, mental health and productivity.
Economists refer to these longer-term impacts that stretch out after a recession as "scarring". The effects of an extended period of joblessness tend to be particularly noticeable if it happens when someone is young.
People aged 18 to 30 have been disproportionately put out of work by the pandemic, whether they're on furlough or unemployed. They largely fill the jobs that have been lost on shop floors, waiting restaurant tables and pulling pints in pubs.
Many of those jobs, along with those lost in tourism and other hard-hit sectors, will not come back soon. The reality is that, even when the economy "opens up", it cannot go back to business as usual and it won't get anything close to how it was before until effective treatments or a vaccine are found and produced in large quantities.
Some form of social distancing will have to be in place. No one has yet put forward a credible plan for a socially distanced passenger flight, given that air circulates around a cabin containing hundreds of people for hours. Testing every passenger will entail huge queues at airports and much reduced capacity. Lots of people may be wary of flying in any case.
Pubs and restaurants ran on tight margins before the crisis. Many say they won't survive if they have to seat people two metres apart and close off some tables. Would anyone want to go to a socially distanced nightclub? It would seem to defeat the point of the whole exercise.
This means that, without the right intervention, millions of people will be unemployed when the furlough scheme ends.
So what is the right intervention? No one can claim to know the definitive answer to that question yet. However, consensus is beginning to build around a few important measures.
First, the sectors most under threat need renewed support.
Does the government want to protect as much of the UK's tourism, hospitality and airline industries as it can until the economy can fully restart? Or will it let it go to the wall?
Given that those industries may not reach full capacity for two years or more, some analysts have advocated what amounts to a government bailout, with the state taking an equity stake in businesses or giving them direct grants.
Keeping thousands of hospitality and airline workers on furlough who will not have a job to go back to for a couple of years is not feasible. But leaving them to fend for themselves when there are few, if any, relevant job vacancies, would be unconscionable.
Therefore, we need planning and detailed research to estimate the numbers and types of jobs that will be lost as well as those that are more in demand in the post-lockdown, pre-vaccine economy. This must be followed quickly by retraining and support to shift people into those new jobs.
This will not be easy, particularly because the geographical impact of job losses will be highly concentrated. A study last month by the Royal Society of Arts found that in parts of the UK reliant on tourism such as Cornwall and parts of the Yorkshire Dales, including the chancellor's own constituency, up to a third of jobs are at risk. That's much higher than in London, Cambridge, Oxford and a number of other affluent areas.
We already have some idea of the skills in extra demand. The government says it's recruited 17,000 people to help track and trace infections. It may need many more.
Workplaces will need more people properly trained in, and responsible for, health and safety. If more of our lives are online we need more IT technicians. We will likely need more delivery drivers and cleaners.
Job vacancy numbers also out today show that there has been an increase in health and social care positions (just about every other area saw a big drop-off). This presents a problem for the government because healthcare workers take years to train.
It is imperative that we start training now where possible, using the online tools many of us have become more used to using during lockdown.
Companies must play a role in delivering this too but the recovery depends to an overwhelming degree on government policy and coordination. The state is going to have to become active in the labour market in a way that has not been seen for decades.
Voices from many corners have also called for a stimulus package that would put people to work as part of large-scale investment in green infrastructure to achieve the UK's net-zero emissions target.
The furlough scheme has been a relatively blunt, but very effective, weapon in the Treasury's arsenal. The next stage will have to be more nuanced, more targeted and therefore much more difficult to get right.
Rishi Sunak has demonstrated that he understands this problem. The chancellor's recent changes to the furlough scheme made it more flexible and will allow people to gradually go back to work and increase their hours by the end of October.
Unemployment is almost certain to rise as the furlough scheme is tapered down and employers address the reality that they can no longer afford some of their staff.
To ensure this process causes as little pain to as few people as possible, the government, alongside businesses, needs to start now to help them into new employment.